StuCo and Film Club return to campus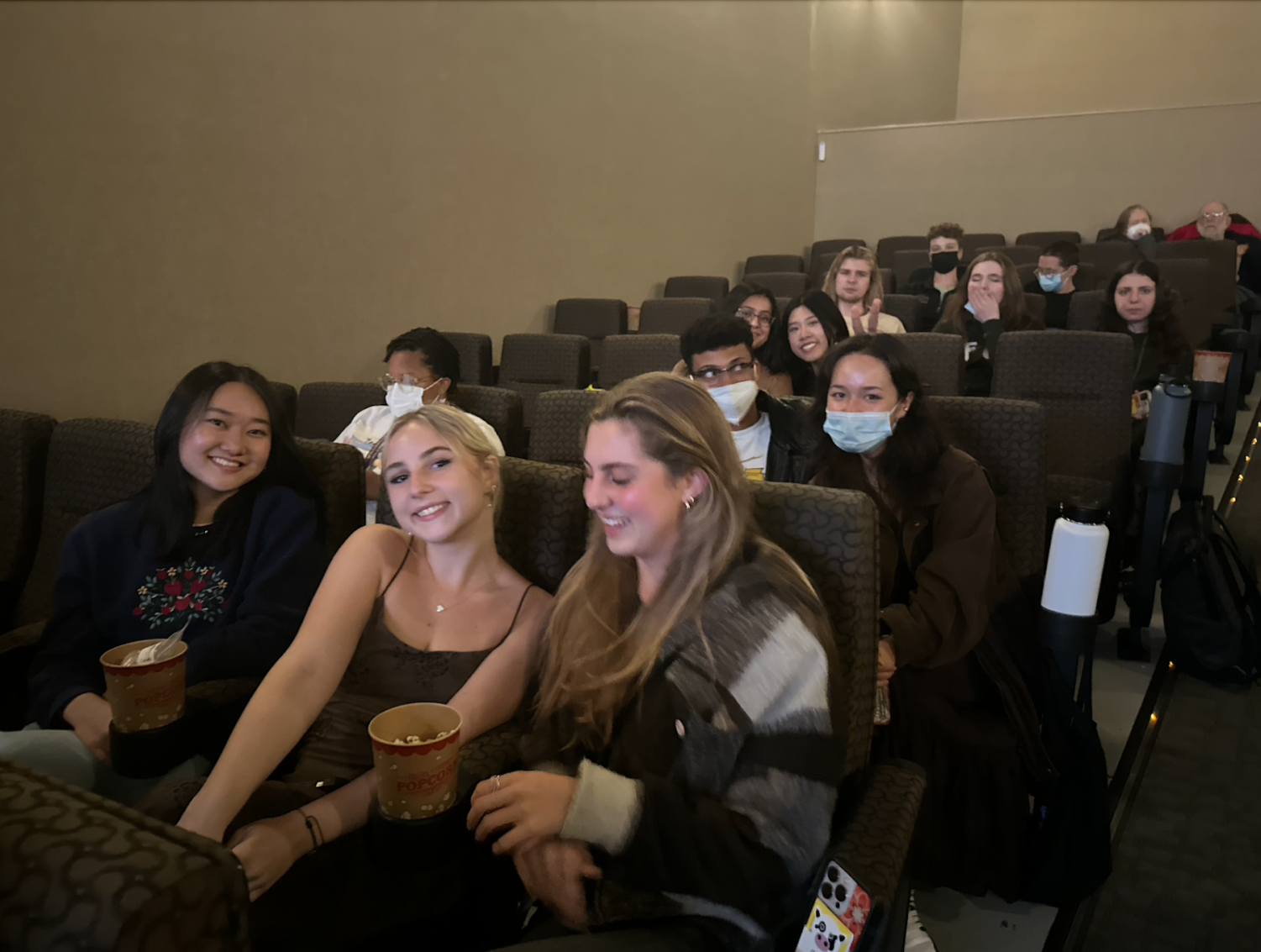 This fall, the Student Choreographer's Coalition (StuCo) and Film Club are making their way back to the College after going on hiatus for two years due to the COVID-19 pandemic. StuCo is a group that produces and performs original pieces created by student choreographers. The club has many unique aspects that set it apart from other student-run dance groups on campus. At the start of each semester, StuCo members are given the opportunity to propose an originally choreographed piece. If approved, StuCo members audition for the pieces that interest them. The pieces do not specialize in just one dance style. The pieces that StuCo performs cover a wide range of styles, from tap dance to classical ballet. 
StuCo co-President Beam Maskati '25 said she is excited to be leading and revitalizing the group this year. At the College, Maskati has taken ballet classes and was previously a member of Contemporary Dance (CoDa) — a student group that focused on contemporary dance with a strong emphasis on modern and ballet techniques. After being transformed into a class that can be taken for academic credit this year (DANC 305 and DANC 315), CoDa will no longer offer many of the unique experiences of a student-run group. This change served as Maskati's main point of inspiration for bringing StuCo back to the College. 
"I wanted to create a larger space for any student to bring their dance interests to," she said. "[Students] didn't necessarily have to have a lot of [dance] experience, and if they didn't want to commit so much time to dance, they could still have the option to involve themselves with it."
Maskati also noted that she wanted to revitalize StuCo to create a safe and non-judgmental atmosphere around dance. "I think that dance is a very rewarding experience, but sometimes there are a lot of insecurities or barriers when it comes to joining that aspect of campus," Maskati said. "But hopefully [StuCo will be] a place where people can just come and meet new people." 
StuCo already has a set of goals and a lineup of events for this year. The group is currently working on their fall semester show that will feature six original pieces, for which auditions were held last week. Four of the pieces will involve mostly contemporary, ballet, and lyrical styles, while the other two — proposed by Delilah Delgado '25 and SJ Brusini '23 respectively — will incorporate styles of jazz and Irish step. 
Maskati added that another one of StuCo's goals for this year is to hold dance opportunities beyond performance. "There [will be] pop-up classes and workshops, and we're hoping to do a few little classes during Winter Study," Maskati said. She also emphasized that these non-performance opportunities will be open to everyone at the College, as she hopes to make StuCo as inclusive as possible. 
She additionally described her eagerness to make StuCo a social community beyond choreographing. "This is a space for people who enjoy dance to bond over it," Maskati said. "It doesn't necessarily have to be the physical act of dancing. It could be screening dance shows or maybe getting funding to go watch a show in Boston or New York City — finding ways to make dance more accessible, not just physically, but as an experience to talk about together." 
She went on to describe StuCo's goals of creating a close-knit community where students can connect as both dancers and people. "More than anything I want it to be a collaborative space — a space where we can connect about dance or use dance as a starting point to connect about other things," she said. "It's nice to feel like there's a group on campus that you can come to for anything when you're overwhelmed with schoolwork."  
Members of the College's Film Club — another student organization being revived this year after a pandemic hiatus — also shared their eagerness to connect with fellow students about their artistic interests outside of an academic setting. Current member Tatiana Geroulanou '25, who has previously worked as a production assistant in Greece on productions like Glass Onion: A Knives Out Mystery, said that being able to come together with students who are equally interested in film drew her to sign up for Film Club at the Purple Key Fair. "Getting to enjoy film with other people and being able to nerd out about tiny details is really fun to be able to do when you know you're not ruining the film experience," she said. 
Beyond providing opportunities to discuss movies, Film Club President Jeana Choi Fermi '25 said she hopes to connect Film Club members with artists in the greater Berkshire community, as well as filmmaker alumi to provide a professional space in the absence of a film studies major at the College. She said she wants to gather resources for students interested in film to network, learn about the inner workings of the entertainment industry, and practice filmmaking. 
"It's hard to find [film-related events] on your own unless you're deliberately seeking them out, so we'd like to have a more consistent resource space available for students," Choi Fermi said. "Because there is no specific department providing that sort of support for people who are interested in film watching and filmmaking, we're hoping to do an intro to the film industry teaching event." 
Similar to Maskati, Choi Fermi said she hopes to create a collaborative, non-judgemental space where students can pursue unique film projects as part of the club's three sections in screenwriting, filmmaking, and film-watching and appreciation. She additionally expressed an interest in building a stronger connection with Images Cinema and having more frequent discussions about their feedback about Images movies. The club hosted their first movie viewing, Don't Worry Darling, at Images on Sept. 30 and plans to have more. 
Geroulanou said one of her goals for the semester as a member of Film Club is to get involved in the making of student productions. "I would love to pursue directing, because I think that's a really interesting combination of both creative and organizational aspects of being on a film set," she said. "And there's always that part of me that would love to screenwrite." 
Choi Fermi said she is excited to help students begin pursuing their cinematic interests and to continue recruiting new members. "We're so receptive to new ideas, and we're always looking for new people to come to our events," she said. "I would say [to students considering joining Film Club] even if you don't have a lot of knowledge or experience, everyone has watched a movie, and you have something to contribute. There are so many people willing to share their knowledge, but you have knowledge to bring too."