PERIOD. to host fundraiser with Pera, install pads in campus bathrooms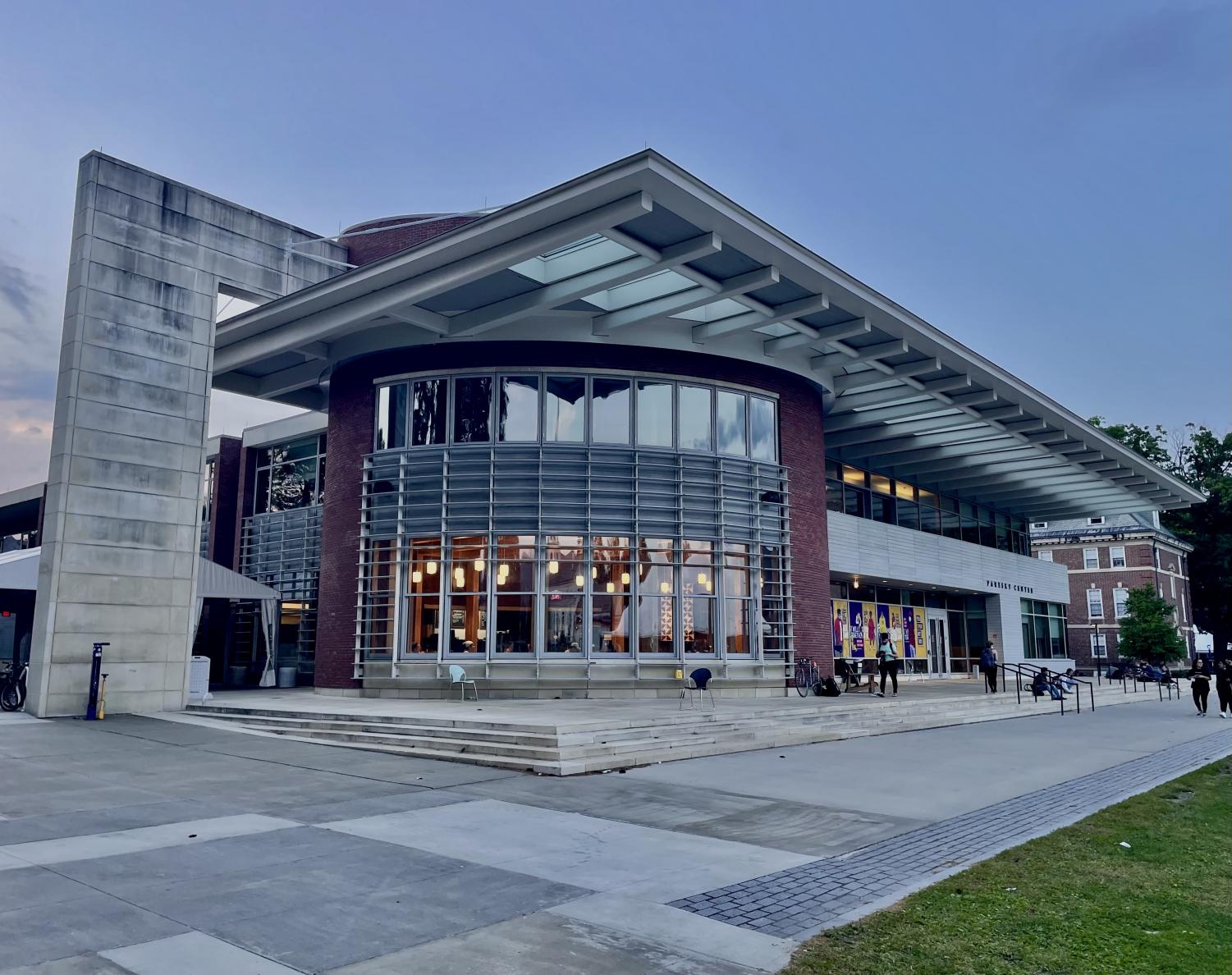 PERIOD. @ Williams College, a new Registered Student Organization (RSO), has kicked off the year with a fundraiser honoring Period Action Day, which takes place on Saturday, Oct. 8. The school's chapter of the global nonprofit has already raised over $100 — and hopes to raise $250 by the end of the month — to assist the organization in their mission to establish menstrual equity worldwide.
PERIOD. @ Williams President Junhee Lee '24 founded the College's chapter this fall to provide students with more menstrual products on campus and to educate students on menstrual health and sustainable menstruation. The mission of the group is in keeping with that of the global nonprofit of the same name, which aims to "eradicate period poverty and stigma through service, education, and advocacy," according to its website.
Two high school students founded PERIOD. in 2014, and in 2021, the organization distributed products to cover over 3 million menstrual cycles to those in need. Currently, there are hundreds of chapters across the world working to increase menstrual literacy and to advocate for the repeal of the menstrual products tax.
As a part of its fundraiser, PERIOD. @ Williams has partnered with Pera Bistro. The restaurant will create a meal item that costs approximately $20 and provide the RSO with meal vouchers that cost $25. The organization will sell the vouchers weekly at Paresky Center — and hopefully at the Williamstown Farmers Market, a possibility board members discussed at their meeting on Sunday — through Sunday, Oct. 30. From its profits, PERIOD. @ Williams will donate $250 to the PERIOD. parent organization and keep any remaining funds for future drives and events.
PERIOD. @ Williams board member Ava Earthman '24, who has been working as a waitress at Pera since June, connected the organization with the restaurant. "[Students] will have an opportunity to have a more affordable meal at Pera while also donating to a good cause," Earthman said. "[Pera] is super excited about working with students."
The RSO has also partnered with Egal, a company that produces pads on rolls in hopes of making menstruation more dignified, according to their website. Egal has sent PERIOD. @ Williams 12 rolls — each of which contains 40 pads — as a part of its pilot program, Lee said. PERIOD. @ Williams will distribute the rolls to bathrooms across campus during reading period, and if the initiative is well-received, it will communicate with Egal about receiving regular shipments of its products.
Though students can currently find free menstrual products at locations such as Paresky, products are not distributed across all of campus. "It's just really inaccessible, and I find that really frustrating," Lee said. In the future, Lee said that PERIOD. @ Williams hopes to partner with other RSOs such as Peer Health, the Feminist Collective, the Berkshire Doula Project, and YogEphs. The club also hopes to partner with Storytime to give students a chance to discuss their first period stories, Lee said.
"I've spoken to a couple of the girls here — we all have some pretty crazy period stories," member of the PERIOD. @ Williams board Maya Prakash '26 said. "[Telling these stories] can be a really good bonding activity, and I think it helps break the stigma and helps people understand and empathize with the experience."
Later in the school year, PERIOD. @ Williams also hopes to host an OB-GYN to speak on reproductive health, a menstrual product drive close to Thanksgiving break, and a movie night in Paresky Auditorium.
The club also plans on holding period item drives and donating the products to homeless shelters, correctional facilities, and public schools in the greater Berkshire area, as well as setting up a mentorship program with local elementary schools. "We can … educate [students] early on without the stigma of periods so they feel more comfortable talking about the topic and dealing with it when they first get theirs," Lee said.