Local residents to put up signs in Town for Indigenous Peoples' Day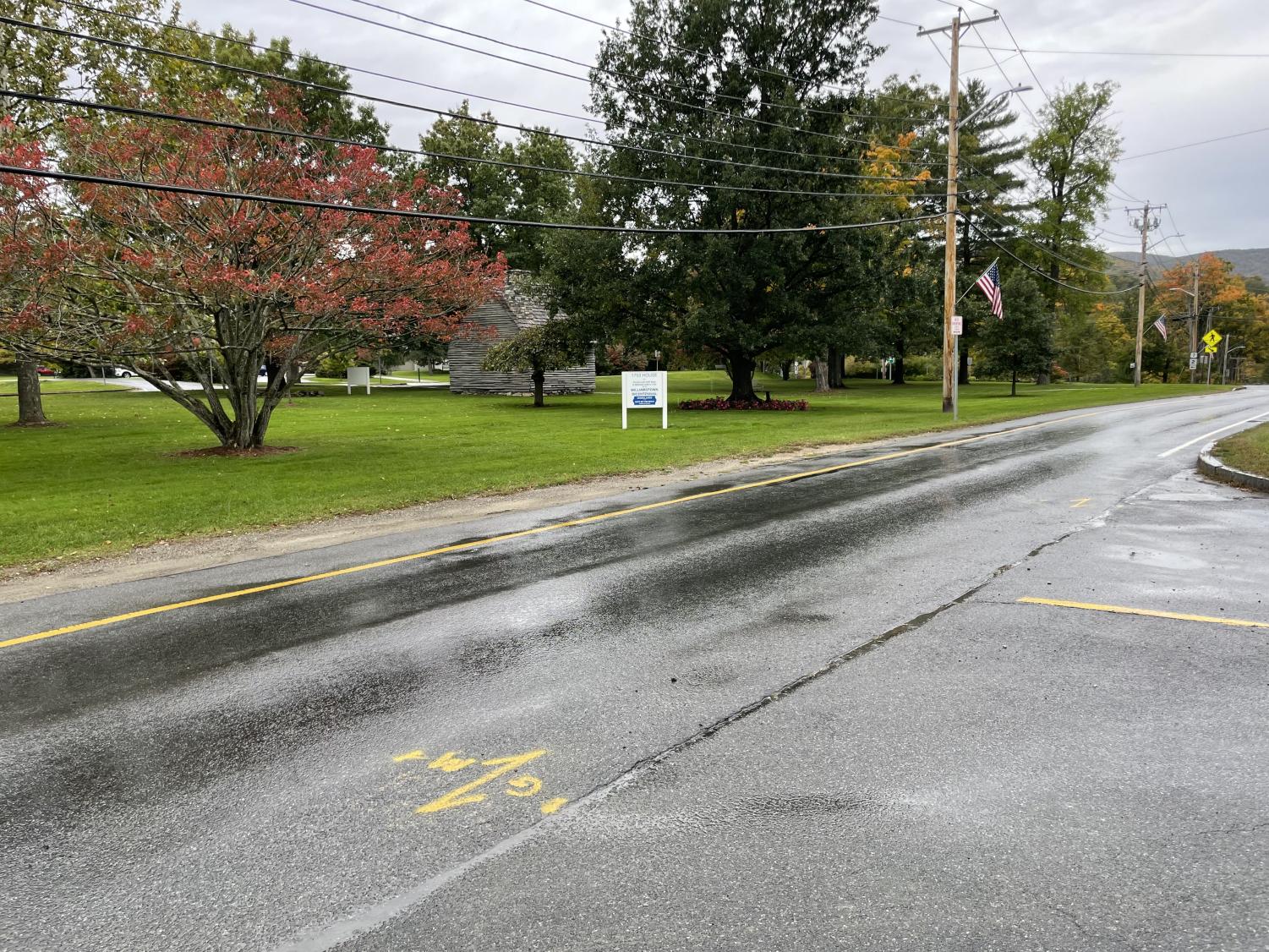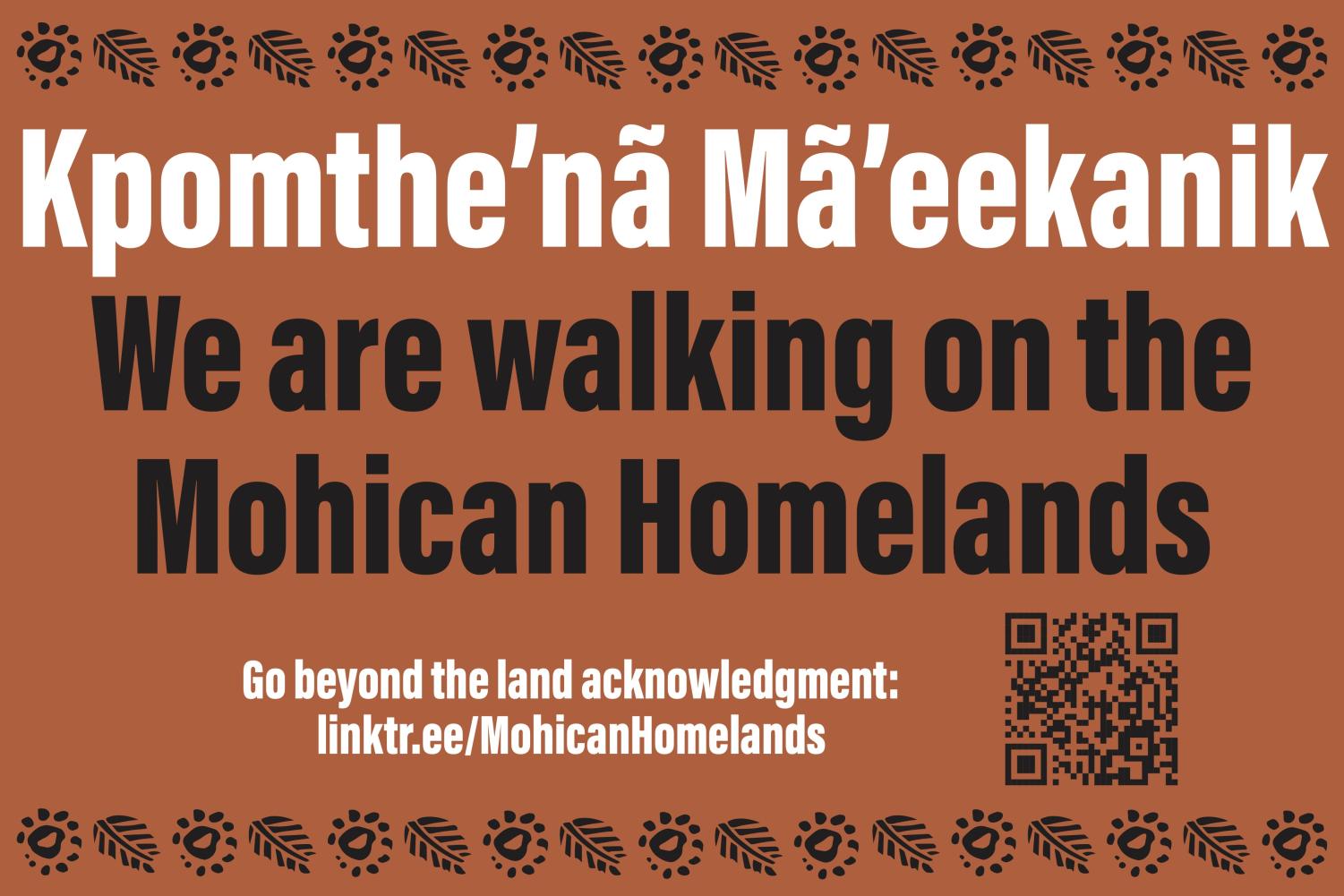 Williamstown residents justin adkins, Drew Art, Christine DeLucia, Randal Fippinger, and Jim Reische, will be putting up 50 signs in Town commemorating Indigenous Peoples' Day on Oct. 10.
The signs, which will be placed along the rotary at the intersection of Routes 2 and 7, will say "We are walking on the Mohican Homelands" and contain a link for people to "Go beyond the land acknowledgment."
Randal Fippinger, a Town selectman, DIRE committee member, and visiting artist producer and outreach manager at the College's dance department, is spearheading the sign initiative.
In addition to the signs, Fippinger said there will also be pamphlet boxes containing materials that the Stockbridge-Munsee Community and Williamstown community members produced to teach Town residents about — and celebrate — the Stockbridge-Munsee Community.
"After two weeks, the signs will be taken to the Stockbridge-Munsee office on Spring Street," Fippinger said. "They will be given away for free to any community members that would like signs, whether they're students — we'd love for students to put them in the dorm windows — or community members."
Members of the Town and College have engaged in projects foregrounding the Stockbridge-Munsee community for a number of years. At a November 2020 panel, Assistant Professor of History Christine DeLucia, local community leader Lauren Stevens, and Williamstown Diversity, Inclusion and Racial Equity (DIRE) Committee member Andrew Art discussed the tribe's then-new historic preservation office on Spring Street. The College adopted a land acknowledgement in fall 2021 recognizing that it stands on the ancestral territory of the Stockbridge-Munsee Mohicans, and President of the Stockbridge-Munsee Band of Mohican Indians Shannon Holsey presented a keynote for Claiming Williams Day last year. 
A major inspiration for the sign initiative was the "Mohican Nation in Williamstown" independent study project that Gwyn Chilcoat '24, Hikaru Hayakawa '24, and Jayden Jogwe '24 undertook last fall, according to DeLucia. They created a banner on campus, signs, pamphlets, and digital resources as part of their efforts to "go beyond the land acknowledgment."
For Fippinger, the sign initiative is just the latest step in the goal of highlighting Indigenous people on campus. "[The signs are] a way to engage a conversation on campus … by saying, 'Hey, this is still here, real, and present,'" he said. "It's to keep a conversation going that I'm not necessarily trying to direct … but I'm trying to say, 'This is something we need to talk about.'"
Fippinger said that he sees the signs — and the dialogue around them — as part of a broader goal of his to push against Western-centric narratives and emphasize the contributions of historically marginalized groups. "I think this is all part of building on saying marginalized communities are here," Fippinger said. "These communities have been with us and we need to embrace that and make it part of the center of the conversation."
Editor's note: In an interview with the Record, Fippinger said he partnered primarily with the tribal historic preservations manager for the Stockbridge-Munsee Community on this project. However, the Stockbridge-Munsee office has since told the Record that, while it is aware of the signs initiative, it is not spearheading it.
This article was updated on Oct. 5 to reflect that justin adkins's name is spelled using all lowercase letters and on Oct. 6 and Oct. 9 to clarify the history of local work with the Stockbridge-Munsee community.