Town releases Existing Conditions Analysis, takes steps towards completing comprehensive plan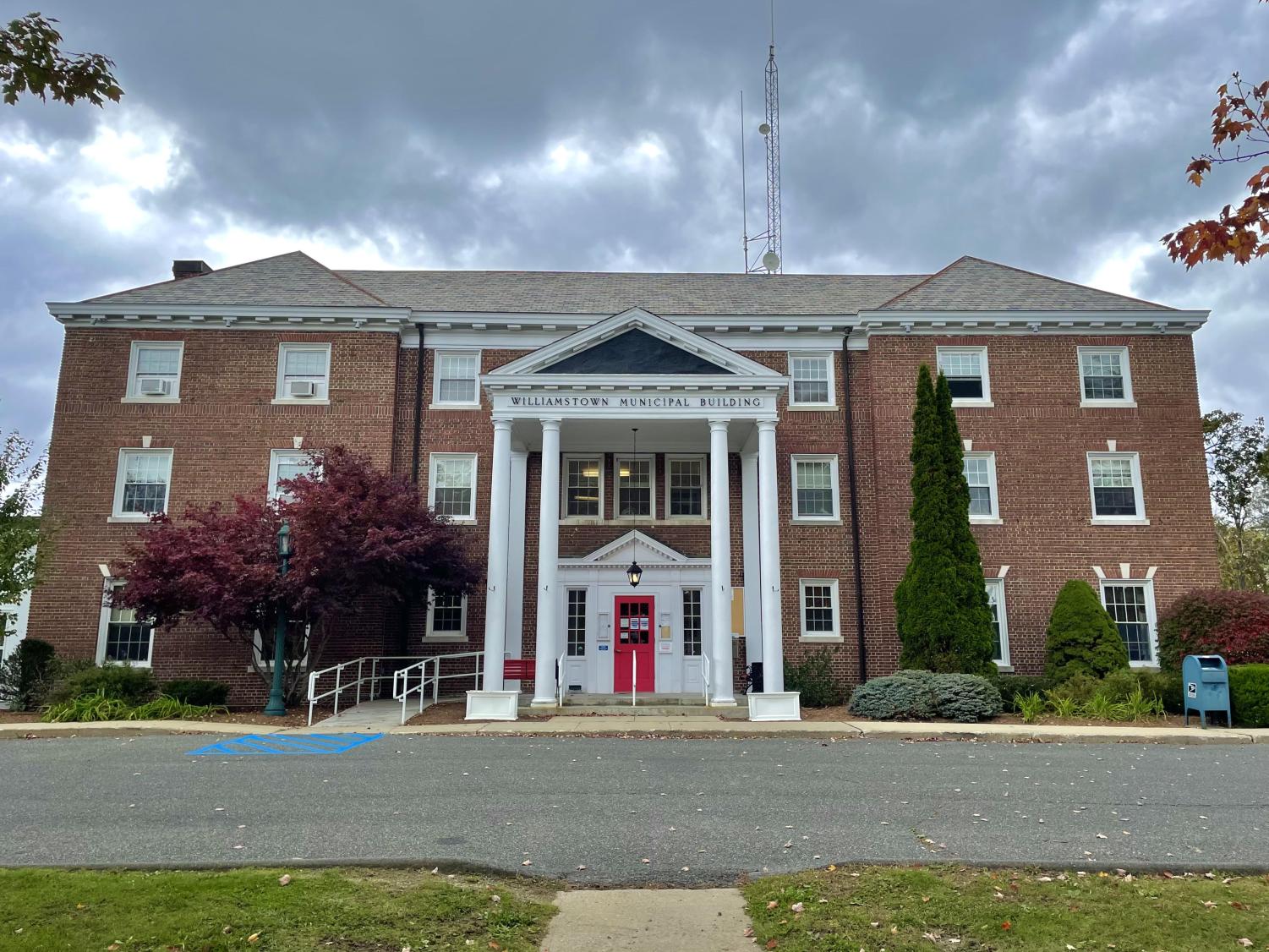 The Williamstown Comprehensive Plan Steering Committee has released its Existing Conditions Analysis, a report that will aid the committee's development of Envisioning Williamstown 2035, a comprehensive plan set to outline a community-driven vision of the Town's physical development. The analysis considers Williamstown through two overarching frameworks — sustainability and community resilience, as well as diversity, equity, and inclusion — and provides information on aspects of Williamstown such as housing, economic development, transportation, natural resources, and cultural and historic resources. 
The completion of the report concludes the analysis phase of the Town's creation of its comprehensive plan. In its two remaining phases, focused on envisioning and writing, the committee will gather community input and draft Envisioning Williamstown 2035, which seeks "to guide future growth, land use, and development while protecting the Town's character," according to the Comprehensive Plan's website. The committee aims to publish the plan by May 2023. At that point, two decades will have elapsed from the publication of the Town's previous comprehensive plan. 
The committee did not conduct new research for the Existing Conditions Analysis; rather, it partnered with the consulting group Resilience Planning and Design, which consolidated data about the Town from local and regional documents written over the course of the past decade, according to co-Chair of the committee Stephanie Boyd.
"All of this information [was] already out there, but it was so scattered and inaccessible," co-Chair Peter Beck said in an interview with the Record. "Now, everyone can read in a short document — or if it's just the executive summary, a really short document — key points about Williamstown today." 
According to the Existing Condition Analysis, the official inventory of subsidized housing accounts for approximately 7 percent of the Town's housing. Based on 2020 housing data and recent construction numbers, however, the analysis found that 11 percent of housing is subsidized, exceeding the 10 percent state requirement. 
According to The Berkshire Eagle, the Cole Avenue apartments complex opened in August 2021 and created 42 new housing units, 12 of which were set aside as affordable housing with rental subsidies. By 2024, Cable Mills will offer another 27 units of affordable housing upon its completion, the Eagle states. 
Still, the median home price in Williamstown has risen over 40 percent in the past year to approximately $492,000, making it difficult for many low- and middle-income households to compete in the Town's housing market, the analysis states.
"If we want a diverse, welcoming town, people need to be able to afford to live here," Beck said. "There's not one cause, and there won't be one solution, but that's all the more reason to be doing as much as we can in as many ways as we can." 
The analysis also notes that the Town is currently economically reliant on institutions such as the College that are not likely to experience significant growth. "Increasing economic diversity and opportunities for business development and growth is crucial for Williamstown's future," it states.
However, the report also acknowledges potential obstacles in accomplishing its goals: "The very limited commercial and industrial real estate market — in part, due to limited land designated for such uses — and the fact that, on average, spaces are quite old, may make it difficult to attract certain types of new businesses." The analysis adds that the labor market has little flexibility due to "extremely low unemployment" both locally and regionally despite the Town's largely highly-skilled and high-earning resident population.
In its section on transportation, the analysis praises the Town for the conditions of its roadways and bridges. Still, the analysis recommends that the Town further investigate accessible and affordable transportation options, noting that 10.3 percent of households are occupied by residents who do not own a vehicle. The report specifically takes note of residents' desire for a bus stop closer to the Town Center as well as increased bus service. 
"There are plenty of people in Town who don't have cars, who don't have transportation, who are suffering in different ways — and it may not be very noticeable to everyone, but poverty exists here," said Sarah Gardner, the associate director of environmental studies at the College and Steering Committee board member. "We're trying to be very thorough, and part of my role is to be sure that we really are reaching the people who aren't inclined to get involved through regular channels." 
"It's important to capture that … and especially as we build more affordable housing, we are going to be having more and more people with social service and transportation needs that we should be meeting," she said. 
The report also notes that there is a strong relationship between the need for alternative transportation solutions, housing affordability, and economic growth. "Economic growth in Berkshire County is inhibited by a lack of housing for workers, particularly in the service industry," it states. "Providing diverse and convenient housing choices for workers is important for retaining workers in the region and for economic development." 
The analysis also notes the Town's successful sustainability projects, which includes passing a net zero greenhouse gas resolution, developing large solar energy arrays (or collections of solar panels wired together), and achieving its status as a pollinator-friendly community. The Town must create a climate action plan by 2023 as a part of its net zero resolution, the analysis states. To better inform these efforts, the analysis also recommends that the Town consider developing a greenhouse gas emissions inventory. 
On Oct. 13, the committee will host an open house at the Williamstown Youth Center open to the public, commencing the second stage of its development of the Comprehensive Plan. "We really want people to give us input on where they'd like to see the Town go, where they'd like to see development, what they think the important issues are," Boyd said. 
Beck said that in the future, the committee will also source community feedback through online surveys, email, and other in-person events. "[The Existing Conditions Analysis] is a resource for people … but we want to hear from anyone who has an opinion on where Williamstown should be 20 years from now," he said.  "Reading it is not a ticket to entry in any of our community events."
Moreover, in Gardner's class "Environmental Planning Workshop: Community-Based Project Experience," students are working for the town planning consultants to connect with hard-to-reach demographics. Specifically, Gardner has tasked students with communicating with elementary, middle, high school, and college-aged students, the elderly, and renters of low-income and subsidized housing about their needs and concerns regarding the Town. 
"A good planning process includes meaningful public outreach — you have to engage the public to ensure the plan reflects what's needed in town — but technically you can just hold one public meeting and say, 'Come and voice your opinion,'" Gardner said. "But that approach would leave plenty of people out of the process.