College launches carbon emissions information program for air travel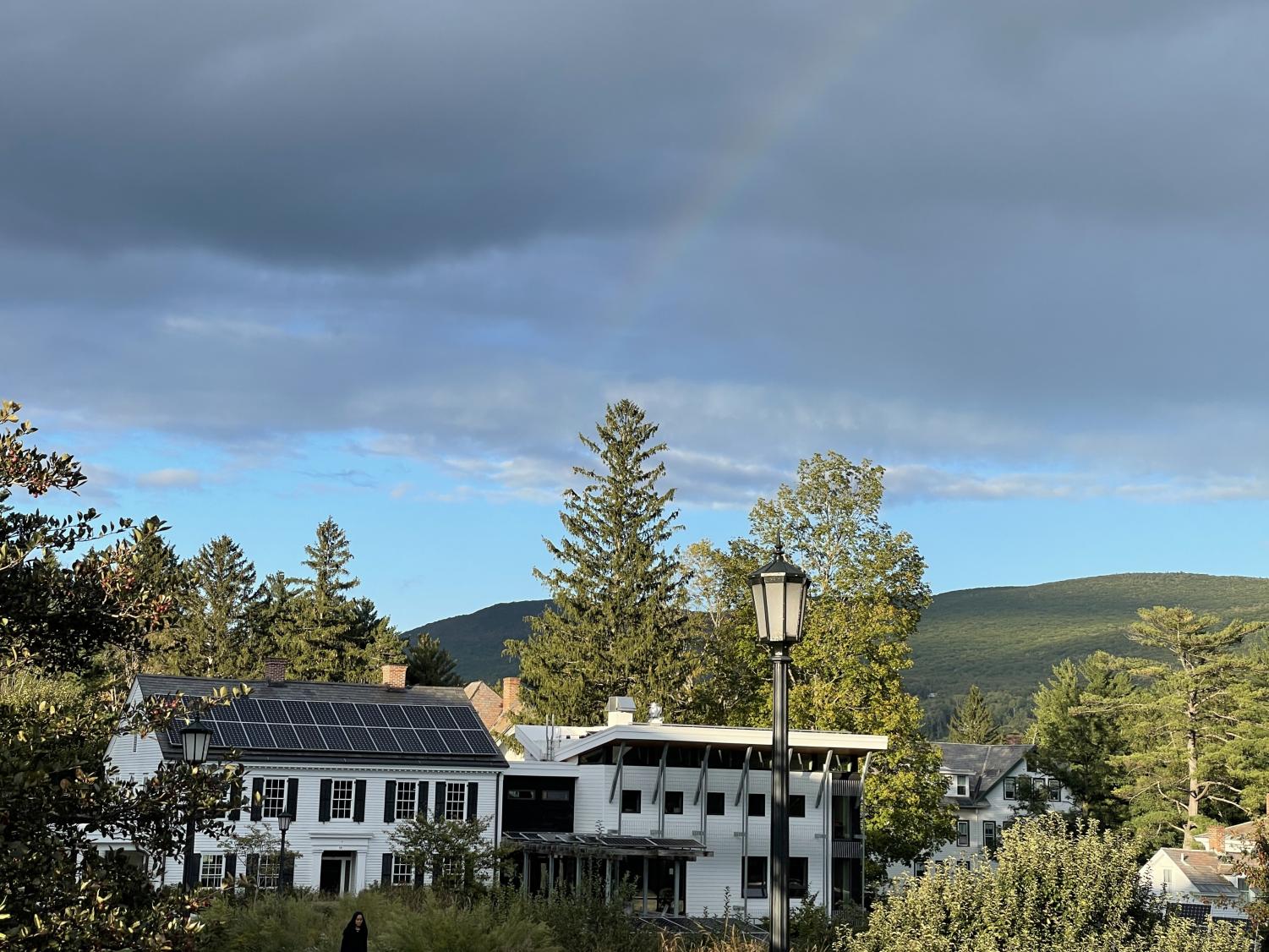 The College implemented the Air Travel Greenhouse Gas Emissions Information & Reduction Program, an initiative directed at reducing carbon emissions from College-related air travel, on Oct. 1. Travelers who have booked air travel using College funds will now receive monthly emails from the Zilkha Center for Environmental Initiatives with information about the greenhouse gas emissions from their flights, estimated climate damages as a result of the emissions, and strategies to reduce future emissions due to air travel, according to an email sent to faculty on Sept. 27 by Provost Eiko Maruko Siniawer '97 and Zilkha Center Director Tanja Srebotnjak.
The Campus Environmental Advisory Committee (CEAC) — a group of both faculty and students — developed the program over two years, taking into account feedback regarding a "Climate Damage Charge" that the CEAC first proposed at the November 2021 faculty meeting, Siniawer wrote in an email to the Record.
If it had been approved, the Climate Damage Charge would have required each academic department and staff unit to pay a fee of $52 per metric ton of their carbon dioxide-equivalent emissions. The proposal also suggested giving each department a prebate at the start of every fiscal year to help cover the charge. However, it drew criticism from faculty who claimed that the policy would discourage a global curriculum by, for example, making attendance at international conferences less accessible.
"This final version of the program reflects CEAC's efforts to bring attention to the importance of reducing our emissions from air travel and concerns expressed by many faculty that a punitive approach would impinge on central aspects of the College's intellectual and academic mission," Siniawer wrote.
The College's 2021 Strategic Plan includes "reducing travel emissions through reduced vehicle and air miles and improved vehicle fleet efficiency" as one of many strategies that the College plans to employ to maintain carbon neutrality while reducing reliance on carbon offsets in the coming years.
The College categorizes emissions from air travel as "scope 3 emissions," designating them as emissions outside of the College's direct control. Despite a recent reduction after the start of the pandemic, air travel made up 63 percent of scope 3 emissions in 2021 and 5 percent of the College's emissions overall, according to the College's annual emissions report.
While the College has explicitly outlined climate-related goals in the past, the Emissions Information & Reduction Program intentionally does not include any greenhouse gas reduction targets, Srebotnjak explained in an email to the Record.
"One of the main goals for the new program is to inform and create awareness," Srebotnjak wrote. "Many of us, myself included, don't necessarily know the carbon emissions and associated climate impacts of everyday activities, including air travel. So we want to educate people that air travel is a comparatively carbon-intensive activity."
"The program will also enable the college to gain a better understanding of our emissions from air travel, which will help with our decisions about the purchase of carbon offsets," Siniawer wrote.
Later this year, the College plans to release an Energy and Carbon Master Plan, which will detail how the College expects to decarbonize its campus and dramatically reduce scope 1 and scope 2 emissions — those directly incurred through on-campus activity or indirectly incurred through energy purchased by the College — according to Siniawer.
Until then, Srebotnjak said, the Emissions Information & Reduction Program will allow the College to better understand its climate impact to shape future policy. "Gaining a better, more comprehensive understanding of the transportation needs of faculty, staff, and students will help us propose and hopefully implement lower carbon approaches that integrate well with people's lives and work contexts," she wrote.