Students attend FreshGrass Festival at MASS MoCA, enjoy bluegrass music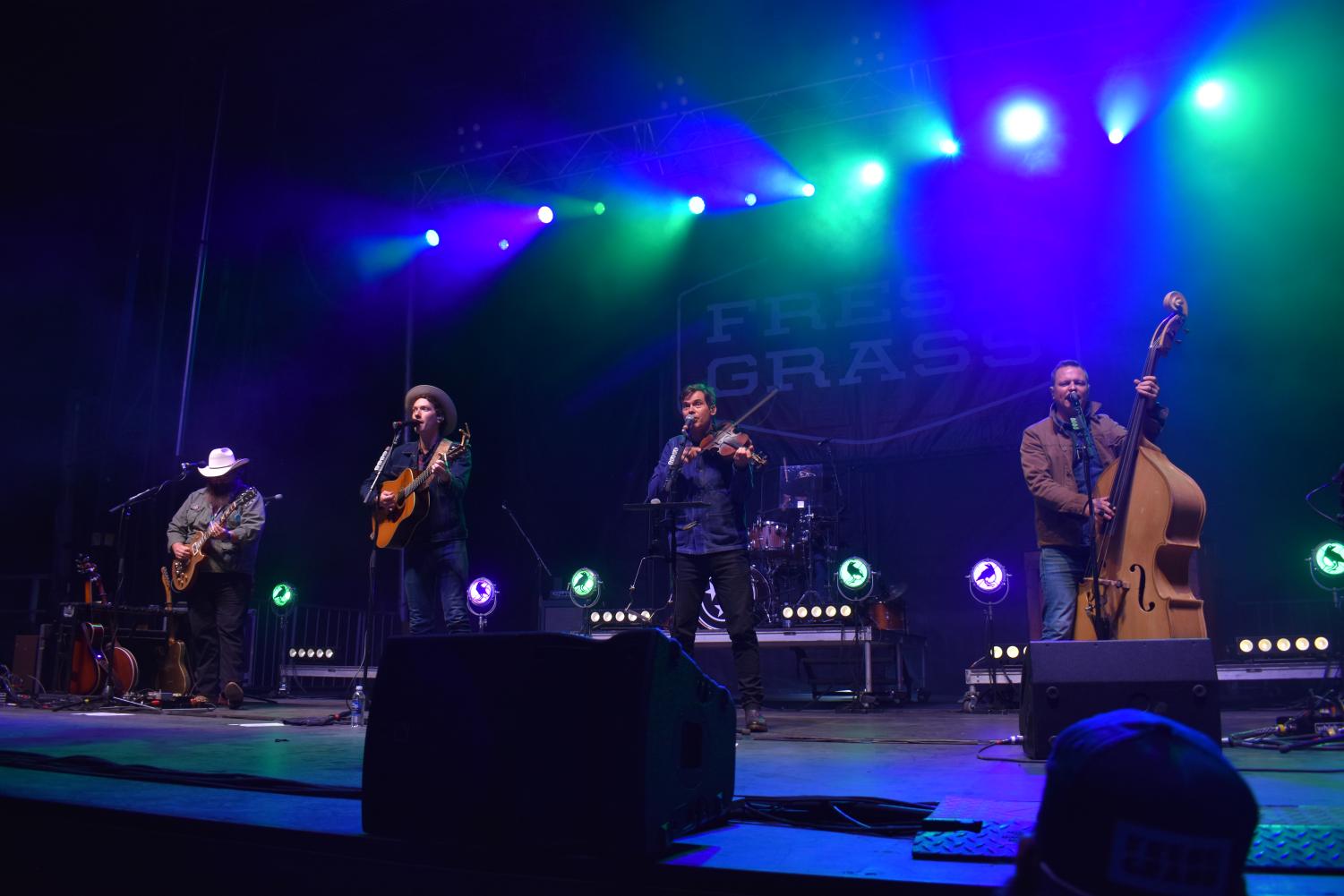 Fall in North Adams means one thing — bluegrass. The FreshGrass Festival returned for its eleventh iteration as thousands flocked to MASS MoCA for three days this past weekend. 
Old Crow Medicine Show, Gary Clark Jr., and Taj Mahal headlined an extensive lineup. With multiple performance venues ranging from Joe's Field for the biggest draws to intimate tents for up-and-coming artists, there was rarely a silent moment at the festival. 
Local food and art vendors set up shop on the Mass MoCA campus for what was a welcome boost to the North County economy. 
The opening night of the show, Friday evening, was anchored by Old Crow Medicine Show. The string band gave an energetic performance led by frontman Ketch Secor. When the band launched into its most famous song, "Wagon Wheel," the crowd rowdily sang along.
One highlight of the set was when Secor declared the band would play a Ukrainian folk song in support of the country's war against Russia. 
"We're going to have a wedding between my boot and Putin's ass," Secor said. Blue and yellow stage lighting enhanced the Ukrainian patriotic spirit. 
Band members leaned heavily into a Nashville twang in between songs, repeatedly referring to their excitement to be in Western Massachusetts. "It feels great to be here in New England on the shores of the Hoosic River," baby-faced guitarist and banjoist Mason Via said.
The last act of Friday night was Trampled by Turtles, a Duluth, Minnesota-based bluegrass band. Up on the secondary No Depression stage, the band played at their typical high tempo. Dave Simonett's lead vocals were strong, as was Tim Saxhaug on the bass. The band engaged in less pageantry than Old Crow Medicine Show, leading to a more raw, realistic sound. Crowd favorite "Wait So Long" was a particularly engaging moment of the set.
The many courtyards inside Mass MoCA were filled with merchandise booths, performance spaces, and food and beverage vendors, lending life to a space that can otherwise feel empty. Many Spring Street mainstays were present as vendors at FreshGrass, including Spice Root, Ramunto's, and Tunnel City. MASS MoCA's galleries stayed open during most performances, allowing festival goers to switch between the artwork on the walls and live music outside. 
Many students from the College went to the festival on Saturday thanks to the Residential Life Team, which distributed 75 free tickets to students and ran a continuous shuttle from the College to the festival grounds throughout the weekend. Many College faculty and staff were also spotted at the festival, including William Outing Club Assistant Director Dave Ackerson and Dean of the College Gretchen Long.
Julian Spiro '25 and Sasha Tucker '25 attended the festival on Saturday. "My favorite act was Sierra Ferrell because of her stage presence," Tucker said, also complimenting Skip Marley's backup singers.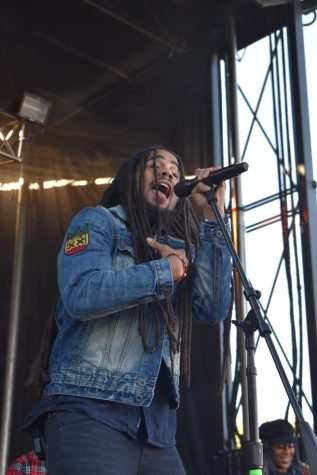 Spiro was a fan of the Jerry Douglas Band because of the high tempo of their fiddle and mandolin playing. It was not Spiro's first time attending FreshGrass, but this one was a more enjoyable experience. "I experienced an intense allergy episode when I attended last year but was able to attend this year sniffle-free," Spiro said. 
Tucker, who also attended Friday's performances, was particularly fond of Trampled by Turtles. Tucker described herself as only an occasional bluegrass listener before she first went to the festival. "I had unintentionally listened to Sierra Ferrell before and was really happy to listen to her live," she said.
Other highlights of the festival included Yola, an English singer-songwriter who was nominated at the Grammys for Best New Artist.
Sierra Hull, who recently appeared on Sturgill Simpson's bluegrass albums as part of his backing band "The Hillbilly Avengers," played a solo set on Saturday.
Tucker said she is excited to return to FreshGrass next year. "It's become a highlight of the fall semester for me," she said.
Correction: A previous version of this article incorrectly stated that Julian Spiro and Sasha Tucker are in the Class of 2024. They are in the Class of 2025.