'Best of both worlds': BASE CAMPus gives WOOLFies an alternate orientation experience to overnight camping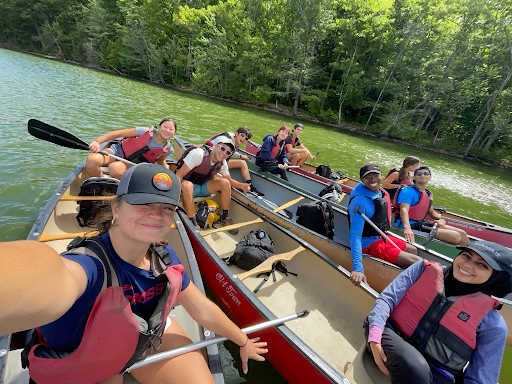 Williams Outdoor Orientation for Living as First-Years, known more commonly as WOOLF, is the College's oldest and most popular EphVenture program. For nearly 50 years, students have gone on a variety of four-day wilderness adventures throughout the Berkshires — anything from high-mileage hiking to rock climbing expeditions to trail-clearing service projects, typically with a backpacking and overnight camping component. Last year, however, the Williams Outing Club (WOC) added a new option to the EphVenture: BASE CAMPus, where students sleep in their dorms and hike with their fellow first-years over four days.
While the program's leaders had envisioned an alternate hiking option for years, the COVID-19 pandemic acted as a catalyst, WOC Director Scott Lewis said.
"COVID really threw us a curveball," Lewis said. "WOOLF had to pivot in a lot of different ways," he explained, referring to the day-hiking trips he organized when the pandemic was at its peak, which would later serve as inspiration for BASE CAMPus.
Once concerns about the pandemic lessened, Lewis and the 2021 team of student WOOLF directors saw an opportunity to create BASE CAMPus to address previous issues with the general program.
"A lot of previous directors told us there were concerns about accessibility and inclusion," said Argenis Herrera '22, a WOOLF co-director last year, adding that carrying a 30-pound backpack and camping in the woods with virtual strangers posed a high barrier to entry. "[BASE CAMPus] ended up working well and being the perfect method for providing WOOLF to first-years who would have otherwise been terrified of nature." 
Michael Ma '26, a first-year BASE CAMPus participant, said he appreciated the ability to return to his dorm in the evening during EphVentures for this reason. "I'd heard that the Purple Valley and the mountains here are really beautiful, and so I thought WOOLF would be a really good way to get into it right when I move in," he said. "I just thought it'd be good to be able to come back to campus."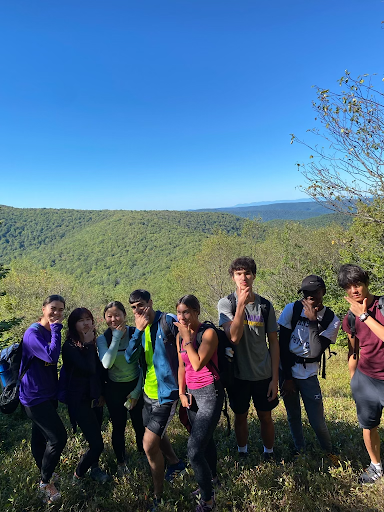 The addition of BASE CAMPus has also alleviated some previous constraints on camping supplies. In past years, the limited supplies had occasionally prevented first-years from participating in WOOLF, even if they ranked it as their first choice.
"We've always had a 320-person capacity, and we've never had a problem filling that capacity," Lewis said. "It became challenging to find enough backpacks and sleeping bags," even when supplemented by supplies loaned from local hiking organization Overland and Hampshire College, he said.
Not only has BASE CAMPus lessened the demand for overnight gear by 80 students, but according to Lewis it has also made WOOLF more able to accommodate late changes, especially because it requires less planning in advance. "We do pull people off WOOLF trips due to sickness or a small injury," Lewis said. "It's very hard to add [students to trips], especially at the last minute, but BASE CAMPus does give us a little bit of flexibility." 
The new WOOLF program also allowed first-years to explore their new home a bit more in the evenings after hiking, an opportunity not afforded to the traditional backpackers. "I feel like I got the best of both worlds — I got to explore nature, and I got to know the campus a bit better," Ma said. "The backpackers had to hike all the time, but we also got other experiences."
Isabel Bushway '23, a BASE CAMPus leader last year who went on to co-direct WOOLF this year, described what she remembered as a particularly enjoyable nighttime activity. "One of the most fun evenings was a campfire, and [President] Maud [S. Mandel] came up on Stone Hill," she said. "[The first-years] all got so excited to see Maud."
Lewis, as well as the former and current directors of WOOLF, have plans to continue adapting the program in the coming years. "BASE CAMPus is probably going to evolve a couple of iterations before it becomes as well-endeared as other WOOLF programs," Bushway said.
"It would be great if we could integrate more with the other programs that are here," Lewis said, indicating a potential for social events between BASE CAMPus first-years and other participants in campus-based EphVentures.
Coming off of the heels of its second year, BASE CAMPus has proven a successful addition to an already beloved EphVenture. "It's a wonderful way for students to start their College career," Lewis said. "It's beautiful in the heart of the Berkshires."