Captains' Corner: Kiley Wallace '23 and Morgan Persky '23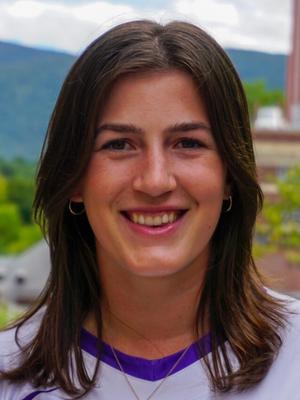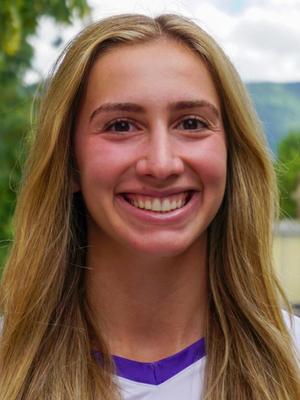 Sport: Volleyball 
Captains: Kiley Wallace '23 and Morgan Persky '23
Hometowns: Los Angeles, Calif. (Wallace) and Setauket, N.Y. (Persky)
Majors: Economics and Art History (Wallace) and Economics and Psychology (Persky)
Payton Ahola (PA): What is it like to be a senior after two years in the pandemic?
Kiley Wallace (KM): Amazing! It's fun to be on the court with talented and competitive teammates.
Morgan Persky (MP): Crazy! It feels like time has flown by. Definitely trying to soak it all in for my final year
PA: What is your favorite team tradition?
KM: Each year we pair an underclassman with an upperclassman. That buddy reveal and game day hype notes from your buddy are my favorite traditions.
MP: Team dances in the locker rooms before games.
PA: What is your favorite memory from being on the volleyball team at the College?
KM: Beating Amherst this year and our crazy fourth set win 36-34.
MP: Beating Tufts last year at home. The crowd was insane!
PA: What are you most excited for during the rest of the season?
KM: Winning Little Threes! To see our competitiveness in action as we support and cheer on our teammates is iconic.
MP: To keep pushing each other and become the best team we can be.
PA: What's your favorite part of being on the volleyball team?
KM: The people. It's great to be a member of a team where everyone — from seniors to first-years — shares the same goals and feels connected.
MP: Our team is full of such genuine, fun, talented individuals, and everyone is invested in each other's success.