In Other Ivory Towers: Brown lawsuit, Oberlin settlement, UT endowment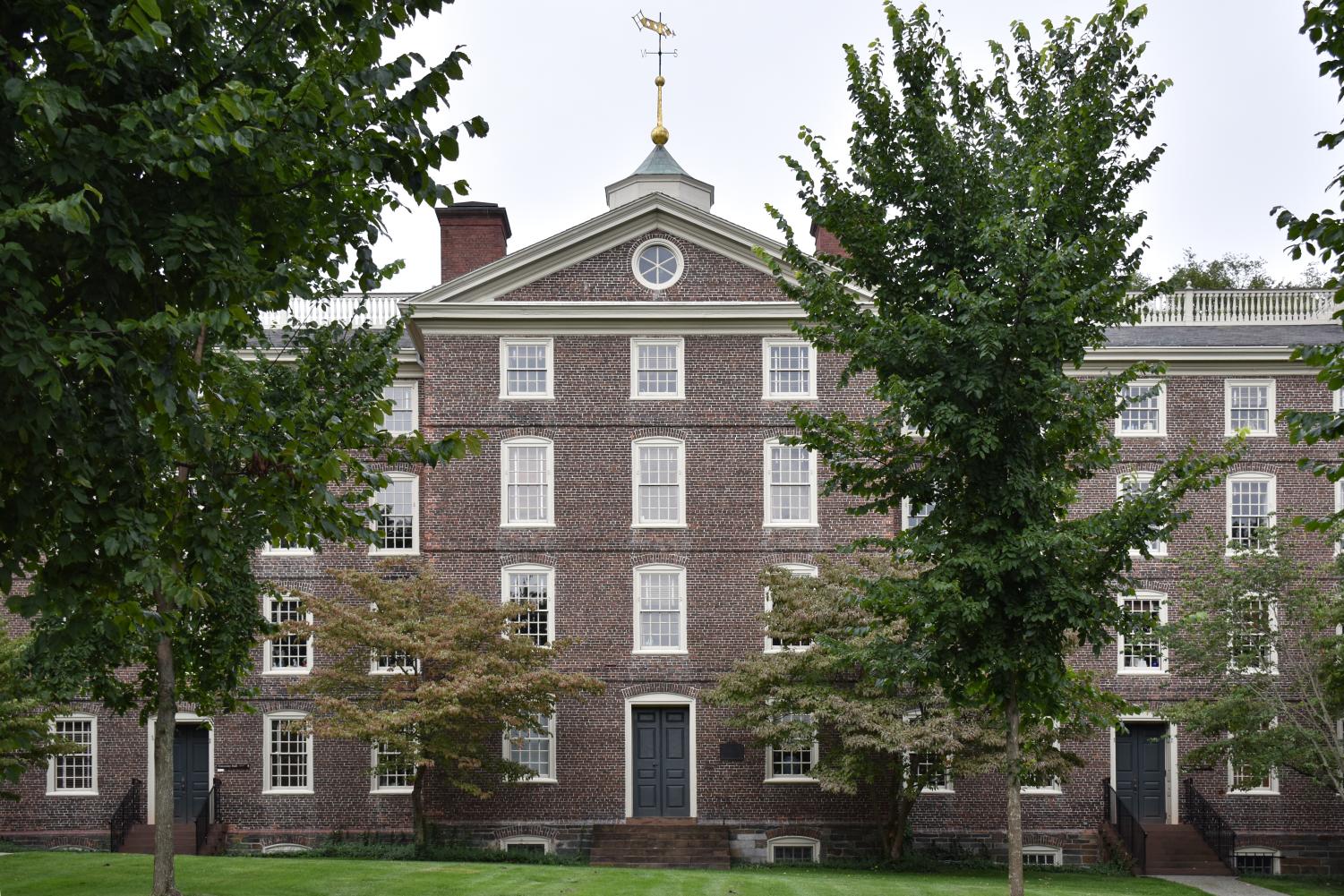 In Other Ivory Towers is the Record's look at colleges and universities outside the Purple Bubble.
Brown agrees to pay $1.5 million in COVID tuition refund lawsuit
Brown University has agreed to pay $1.5 million to students enrolled during spring 2020 to settle a class-action lawsuit regarding COVID-19 tuition reimbursements. The settlement, which a federal judge approved on Sept. 5, represents the end of a legal battle that has persisted for more than two years.
The complaint, initially filed by a student in May 2020, accused Brown of "breach of contract" and "unjust enrichment" by continuing to charge full-price for tuition despite sending students home at the onset of the pandemic. Students paid for a "comprehensive academic experience," the plaintiffs alleged, while the university provided a limited online substitute.
The settlement does not constitute an admission of wrongdoing, according to a spokesperson for the university. "The discovery process and court decisions showed there was no evidence that Brown had violated students' rights," the spokesperson said, noting that the settlement is a way for Brown to avoid a lengthy and expensive litigation process.
In the aftermath of the pandemic, more than 300 lawsuits have been filed demanding tuition refunds from American colleges and universities.
Most lawsuits were dismissed by the courts because schools had not promised contractually to deliver in-person instruction, according to reporting by Reuters. Other cases, however, have been settled. In November 2021, Columbia University agreed to a $12.5 million settlement of a class-action lawsuit brought by students sent home during the pandemic. In September 2021, Barry University in Florida agreed to pay $2.4 million to students in a similar class-action suit.
Williams went online in March 2020 and did not provide any tuition reimbursements. To date, no lawsuits have been filed against the College for its COVID tuition policies, but the College lowered its tuition by 15 percent for the 2020-21 academic year to reflect the "fundamentally different" experience brought on by pandemic restrictions.
Oberlin to pay $36.59 million to local bakery after defamation lawsuit
Oberlin College announced on Sept. 8 that it would pay $36.59 million to settle a lawsuit with a local bakery, which claimed that Oberlin falsely accused it of a history of racial profiling after a worker caught a Black student shoplifting.
In November 2016, a Black Oberlin student shoplifted two bottles of wine from Gibson's Bakery. Allyn Gibson, an employee of the bakery, who is white, then followed the student into the street. Two other Oberlin students, the perpetrator's friends, participated in a subsequent physical altercation, according to a statement from the police. At their sentencing hearings, all three students pleaded guilty to various criminal charges and released written statements saying that the actions of the bakery's employees "were not racially motivated."
In the days following the incident, over one hundred students participated in a protest against Gibson's Bakery. 
Specific actions, the lawsuit alleged, indicated that Oberlin had defamed the bakery, including attendance at the protest by Oberlin's dean of students and other administrators. The complaint additionally noted that Oberlin's student senate, which published a resolution accusing Gibson's of "a history of racial profiling and discriminatory treatment," received financial support from the school and that Oberlin's department of Africana studies posted on its public Facebook page: "Gibson's has been bad for decades, their dislike of Black people is palpable … they profile Black students. NO MORE!" 
The court proceedings  also included testimony that an individual employed by Oberlin distributed copies of a flier that accused the bakery of being a "racist establishment" with "a long account of racial profiling and discrimination." The trial court found that the text of the flier was defamatory.
In the complaint, Gibson's stated that its business suffered as a result of the incident. In the aftermath of the protests, Oberlin — and other clients — stopped ordering from the bakery. The flier handed out at the protest included a list of the bakery's main competitors.
The legal battle, which lasted for nearly six years, ended when the Ohio Supreme Court declined to hear Oberlin's appeal of a decision by the Ohio Court of Appeals, which ordered the college to pay $36.59 million in punitive damages, compensatory damages, and various fees.
"This matter has been painful for everyone," Oberlin announced in a statement on Sept. 8. "We hope that the end of the litigation will begin the healing of our entire community."
University of Texas endowment grows to $42.9 billion, buoyed by oil and gas revenues
The endowment of the University of Texas (UT) System grew by 34.3 percent in 2021, arriving at a total of $42.9 billion. Due to the rising market price of fossil fuels, from which UT profits, the UT System now has the second-largest endowment of any American institution of higher education, with Harvard having the largest endowment at roughly $53 billion. UT has the largest endowment of any school not divested from fossil fuels.
The UT system has strong financial ties to oil. A large amount of UT's income comes from the Permanent University Fund (PUF), a sovereign wealth fund under the authority of the UT System. In 1876, the Texas Constitution gave lands in western Texas to the PUF in order to support the state's higher education system. Originally intended for cattle and sheep grazing, the 2.1 million acres managed by the PUF are now home to thousands of oil wells. The PUF's assets are valued at more than $31 billion.
UT's large profits from oil lands come at a time when other colleges and universities are distancing themselves from fossil fuels, including Williams, Harvard University, Boston University, and Amherst College.
According to the Texas Standard, "UT is staying the course" with its oil-producing lands and does not appear inclined to divest from fossil fuels.