Coach's Corner: new women's crew head coach Paula Thoms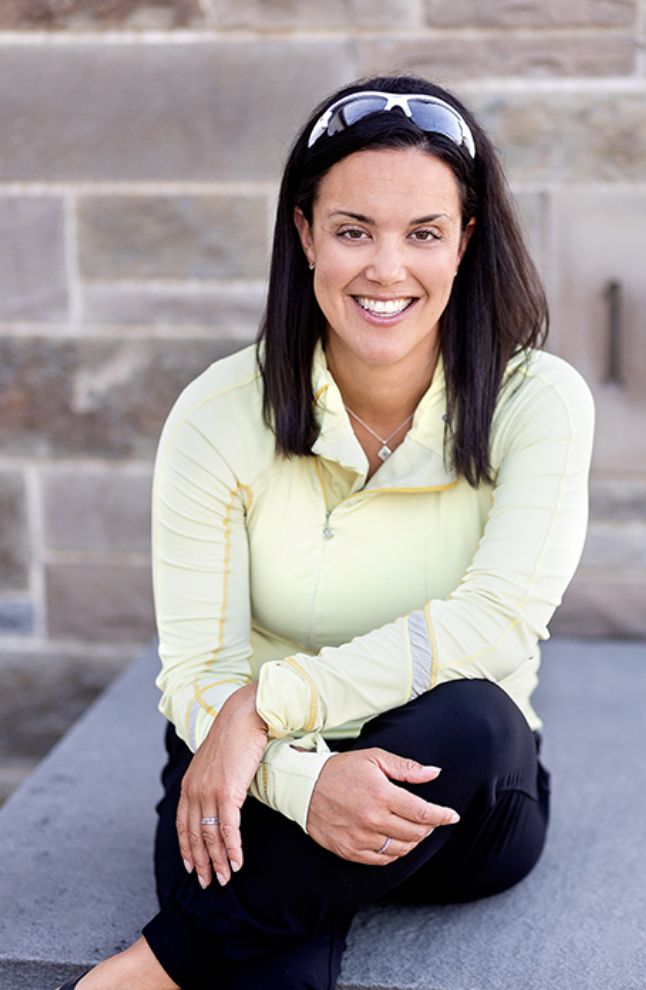 The Record publishes "Coach's Corner" interviews to give readers the chance to get to know the coaches of their favorite Eph teams. This week, we checked in with Paula Thoms, the new head coach of women's crew. The Record sat down with Thoms to discuss her coaching career, regatta memories, and the season ahead. This interview has been edited for length and clarity.
Marit Hoyem (MH): For starters, how did you get into coaching? What has been the path that brought you to Williams?
Paula Thoms (PT): I rowed throughout high school and then was recruited to go to Michigan State [University], and I rowed for four years there and had a great experience. I was a leader on the team in my last couple years and stayed on for a semester after I was done rowing and helped coach the team. I think that's where my passion for leadership and my passion for rowing started to come together.
I spent eight years [coaching] at Cornell and had two kids in Ithaca. After 14 years of assistant coaching and being associate head coach at Cornell, I was just feeling so ready. I had so much belief in my own voice as a coach that I really felt ready, and I wanted to take on and lead my own program. When [the coaching opportunity at] Williams came up, I was like, "that's a really good job," and I thought about it for a few days. Eventually [Men's Crew Head Coach] Marc Mandel reached out to me and encouraged me to apply. He didn't even know me — he had heard my name from someone else. That was the little nudge I needed to dive into this.
MH: Do you have a favorite memory from either competing or coaching in one of rowing's iconic regattas?
PT: Yes. In 2000, I was in grade 10. I was rowing in the summer at St. Catharines Rowing Club [in Ontario, Canada]. My best friend — [who's] someone I knew from kindergarten — and I decided very early on in the summer "let's try and win Henley together." We're both very competitive, but very different people, so we had this really interesting dynamic in the boat. We went that whole summer undefeated, and came to this big Canadian regatta, the Henley Regatta. 
Once we got to the final, and after facing amazing [talent] from the United States and Canada, we tried to go out like it was any other race. We were fighting all the way, in between second and first place the whole time, and I remember getting to the last 500 meters — it was either go-time, or someone was gonna beat us. I feel like the bond that I had with [my best friend] and just knowing that we had each other's back allowed us to walk away in the last 500 and win this huge race as 10th graders.
At this race, you only win gold. So if you get second place — nothing, not even a medal. It is gold or nothing. So we got to receive our medals in front of all of our family, and our coach, who had driven to the grandstand in anticipation that we might win, [and] got to put the medals around our neck.
It was an unbelievable moment. I'll never forget the first time competing at a high level next to one of my best friends in the whole world.
MH: What is something that you try to bring to each program you coach?
PT: As an assistant coach, you're always supporting the vision of the head coach, right? So when you become a head coach for the first time, you're like, "what is my vision?" For me, I've always coached with a philosophy of high empathy, high standards. Making sure that folks on our team know that I care about them — regardless of where they rank on the team — to the best of my ability and [holding] them to the highest standard.
I feel like that combination of care and also ability to push someone to find the best in themselves physically and mentally is something that I brought with me all the way through my career. and I found it has been re- ally effective. It's something I strive to do — this is what I do every day, but I'm always striving to hold those two things at the same time as a coach.
MH: How are your team's practices going this year?
PT: We finished our first week last week, and it was awesome. Last week was a perfect-weather week — 75 degrees, sunny, and the water was flat. In rowing, there are so many variables, so to be rowing and having the right water at the right time — we're able to play out our plans pretty seamlessly. I was so impressed with the team and how they executed the work that I put out in front of them. They just seem so on-board and hungry to get to work — and that was really inspiring to me.
MH: What are you most looking forward to this season?
PT: I look forward to leading this team to find the best in themselves as individuals and as a collective team. I don't know what that's going to look like or what that outcome is going to produce, but I'm really excited to see where we can go with that. I'm also looking forward to training. Rowing as a sport is more training than racing or competing, so I look forward to helping them find the small wins and build confidence in practice. I'm just trying to take it day by day, get to know the team, and just see where I can be most helpful in supporting their vision for the team.