Williams joins Supreme Court amicus brief supporting use of race in college admissions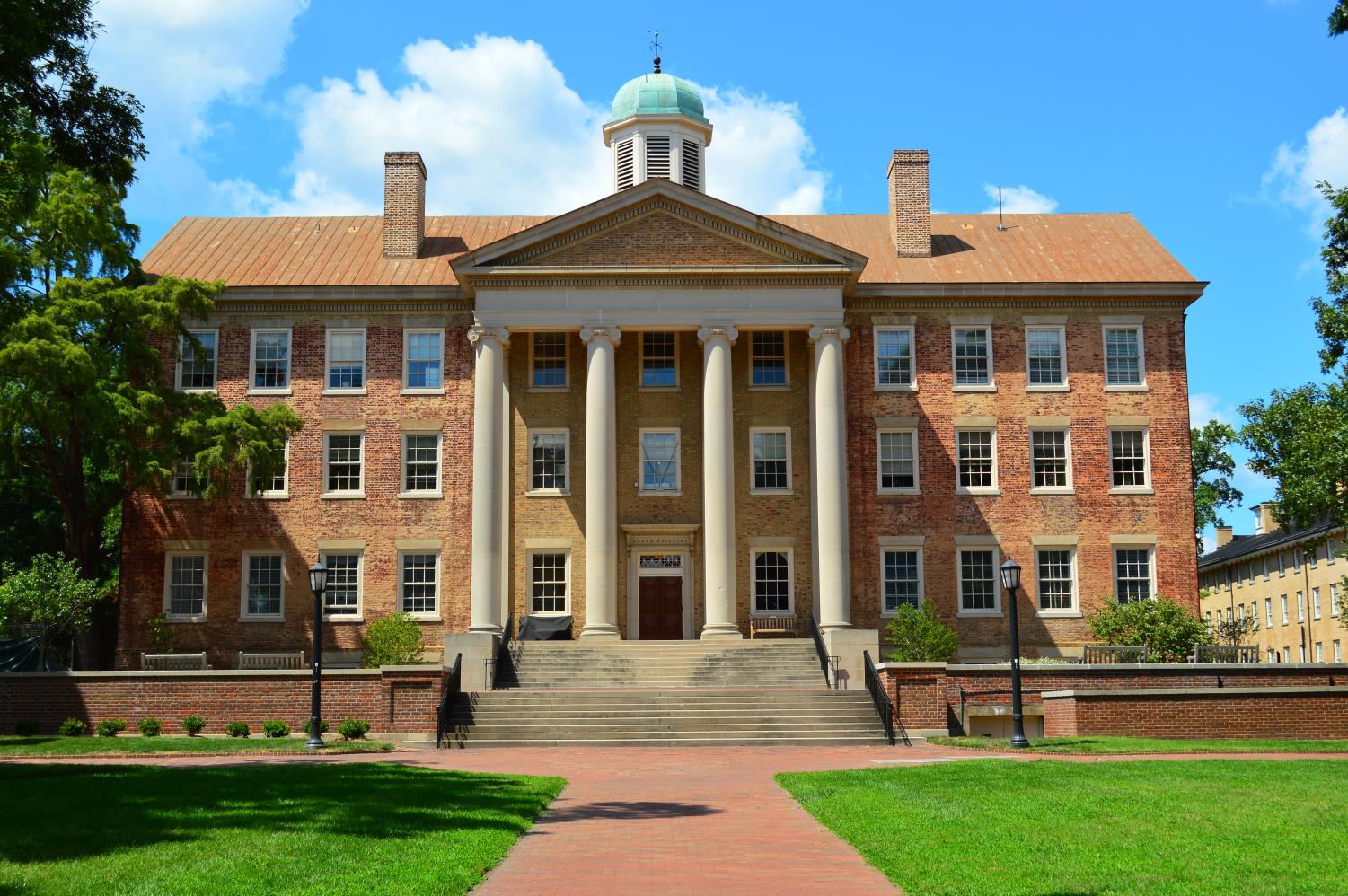 When the Supreme Court hears concurrent cases Students for Fair Admissions v. President and Fellows of Harvard College and Students for Fair Admissions v. University of North Carolina this fall, the respondents will count the College and at least 32 other private, highly selective residential colleges among their supporters. On Aug. 3, these colleges and universities — including all 11 NESCAC schools — submitted an amicus curiae brief in favor of higher education institutions using race as a factor in admissions decisions.
Students for Fair Admissions (SFFA), an organization led by conservative legal strategist Edward Blum, seeks to challenge race-conscious admissions. SFFA's case against Harvard alleges that the university's admissions practices unduly discriminate against Asian Americans and violate Title VI of the Civil Rights Act, which prohibits discrimination based on race, color, or national origin in any program or activity that receives federal funding. The group's case against the University of North Carolina (UNC) similarly argues that UNC's admissions practices violate Title VI and the Fourteenth Amendment's Equal Protection Clause, which mandates equal protection under the law for all persons within U.S. jurisdiction.
The court will reconsider the precedent set by Grutter v. Bollinger, a 2003 landmark case that upheld the constitutionality of admissions offices' narrowly tailored use of race to obtain educational benefits resulting from diverse enrollment. This precedent, according to the brief, is a critical component of Williams' admissions decisions.
In their brief, the respondents argued that Grutter should be upheld. "In the twenty years since Grutter was decided, colleges like Amici have applied it in good faith and successfully," the brief states. "The consideration of race in admissions as part of a holistic, individualized assessment produces multiple tangible benefits, which would otherwise be unattainable for Amici." (Amici curiae, meaning "friends of the court," refers to individuals or organizations that are not party to an action but who volunteer or are invited to advise on a matter before the court.)
All nine Supreme Court justices will hear the UNC case; eight of the nine justices will hear the Harvard case, since Justice Ketanji Brown Jackson, who serves on Harvard's Board of Overseers, has said that she plans to recuse herself.
Numerous other institutions of higher education also separately submitted amicus curiae briefs supporting the respondents. Among these were the remaining schools within the Ivy League, Massachusetts Institute of Technology (MIT), Stanford University, the University of Michigan, Vanderbilt University, and Johns Hopkins University. Georgetown University, Boston College, and over 50 other Catholic colleges and universities also submitted an amicus curiae brief together. 
The brief that Williams signed argues that diversity improves students' problem-solving and critical-thinking skills, as well as their cultural and social awareness, civic engagement, and concern for the public good. "These benefits are shared by all students, regardless of race," it states. "Indeed, diversity benefits not only educational institutions but also society as a whole."
According to Dean of Admissions Liz Creighton '01, although the College has many race-neutral initiatives — such as a partnership with Questbridge and an all-grant financial aid program — Grutter is essential for the College to continue enrolling the broadly diverse student body central to its educational mission. 
The brief, initiated by Amherst College, was completed over the summer, President Maud S. Mandel wrote in an email to the Record. In giving the College's support, Mandel stated that she hopes to preserve Harvard and Williams' freedom to make admissions decisions. 
"In a society where race still matters, our experience shows that such holistic review is the best way to build the dynamic and diverse college community that is critical to our educational mission," she wrote. "That's what we're trying to protect." 
Sunny Hu '24 and Rika Nakato '24, two of the co-Chairs of Asian American Students in Action (AASiA), said the organization supports affirmative action and the College's decision to sign onto the brief. "We insist that colorblindness in college admissions only serves to further privilege white applicants by ignoring and reinforcing the racial inequality in our education system and society," Hu and Nakato wrote in a statement to the Record. 
"Edward Blum claims to advocate on behalf of the Asian American community, when in fact, he has a history of challenging voting rights and diversity in education that suppresses minorities," they continued. "We refuse to be used as a political tool for SFFA's agenda." 
Blum has brought a number of other cases to the Supreme Court, including Shelby County v. Holder, in which the Court narrowly struck down a component of the Voting Rights Act that required special scrutiny of states with a history of voting discrimination.
According to Creighton, it is difficult to predict how the Supreme Court will rule and how that ruling will subsequently affect the College's admissions process. "All we can say — as we explained in the brief — is that any narrowing of schools' discretion to make such decisions based on their educational goals and needs will be deleterious," she said in a statement to the Record. "So, in the months ahead, we'll be focused on continuing to review and refine our admissions policies and practices to ensure they best support the College's mission." 
This article was updated at 9:26 p.m. on Aug. 28 to reflect the fact that the statement on behalf of AASiA was made by both Hu and Nakato; previously, it was attributed to Hu alone.