Faculty votes to scrap swim requirement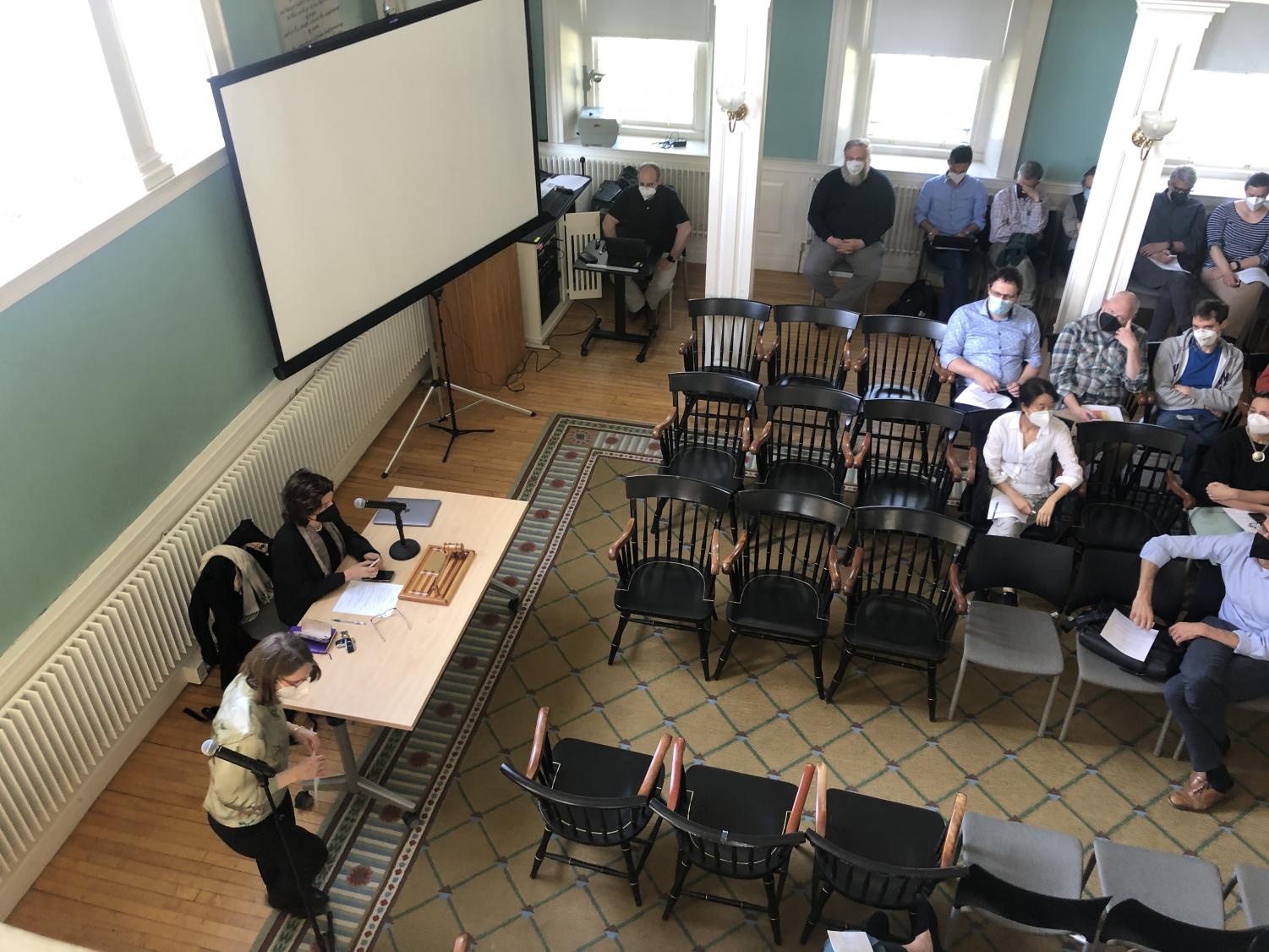 The faculty voted at the May 11 faculty meeting to eliminate the College's swim requirement, which the Committee on Educational Affairs (CEA) has criticized for having a disparate impact on students from underrepresented minority backgrounds and for lacking justification.
After half an hour of spirited debate among the faculty, the CEA's motion to scrap the requirement, effective immediately, passed with 103 voting in favor, 30 not in favor, and 11 abstaining. 
Before this change, students had been required to take a basic swim test during First Days; if they did not take or pass the test, they had to take a beginner swim course as one of their four physical education credits. From fall 2013 to fall 2019, an average of 47 students have taken the beginner swim course each year. Although the origins of the swim requirement are unclear, the College instituted it at least a century ago, according to College Archivist Sylvia Brown.
At the meeting, CEA chair and Professor of Political Science Cathy Johnson reiterated the reasoning for the motion, which she had also explained at the April faculty meeting. She pointed to the disparate racial impact of the requirement as the committee's main concern. The CEA found that from fall 2013 to fall 2019, 81 percent of students in the beginner swim course were domestic students of color, 16 percent were international students, and only 3 percent were white domestic students. Johnson also noted that the College requires no other specific classes and no other life skills.
Before the vote, faculty shared their views on the swim requirement, with a roughly equal number of speakers defending and criticizing it. 
Professor of Computer Science Dan Barowy acknowledged that the swim requirement had a disparate impact on students of color, but he argued that impact alone was not a good reason to scrap the test.
"What matters is whether or not there's a disparate harm," he said. "It's hard for me to see the harm… There is a clear benefit: There is a mathematical fact that learning how to swim lowers your chance of dying a preventable death."
Peter Just, professor of anthropology, stressed that the swim requirement had the potential to save lives not only of students but also of those around them. "I think that value overcomes the discomfort you might encounter," he said.
Speaking in favor of eliminating the requirement, Associate Dean for Institutional Diversity, Equity, and Inclusion Jacqueline Hidalgo said she personally had had a negative experience with her college's swim requirement. Although she knew how to swim, she was uncomfortable with taking the swim test in front of her peers, and so she ended up having to take the course. 
Assistant Professor of Environmental Studies Brittany Meché said she entered the faculty meeting conflicted about the requirement. But despite her own desire to be able to swim, which had initially made her somewhat sympathetic to the requirement, she ultimately sided with the CEA. "Learning to swim, while important, is something you can't force on people," she said.