Fresh Fest's 'Cow' presents a tragic bovine heroine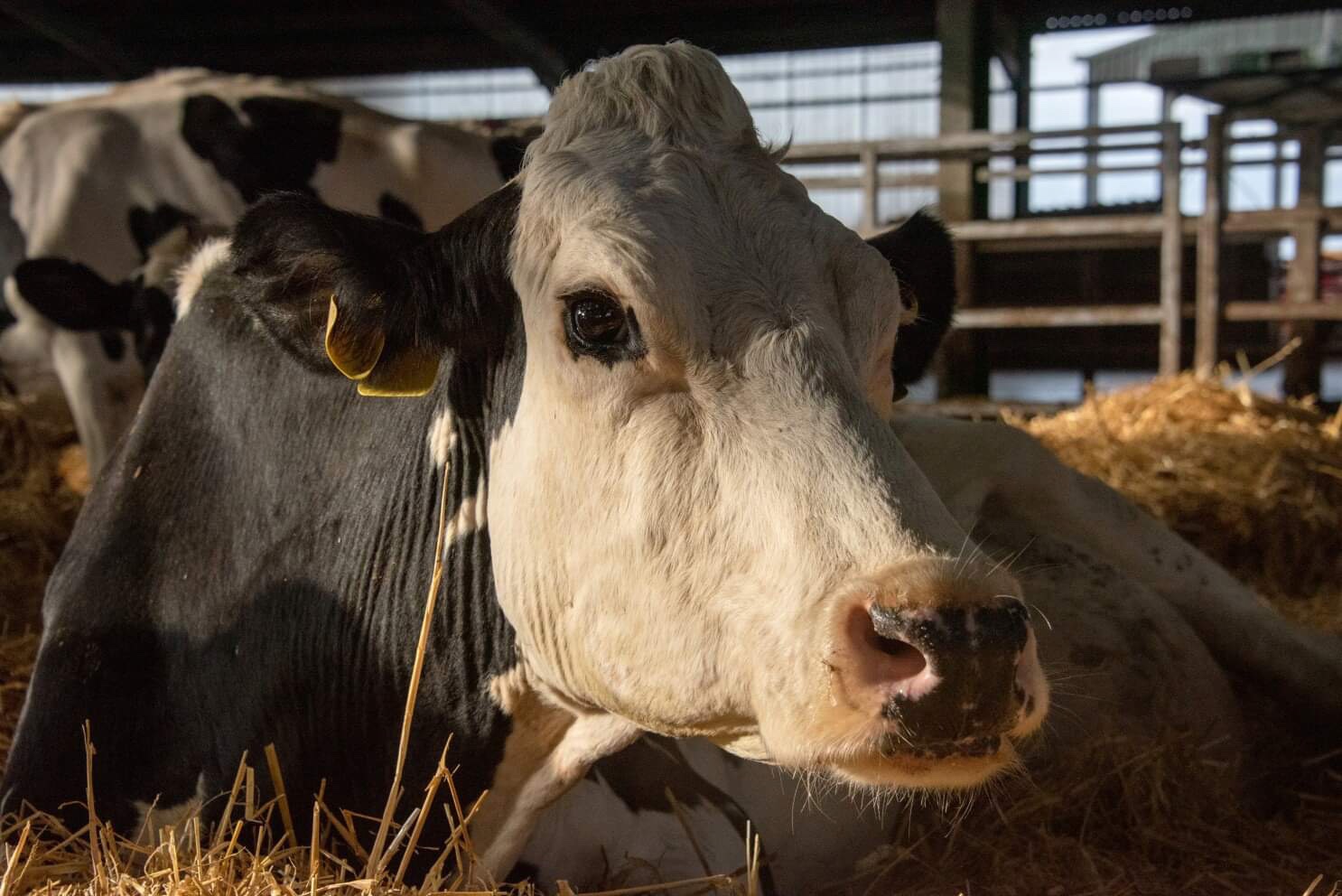 As springtime arrives and the temperature begins to spike, Images Cinema's annual Fresh Fest is in full swing. The festival features an array of eye-opening documentaries and non-fiction dramas showcasing stories of human-environment interaction with messages about how farming and food production impact culture. It also seeks to connect movie-goers with local farm products — like those of Cricket Creek Farm, a small dairy farm located in Williamstown, Cabot Creamery, a Vermont-based co-op, and Wild Oats Market, a co-op market in Williamstown — at the films' receptions.
This year, on the event's 18th anniversary, the joint efforts of Images, the Zilkha Center, and Storey Publishing presented four award-winning films: Cow, directed by Andrea Arnold; Inhabitants: Indigenous Perspectives on Restoring Our World, directed by Anna Palmer and Costa Boutsikaris; Hive, directed by Blerta Basholli; and The Ants and the Grasshopper, directed by Raj Patel and Zak Piper. 
The film festival opened on May 6 with Cow, an A24 documentary exploring the realities of the dairy industry in the United Kingdom. The film focuses on Luma, a milking cow, her calf, and their chaotic, ever-diverging daily lives as means of production. Under the direction of Arnold and the cinematography of Magda Kowalczyk, the cows' lives unfold through cinéma vérité, a filmmaking style that aims to dissolve the barrier between viewer and subject matter by emotionally immersing the viewer in the events of the film. Kowalczyk's framing of shots at eye-level with the cows, maintaining focus on them and leaving their human handlers blurred in the background, expertly achieves the desired emotional impact: the cows result in seeming more human than the farm workers who dictate their ways of life. Regardless of the lack of dialogue or narration, the film seamlessly translates the protagonist's mourning, isolation, longing, and terror through her labored breathing, emotional moos, and close-up shots of her face. 
The film does not shy away from revealing all aspects of the cows' lives in completely transparent and sometimes graphic ways. As audience members, we witness the mother cow's impregnation, two of her births, the dehorning and subsequent removal of her calf, her many hours hooked up to a mechanical milking machine, and her eventual death. The film paints the mother cow as a tragic heroine, and we empathize with the confusion, disorientation, and helplessness she feels at the loss of her calf and the taking of her milk. 
In a number of shots, we see her stare blankly at her surroundings, barely eating the brown dust emptied into her feed bowl. She thrashes her head against her restraints and almost screams out in protest. 
Despite our biological differences, we as audience members still recognize that a mother's pain is universal. This was Arnold's vision. "I kept saying involuntarily during the edit: 'Don't worry Luma, we see you,'" Arnold said in an interview with The Guardian. "I'm not sure any farm animal really feels seen. And I wondered what that meant in terms of her existence." Perhaps for the first time, these cows exist to the audience as more than merely a source of food and drink. 
The cyclical, hypnotizing repetition of the cow's routine and the shocking ending will undoubtedly prompt audiences to reevaluate their understanding of the dairy industry. Even though Arnold did not intend for her film to instigate boycotts, it will encourage audiences to think more critically about their own relationship to animal-based products. Because the film solely focuses on visually establishing an empathetic relationship between the human audience and the bovine heroine without human commentary, it aligns with Arnold's vision of a movie that lets viewers come to their own conclusions. In an interview with Vulture, she said, "I hope I'm leaving it to people to decide for themselves to think about what this might bring up in their minds. I get lots of feedback about people changing their diet or whatever, but I think these things are big discussions, and they're complicated." 
Cow is a film that challenges the idea of humanity and shatters the divide between what makes a human and what makes an animal. "We're not just skin and bones; we are thoughts and feelings and all that, and so are animals," Arnold told Vulture. "That's what I wanted to show."
Cow and Fresh Fest films will run until May 12, 2022.