Behind Images Cinema: How Williamstown's single-screen movie theater curates its film lineup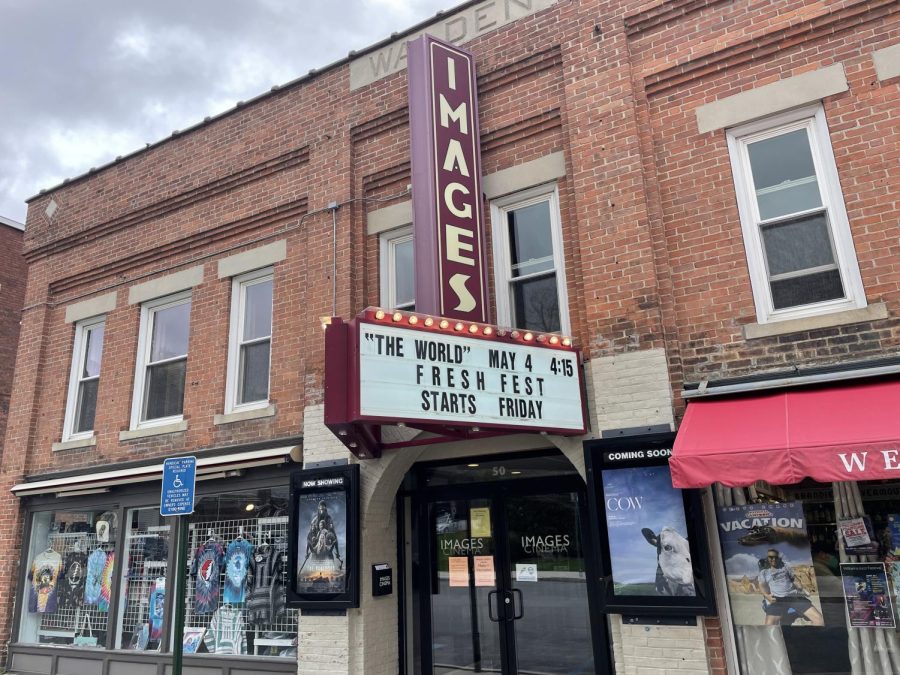 Images Cinema has been in operation for over a century, but the landscape of moviegoing has changed significantly during that time. The independent, single-screen cinema, which opened in 1916, curates its films to match shifting trends in the film industry. 
The curation process for Images' weekly movies begins long before they are screened. Images' Managing Director Janet Curran collaborates with Executive Director Doug Jones as well as a booking agent to bring a careful selection to the community. They find inspiration at film festivals like Sundance Film Festival and Toronto International Film Festival. Curran also said that, if enough people request it, Images will consider a movie that was not otherwise being considered.
"Doug and I go to film festivals and watch movies, and we probably come out of a festival with an idea of something that we want to show," Curran said.  
But the options can be limited at times. Largely due to the pandemic, there have been changes in distributional models, with many films going directly to streaming platforms. "The situation right now is that fewer movies are being released theatrically, so we just have fewer movies to choose from," Curran said. "The ground is really moving underneath our feet these days, so we're just trying to figure out what makes sense for us." 
Though Images successfully screens many independent films, blockbusters can pose more of a challenge because the terms of distribution typically require theaters to screen the film for three to four weeks after opening. "For a multiplex, it totally makes sense. But for a single-screen cinema in a small town, any movie … would not do well for four weeks here," Curran said. "With The Northman, we got [the film on] opening day, and so we're locked into having that for two weeks."
As a result, there are times when Images has been unable to show certain movies despite interest among cinema staff. "I love all kinds of movies," Curran said. "Part of me was mad that we couldn't show Eternals, because it was this big, giant superhero movie directed by an Asian woman. But we just very rarely show movies like that," she said, referring to blockbuster superhero films.
In addition, viewership is affected by shifts in the town's demographics over the summer and on breaks, when most students spend time away from the College. "When Us came out, I know we were really sad that the College was not in session at the time," Curran said. "I think the movie did well in general, but it didn't do great here because we didn't have any of the young people who were, I think, primarily the ones going to see this movie." Us was released during the College's spring break in 2019.
Curran said that much of the curation process is guesswork. "It's calculated risk because it could be the best movie in the world, and it just doesn't land with audiences," she said. "There have been situations where a movie is doing great everywhere else, but for whatever reason, it's not landing with this community." 
When deciding what films to bring to Images, both Jones and Curran also value diversity. The films recently screened by Images, such as CODA and Everything Everywhere All at Once, have included representations of disability, queerness, women, and people of color. 
"Representation is really important to me, and it can be challenging because sometimes, what the [film] industry is giving us kind of falls short of what I want," Curran said. "But there really has been a big shift in the kinds of movies and TV shows that are getting produced these days. So it really does feel like we're able to show a lot more things that are just more inclusive and more representative of the world that we live in." 
For Curran, the growing wealth of representation in media also takes on a personal meaning. "I'm 42, and I feel like I've only really started to recognize the harm that's been done to me, just not seeing people who look like me in the media that I consume," she said. "I think actually starting to see movies where there are Korean women or Asian women represented and their stories are being told, and the emotional impact that has on me … I wasn't really aware of [that] until I started to see more and better representation in the last five years or so."
Curran also expressed that the importance of promoting representation can feel heightened because Images only has one screen. Curating films for a single-screen cinema can be complicated — but Curran is passionate about the process and how it reflects on Images' values of serving the community. 
"I just love that you can watch a movie and not necessarily expect that it's going to floor you or bring up unresolved emotions or make you feel connected to a different part of yourself," Curran said. "I think there are so many more considerations to a film than the excellence of its craft."