College achieves STARS gold rating in sustainability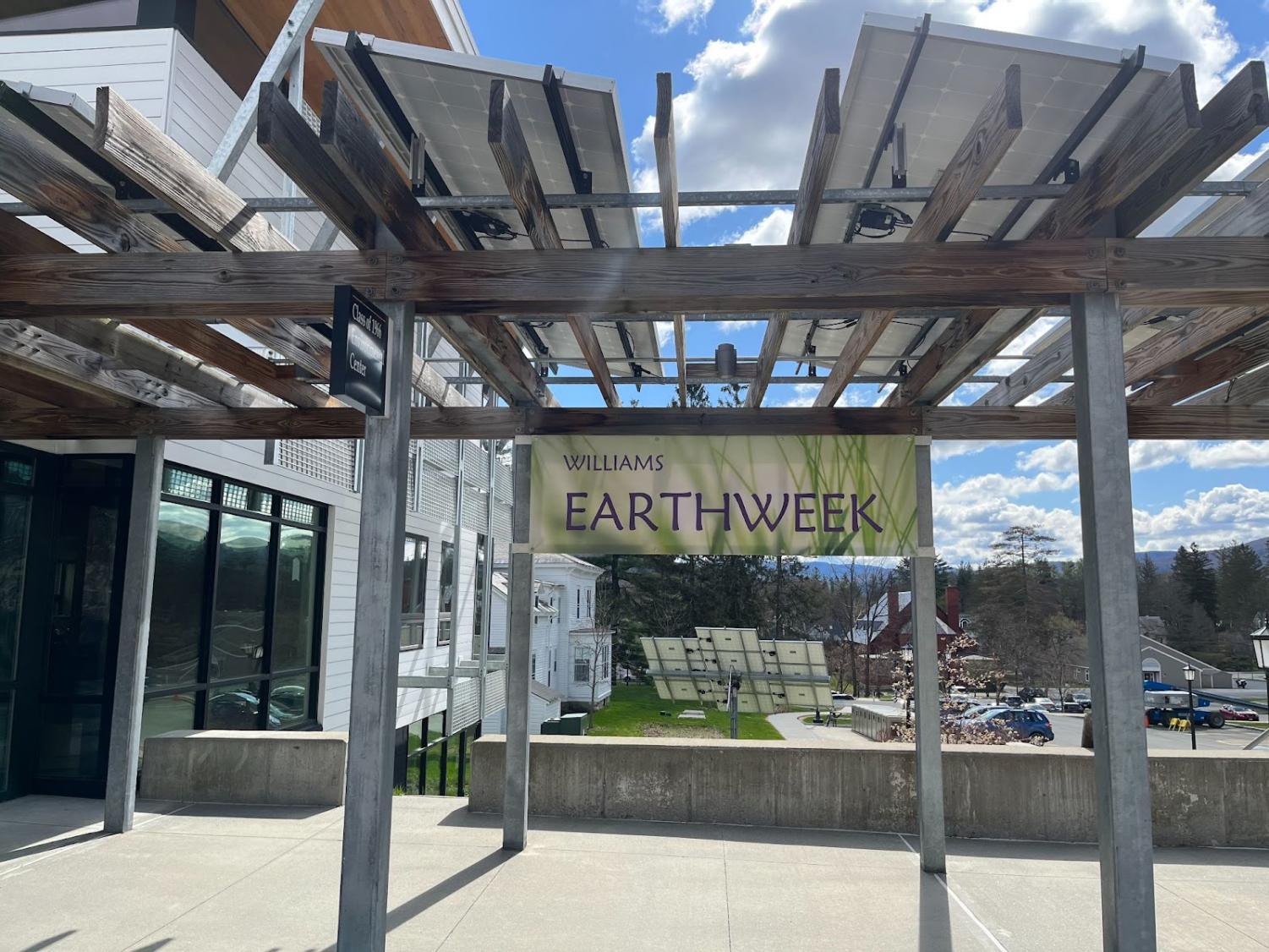 The College has earned a gold rating — the second-highest possible rating — from The Sustainability Tracking, Assessment & Rating System (STARS).
Operated by The Association for the Advancement of Sustainability in Higher Education (AASHE), STARS is a self-reporting framework for colleges to measure the environmental sustainability of their campuses based on metrics in five sections: academics, engagement, operations, planning and administration, and innovation and leadership, each with several subsections. Colleges collect information in each category, submit their data to STARS, and receive points — the total of which corresponds to a certain ranking — for each subsection.
"STARS gold reflects a sustained and growing investment in sustainability on campus, including academics and the curriculum, but also in many of our operational practices," Director of the Zilkha Center Tanja Srebotnjak, who helped prepare the College's 2022 report, said.
The College's first three reports to STARS, which were submitted in 2011, 2016, and 2019, all received silver ratings. It submitted a report again in March of 2022 and received a gold rating, and plans to resubmit every three years to avoid expiration.
At the College, the STARS process is coordinated by the Zilkha Center, led by Srebotnjak, Zilkha Center Associate Director Mike Evans, Zilkha Center Sustainability Coordinator Christine Seibert, and Zilkha Center STARS Intern Brodie Leo '25.
"First and foremost, participating in STARS holds the College accountable in their sustainability goals as outlined in the College's Strategic Plan," Leo said. "The College's past reports are accessible on the STARS website at any time to anyone with an Internet connection. You can compare our progress over time … to determine whether or not the College is meeting goals."
Leo sees STARS as an opportunity for students to hold the administration accountable. "I wish people knew more about it," he said. "It's a way to see if the College is doing what it says it's going to do, and for us to see where to design new policies to address the College's sustainability shortcomings," he said.
Srebotnjak also expressed that it is a chance to oversee the College's sustainability work. "STARS is an opportunity to do a self check," she said. "It provides a pretty comprehensive database to take a look at what we have done, how far we've come along, and where there might be opportunities for future growth and improvement."
Seibert added that STARS allows the Zilkha Center to reflect on its work and identify areas of potential improvement. "If there are things that we aren't doing, they give suggestions so we can see if there are things that are worth adding, to see if they would provide value to sustainability on campus."
Subsections of coordination and planning, air and climate, building, energy, and research were the areas where the College most improved from 2019.
"One area where we've clearly seen progress is on our climate action front," Srebotnjak said. "On the energy section of the assessment we are now capturing the majority of points that are available, and that reflects the continued investment in solar energy on campus and other energy efficiency measures, which is everything that goes into removing or lowering our carbon intensity." Of the 10 possible points in the energy section, the College received 6.93 points in 2022, almost double the 4.36 points earned in 2019.
"We're also working closely with Dining [Services] to measure the carbon emissions of our food through the Cool Food Pledge," Seibert added, referring to a global initiative managed by the World Resources Institute to reduce greenhouse gas emissions by helping institutions offer more plants on their menus. "That's something that overlaps between both reducing greenhouse gas emissions overall and also improving our food sourcing by reducing the carbon impact of our food."
"[Environmental education] is something that STARS recognizes quite strongly … and we do see room for future growth there," Srebotnjak said. Of the 40 possible points in the curriculum subsection, the College received 23.5 points in 2022, an increase from the 17.94 points earned in 2019.
"We are, first and foremost, an educational institution, so we want to prepare the next generation of graduates who enter the professional world [with] a robust foundational understanding of the pressing environmental problems of our times and a sense of what the solutions are," Srebotnjak said, pointing to the Zilkha Center's initiatives like working with professors to build environmental and climate literacy into their curricula and providing learning opportunities outside of the classroom.
Looking forward, Srebotnjak said that there is still a lot of sustainability work to be done at the College, both in energy and other areas. "I hope we will continue to make the kind of progress that we've been making … to achieve at least an 80 percent reduction in our emissions from on-campus fossil fuel combustion and purchased electricity by 2035 compared with 1990/1991" Srebotnjak said, pointing to one of the goals of College's 2021 sustainability report. "That will require pretty massive investments in infrastructure upgrades and a coordinated strategy to wean ourselves off of the majority of natural gas use on campus and replace that with more renewable and low carbon sources of energy."
Overall, Srebotnjak and Seibert expressed gratitude to the entire campus community for its work in making the needed changes to improve sustainability on campus, and for acknowledging the work that still needs to be done.
"Sustainability work is happening in every corner of the campus and at every level," Srebotnjak said. "[We all have] organizational roles and responsibilities, and individual roles and responsibilities. It's not an either-or — it's both."
A previous version of the article incorrectly stated that the College is making progress to achieve at least an 80 percent reduction in our electricity-related emissions by 2035. The College is working on an 80 percent reduction in our emissions from on-campus fossil fuel combustion and purchased electricity by 2035 compared with 1990/1991.