The Artist Otherwise Known As: Olivia Graceffa '22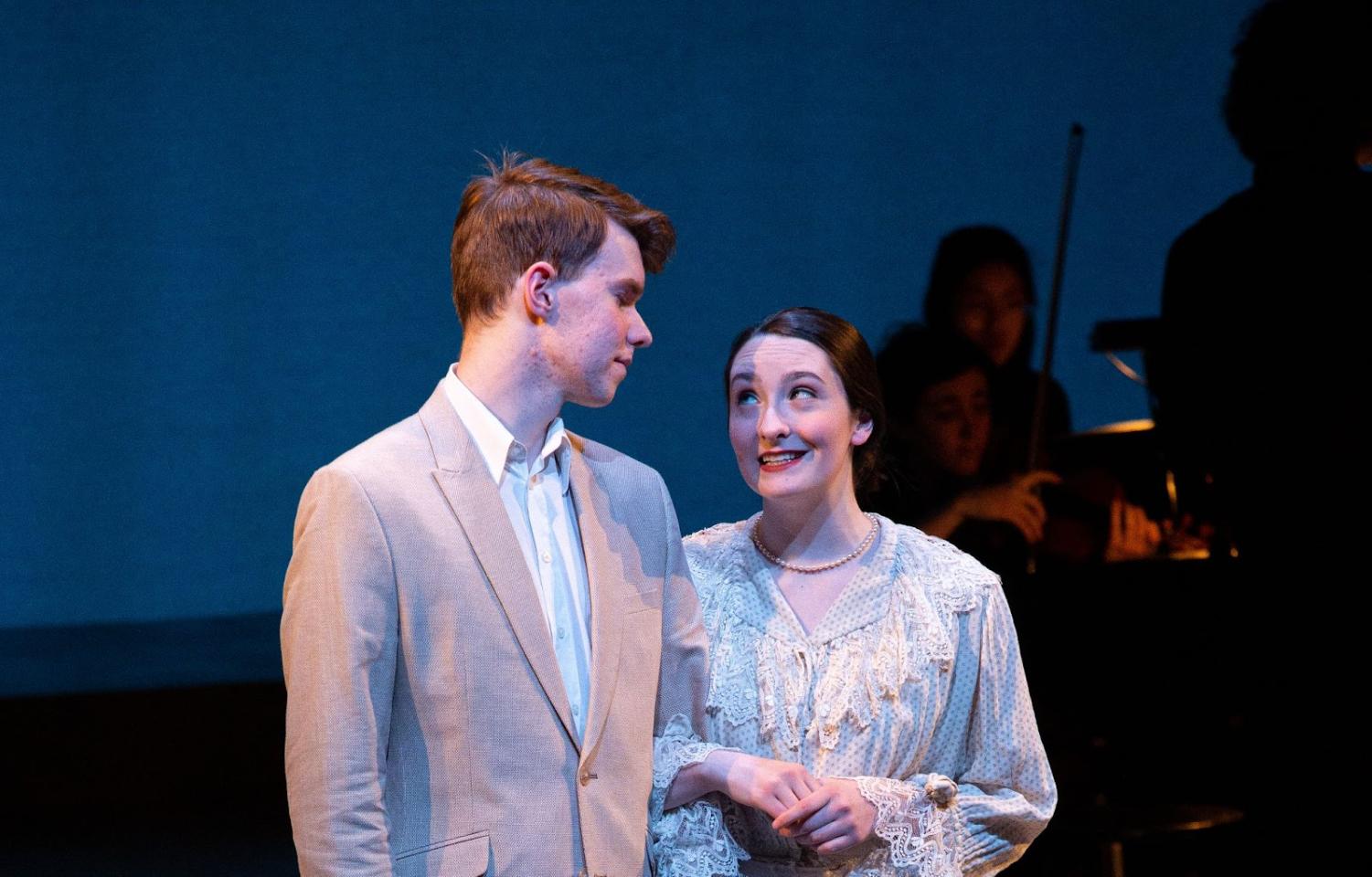 Before deciding to combine her scientific and artistic sides, Olivia Graceffa '22 had to choose between pursuing a Bachelor of Fine Arts degree in theatre at Boston Conservatory or coming to the College. "I ultimately chose to come to Williams because I couldn't see myself giving up theatre, and I couldn't see myself giving up science," she said. "For a long time, I kept it in my head that I had to choose at a certain point — that I couldn't do both."
Since her arrival at the College, Graceffa has managed to participate in an impressive combination of STEM and arts endeavors as a chemistry and theatre double major. While studying how to analyze, make, and detect vesicles for her chemistry senior thesis at the College, Graceffa performed in the Opera Workshop's production of La Bohème and the In the Room workshop series this spring. This summer she will travel to Sicily, Italy, to reprise her role as Mimi in La Bohème with the Mediterranean Opera Studio and Festival. After she returns from Italy, she will begin working at Clarion Healthcare, a life sciences consulting firm before going to medical school.
Graceffa is especially excited to reprise her role because La Bohème was her favorite production that she has performed in at the College. "It was such a tremendous opportunity to work alongside people who were so incredibly dedicated and talented and fully committed to putting up this huge show in such a short window [of time]," she said. 
She added that the Opera Workshop allowed her to examine and experiment with her vocal technique alongside her fellow cast members. "While we were putting up the production, not only were we worried about the characters, the blocking, and the logistics of putting up a show of that size, we also were really focused on and invested in the technique itself," Graceffa said. "We really got to this place where we could focus on the technical aspects of singing and treat it like the craft that it is, and not just a tool to be used in the opera, so to speak." 
While she practiced her vocal technique, Graceffa said she was able to reconnect with her audiences after the pandemic in the Opera Workshop's large-scale production. "Being a performer and being an artist is about communicating with other people and being on stage — having those interactions with an audience," she said. "As a theatre major, I talk a lot about what it actually means for something to be performed. I think oftentimes … there has to be a spectator — an observer. There has to be an audience." 
In addition to her performance experience, Graceffa has taken many STEM classes. She said one of her favorite classes at the College was Biophysical Chemistry because it enabled her to practice independent problem solving and analysis. "I never before had felt as though I had ownership or authority over the work that I was doing in a class in that way before," she said. 
She mentioned that she was able to apply her independent problem solving skills while conducting research for her thesis. "I was so excited and so thrilled to be able to go into the lab every day and solve a different problem," she said. "Just the ability to fail and try again and fail and try again — having that troubleshooting experience was really fun for me," she said. 
Graceffa also discussed how she incorporates aspects of scientific experimentation into her performance. "I really like the idea of coming to the arts from the perspective of a scientist," she said. "In a masterclass or voice lesson, there's always a level of treating my experience like an experiment. You're always trying new things, new sensations, new techniques, and you're seeing what works — what is getting you closest to the ideal sound."
Because singing involves using body parts that the singer cannot see, Graceffa noted how perfecting technique involves a lot of experimentation. "When you're playing piano, you can watch your instructor to learn a certain technique," she said. "But with the voice when your voice instructor says, 'OK, you need to raise your soft palate or lower your larynx, they can't show you how to do that. So they end up using really ephemeral, non-literal language to try to communicate to you what the technique is that you should be doing. This experimentation feels as though it exercises my muscles as a scientist."
She further spoke to how she draws from her knowledge of singing and performance in her scientific studies. "I think that something that draws me to both areas is working at the intersection of performance and medicine — performance and anatomy," she said. "I'm really interested in embodied practice, and how we can use the body as a tool to tell stories. The body is an instrument. You might tell a story with a piano or with a violin, and I think the body is also a really great medium for that."
After graduating, Graceffa said she wants to work in the healthcare industry and hopes to apply her knowledge of performance and her classical voice training to the medical field. "I want to be able to work with performers and singers, specifically developing healthy techniques and practices for performing artists," she said. "I would love to be a part of research on the voice, specifically for singers and healthy singing and how that can be tied into the field of health care."
When reflecting on her time at the College, Graceffa said one of the most essential parts of her experience was the deep bonds she formed with the performing arts community. "I feel very lucky to be able to spend my time with some incredibly talented and brilliant performers," she said. "I think what I'll take with me is the amazing connections I've made here." 
Another important memory she will take of the College is how it enabled her to combine her scientific and artistic passions. "It's okay to sort of exist in an in-between space," she said. "I think Williams really appreciates and nurtures [that] in students, so I feel lucky to have been in this place. My advice to people who are on [a similar] path is don't ever let anyone tell you what you have to choose and what you can and can't be."