Former driver sues College for wrongful termination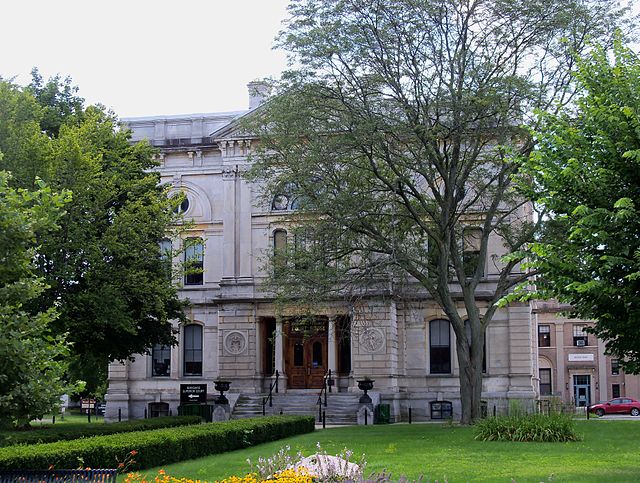 Vincenzo Alcaro, a former College driver who was fired in 2019, initiated a lawsuit in October 2020 against the College alleging that the College wrongfully terminated his employment as retaliation for his claim for workers' compensation. On April 13, Berkshire County Superior Court Justice Edward J. McDonough Jr. issued an order denying the College's motion for summary judgment. The College's motion claimed that Alcaro had not provided sufficient evidence indicating that he was fired in retaliation for filing a workers' compensation claim. By not granting the motion, McDonough indicated that the key facts of the case were still in dispute and that a reasonable juror could decide in favor of either party.
Alcaro had worked for the College as an independent contractor since 2014 before becoming a temporary employee, along with other drivers, on the College's "Drivers for Hire" list in September 2019. Alcaro's original complaint against the College alleges that the College fired him on Nov. 7, 2019, in response to his workers' compensation claim for a leg injury he sustained after he struck a black bear while driving employees of the College on Oct. 13, 2019. No one else in the vehicle was injured. In the lawsuit, Alcaro claims that he was fired approximately a week after he complained about the slow pace of the workers' compensation claim process to an employee of the College's Human Resources Department. Alcaro is seeking for his employment to be reinstated, along with lost wages and attorney's fees.
The College denies that Alcaro was fired because of his accident or workers' compensation claim. Instead, it alleges that Alcaro was let go because he offered to drive a College employee in his personal car for direct payment on Nov. 4, 2019. The College claims that drivers giving rides to College employees in personal vehicles is against its policy for Drivers for Hire and that Alcaro was attempting to violate this policy.
According to the College, in the Nov. 4 incident, Alcaro offered to drive the College employee in his personal vehicle because the only available College car was a twelve-seater van, which the employee who requested the ride thought would be excessive for a one-person trip. The College further claims that Alcaro was fired because he became verbally aggressive towards this College employee when they informed him that they would be seeking a ride from a non-College driver, alleging that he called the employee six times in one afternoon and left harassing voicemails.
In court, the College provided a voicemail from Alcaro to the employee as evidence for its claim that he had harassed the employee. However, in McDonough's April 13 denial of the College's motion for summary judgment, he wrote that his personal view of the voicemail was that it was not "the least bit threatening, or offensive or even unprofessional. My assessment is entirely to the contrary. The plaintiff [Alcaro] speaks professionally to [the employee] throughout the message." McDonough later quotes Alcaro as saying, "I'd appreciate it very much if you'd provide me with an explanation as to why you would hire an outside [driver] service when we are all employees of Williams College."
"In my view, a jury listening to this recording may well reach the same conclusions [as I did]," McDonough wrote. "If so, it will be open to the jury to find that the stated reason for the termination — this very voice message — is entirely pretextual."
Alcaro also denies that his offer to give the employee a ride was even a violation of College policy. He claims that the College is misrepresenting the policy in question. The policy, which was enacted on Oct. 15, 2019, states that employees "will no longer be reimbursed by the College" for their travel if the driver they hire is using a personal vehicle. Alcaro argues that this policy does not explicitly disallow drivers from driving College employees using a personal vehicle in exchange for direct payment.
The College and its outside counsel, Gregory A. Manousos and Brendan T. Sweeney of Morgan, Brown & Joy declined to comment. Alcaro's lawyer, Jeremiah Pollard of Hannon Lerner P.C., also declined to comment on the case. The final pretrial conference is set for June 15.