College tightens masking requirements as COVID cases increase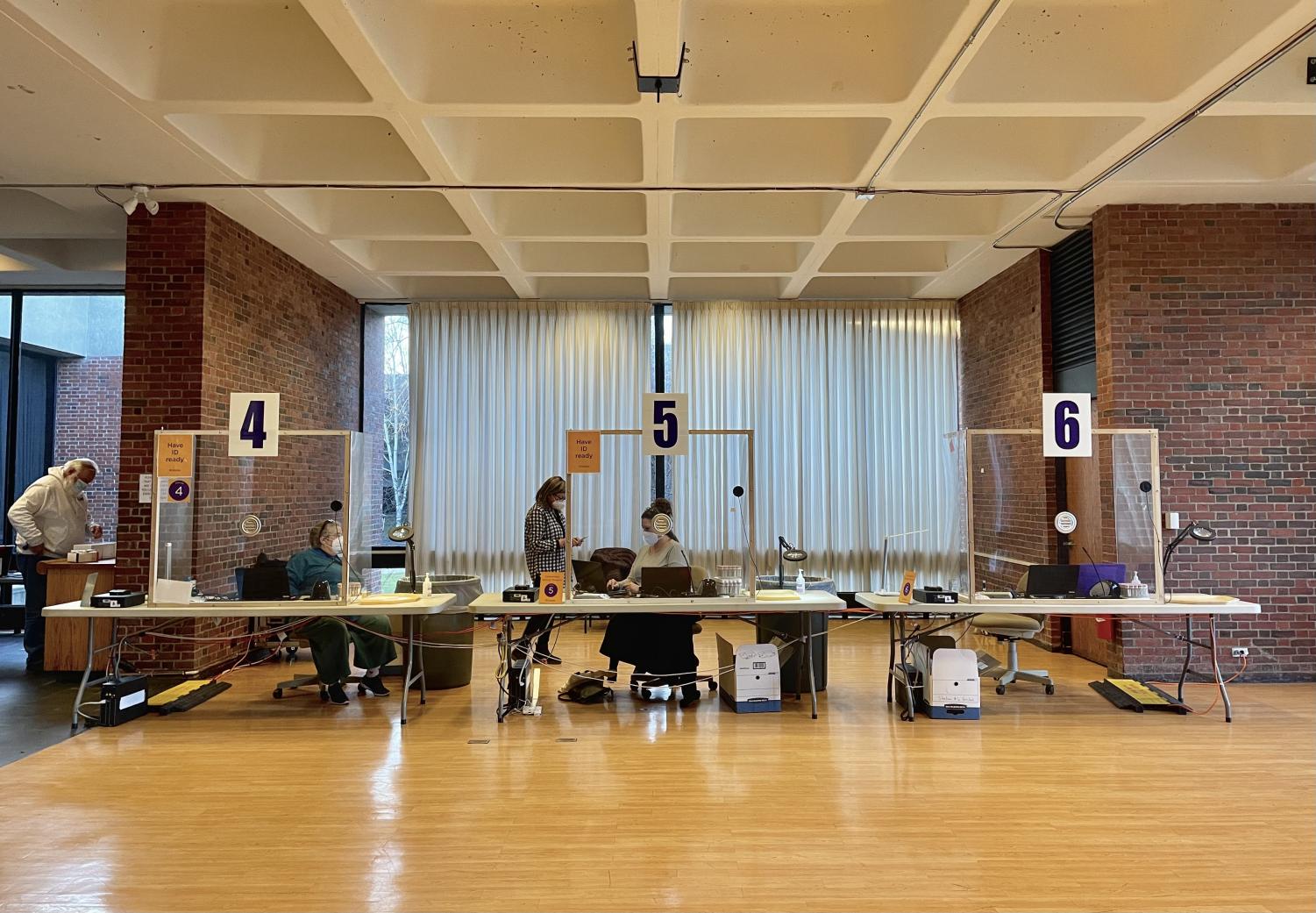 Masking is once again required in classes, libraries, academic buildings, and indoor athletics facilities, Chief Communications Officer Jim Reische wrote in an all-campus email this afternoon. However, community members can still unmask when eating in dining halls and while in residence halls.
Students were allowed to unmask in academic buildings and indoor athletics facilities starting on Feb. 28 and in libraries starting March 21. The College gave professors the authority to decide on masking rules in their classes on Tuesday.
This news follows the College's COVID-19 dashboard logging 40 cases in the past seven days, with 35 cases reported since Tuesday. 17 additional cases, from tests taken on Thursday, as well as a number of antigen test positives that are waiting for PCR confirmation, will be added to the dashboard soon, Reische wrote.
This increase in on-campus cases comes as the highly transmissible BA.2 Omicron subvariant has grown to account for 86 percent of cases in the United States. Case counts are also rising in Berkshire County and the Northeast region.
Beyond indoor dining and in residence halls, masks are not required while outdoors, for faculty while teaching, for guest speakers if they stay a safe distance from the audience, or while varsity or club sports practice and compete.
Reische wrote that the measures are temporary and the College hopes to lift them soon, but that the College may need to tighten the restrictions if cases do not decline. "With some shared effort, Williams can get back to the kind of spring we were on track to enjoy until recently," he wrote. "That would be the kind of news I'd be happy to share. Thank you for doing your part to get us there."