Nick Alcock '25, Olivia Dabinett '25, Kevin Pepin '25 launch The Relatableish Podcast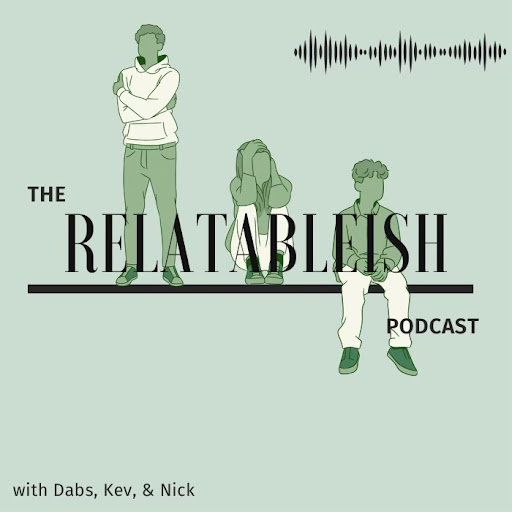 In late February, Olivia Dabinett '25 posed a question to her friends via Snapchat, asking, "Yo, anyone want to start a podcast?" Inspired by a conversation with fellow first-year Kevin Pepin '25 and his own desire to start a podcast, Nick Alcock '25 eagerly replied, and the trio found themselves in a recording studio in Sawyer less than a week later. 
The Relatableish Podcast, as the name suggests, explores all things relatable to their intended audience. "We want it to be relatable whether it's to college students or people that have been through college or young people in general," Pepin explained.
The first episode begins with a thorough discussion about coed bathrooms and continues to topics like the horror of Wordle spoilers and the intimidatingly high percentage of Eph alums that marry each other.
The hosts say that they are still finding their footing as they get more comfortable with the microphone and receive feedback from listeners. The most common critique from friends, both at school and at home, involved a lack of context for the hosts and the College. In response to these critiques, when recording episode two, aptly titled "Who We Are," the trio gave proper introductions and made sure to provide the context of Williams-specific names for listeners outside of the Purple Bubble. 
Some of these listeners live thousands of miles away from the Berkshires. Within the first two weeks of its debut, The Relatableish Podcast ranked #12 in Apple Podcast's Entertainment News Ireland charts. Likewise, the show ranked #247 in the United Kingdom under the same category. In their first week, the show ranked #211 in the United States. Alcock expressed how the ranking has motivated the hosts. "It started off as something we were going to do for fun. Now, we're seeing a lot of people texting us," he said. 
"Validation!" Dabinett interjected.
Alcock laughed and continued, "It's healthy to have ambitious goals, but it did not start off that way. I think [with] garnering responses, it can be something we want to make bigger." 
At the time of this article's publication, The Relatableish Podcast has released four episodes and most recently welcomed their first-ever guest host. According to Dabinett, the trio has already found a rhythm, which she credits to their fondness for each other. "The more episodes we do, the more we develop a chemistry between the three of us," she said.
As they grow in popularity and look toward the future, the hosts are not focused on ratings or making international charts but still appreciate the positive response. "We still don't know what it is yet, so we don't want to put any limits on it," Pepin said.
Alcock agreed and added, "We'll follow the wave, but if the response dies down, we're still going to do it [through] our senior year."
"It's fun!" Pepin said. 
While friendly with each other before, the trio did not bond until they discovered a common interest in podcasting. After their Snapchat correspondence, the hopeful hosts hopped on a FaceTime call and decided to turn their ideas into a reality. They learned that the second floor of Sawyer Library provides recording resources and met with Patrick Gray, the Events, Classroom, and Studio Support Specialist of Media Services. 
The Relatableish team expressed gratitude for the work Gray has done to support them. "He is incredible. We're lucky that we have that resource here," Dabinett said.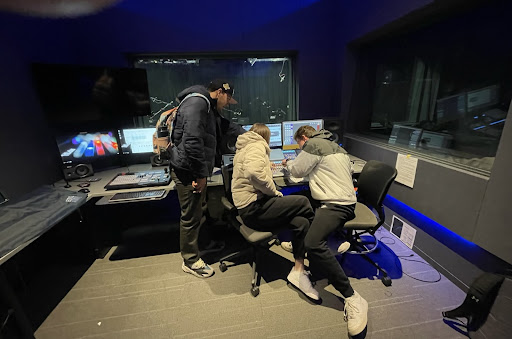 In planning for their first episode, "The Pilot," the trio planned short meetings to brainstorm conversation topics for their yet-to-be-named show. "It was really informal," Dabinett said. "Nothing was a sit-down meeting. It was an idea that snowballed and ended up working out." 
Despite its newfound success, the hosts say that The Relatableish Podcast, at its core, is about three friends hanging out, having fun, and talking about all things relatable. "Even if it's not the new TED talk, it doesn't mean it's something we're going to stop doing," Dabinett said. "It's something that we do because we enjoy it. At the end of the day, I think that's the most important thing."