Ephs on the road: Men's basketball at the Sweet 16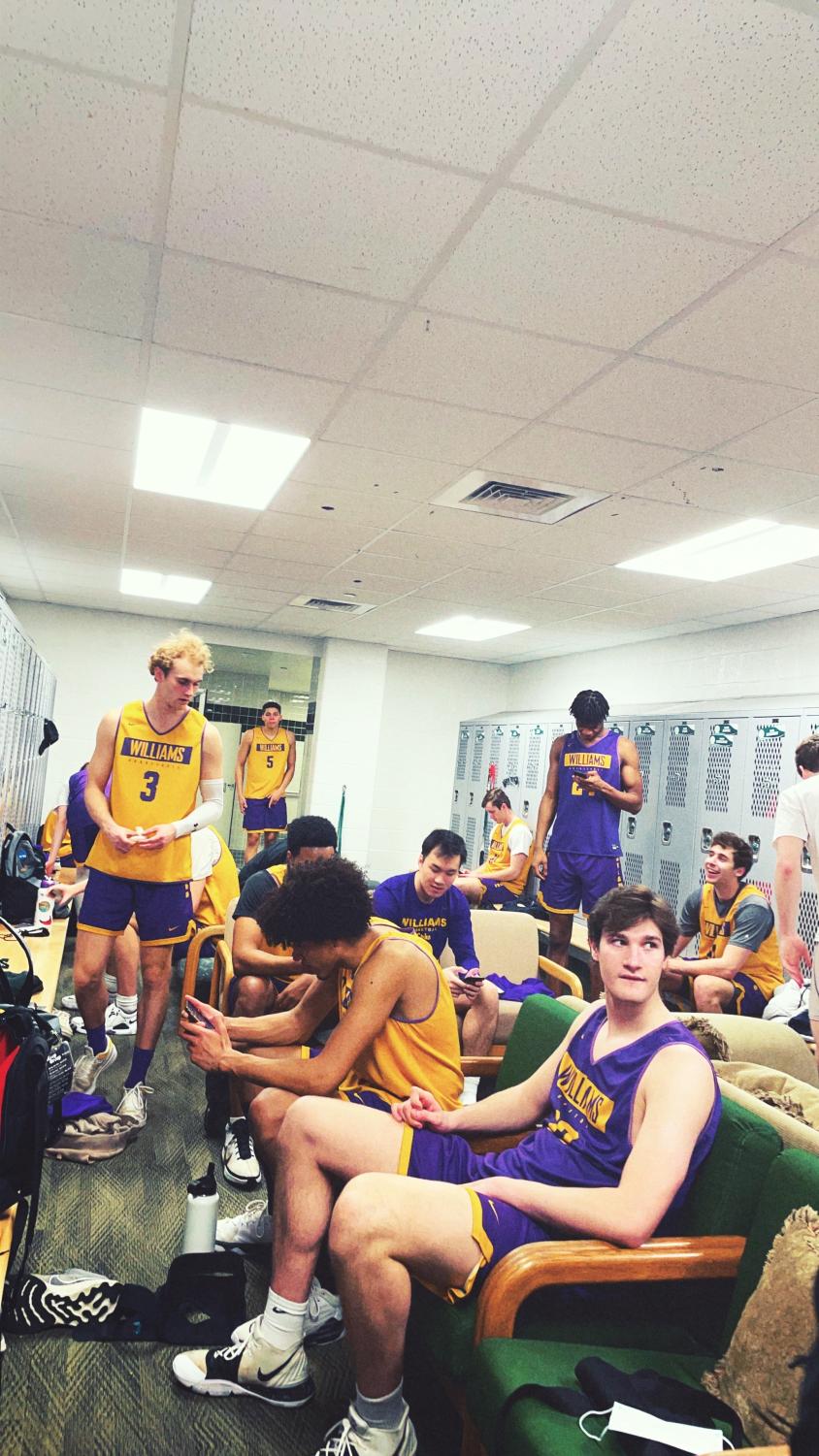 The guys waiting for our official practice to start the day before our Sweet 16 matchup against Wabash College. We were given only 90 minutes to warm up and couldn't even touch the balls until an official started the clock for us or we would have been disqualified. This photo captures our team dynamic well — some guys chatting and laughing, some guys chilling.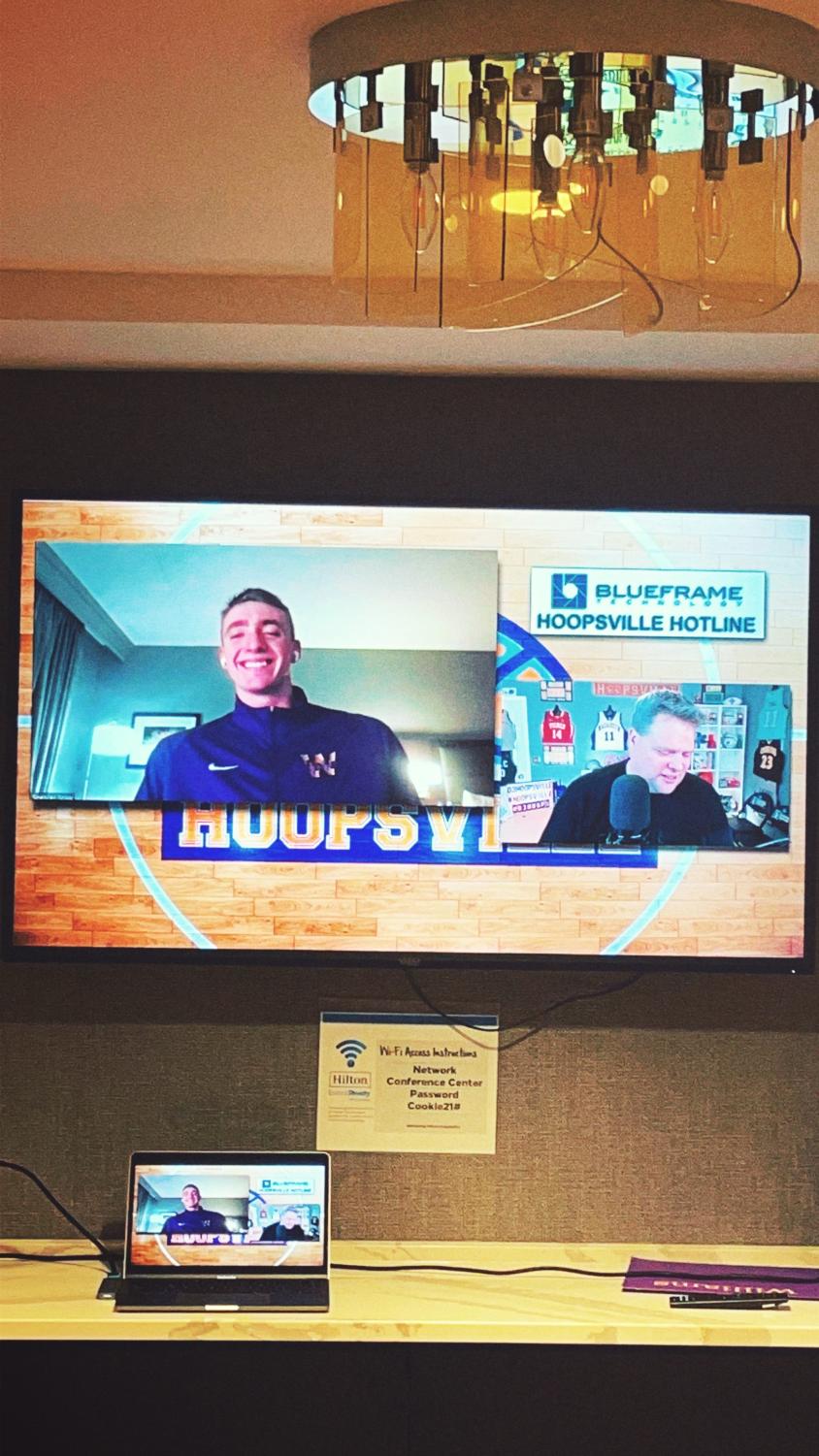 One of our juniors, Spencer Spivy '22.5, had the opportunity to be interviewed the night before our game on a podcast called "Hoopsville," which gives a weekly update on everything happening in Div. III hoops around the country. It was really cool to see one of our guys on the show, and we all tuned in to watch it live. Spencer is a very intelligent guy with a great sense of humor, so even better that it was him — he asked our team group chat beforehand for a strange word that he should throw in… He chose "tentacles."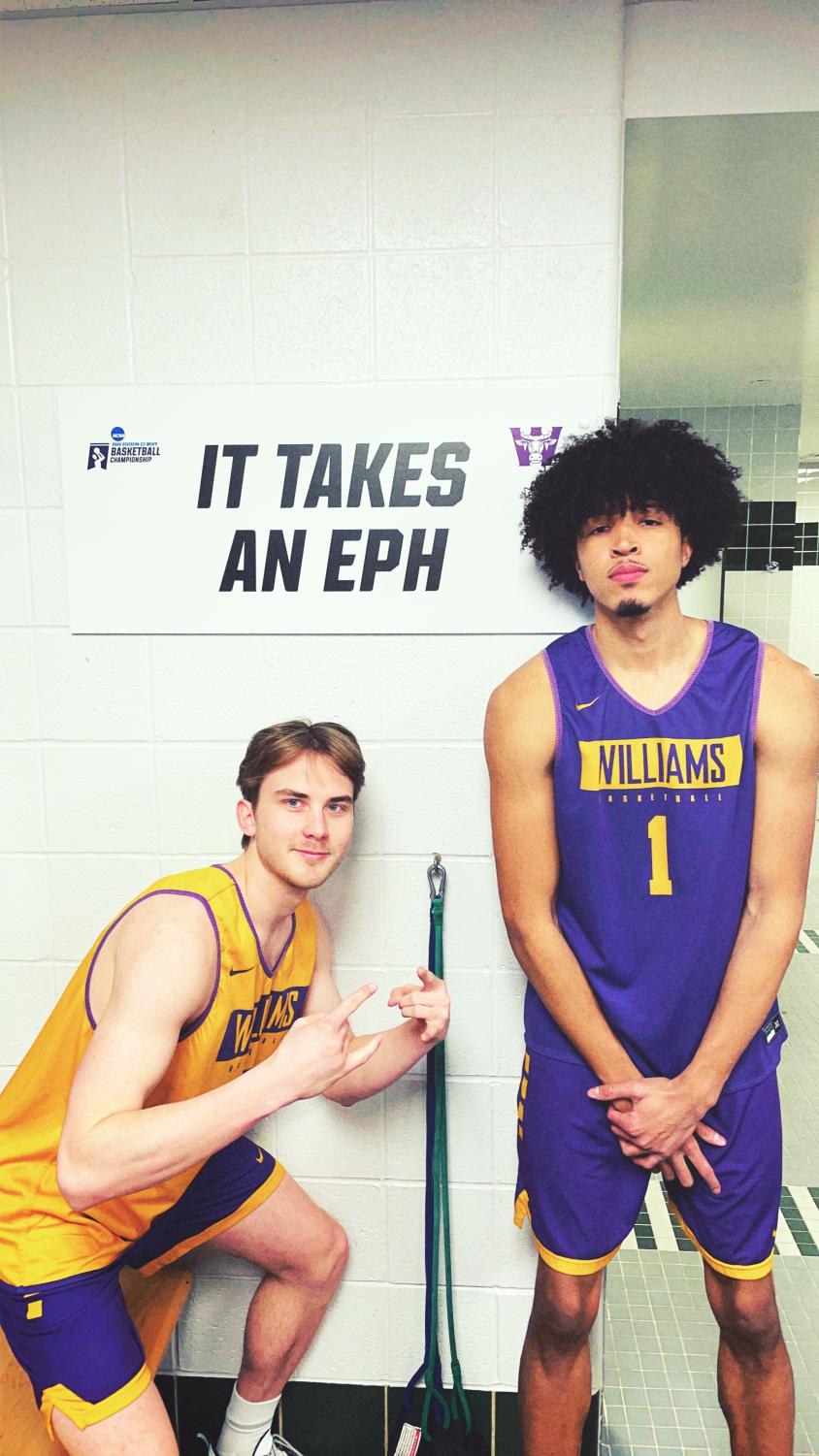 This photo was taken right before our gameday shootaround — we came into the locker room and this sign had been put up. I told my teammates Ryan Moon '22.5 (left) and Alex Stoddard '23.5 (right) to pose in front of it so I could get a cool flick of them. The picture is equally cool as it is goofy, especially because I'm not really sure how they came up with that slogan for the sign. One of my teammates brought it home anyway.