Ephs earn 6-3 victory over Tufts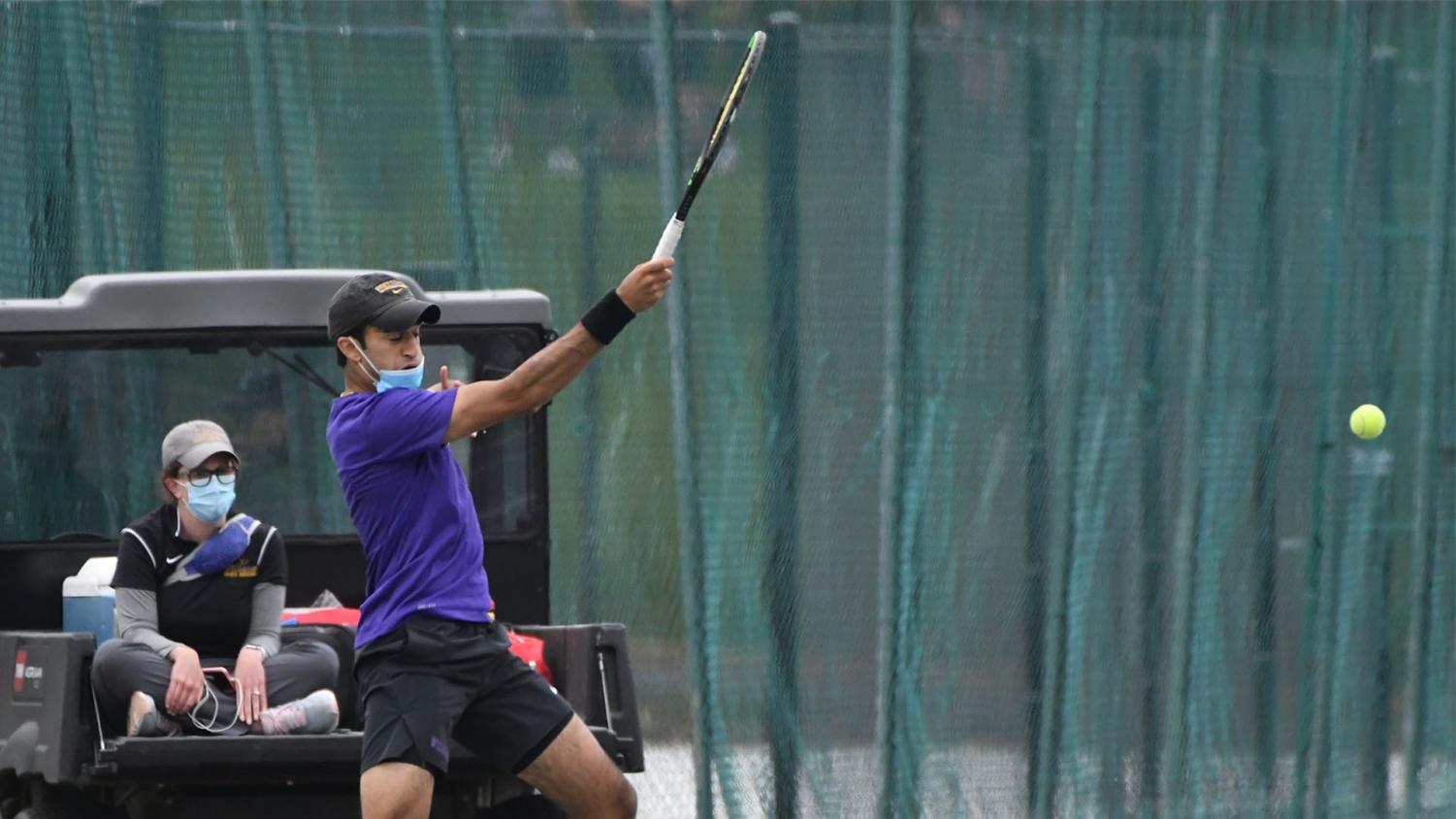 It was just past 10 p.m. on Sunday when Matt Kandel '24.5 clinched the match over Tufts to conclude a dual match marathon. The Tufts Jumbos, fresh off a win over Middlebury on Saturday, battled well against the Ephs, but crucial three-set victories made all the difference for the Ephs.
The doubles tie was locked at 1 a piece until Karan Amin '23, partnered alongside Shawn Berdia '25, served out the match at #2 doubles to secure an 8-6 victory. In the first batch of singles matches, Chase Cohen '23 and Michael Medvedev '22 extended their matches to three sets. Cohen, finding his rhythm as the match progressed, was dominant in the final set, winning 4-6, 6-3, and 6-0. Medvedev fought throughout his final set but fell just short of the finish line. Amin fell in straight sets in a similarly exhausting and physical match.
The dual match was once again even at 3-3 until Berdia delivered a commanding performance at #4 singles, winning 6-0 and 6-4. Kandel and Kirun Cheung '22 were the last Ephs remaining as both battled in three sets after winning the first set of their matches. Kandel served out the final game at 5-4, clinching the dual match. Not long after, Cheung secured a three-set victory, presenting the Ephs with a 6-3 victory over the Jumbos.
Reflecting on the win, head coach Dan Greenberg emphasized the close nature of the matches. "It was so fun to have such a crazy match this early in the year," he said. "It really felt like the postseason with both sides battling to the final point, and I think that experience will really serve us well going forward."
The team will now train in preparation for their spring trip to Southern California, where they will take on Point Loma Nazarene University on March 21 at 3 p.m. PST.