Town Planning Board makes strides toward inclusionary zoning policy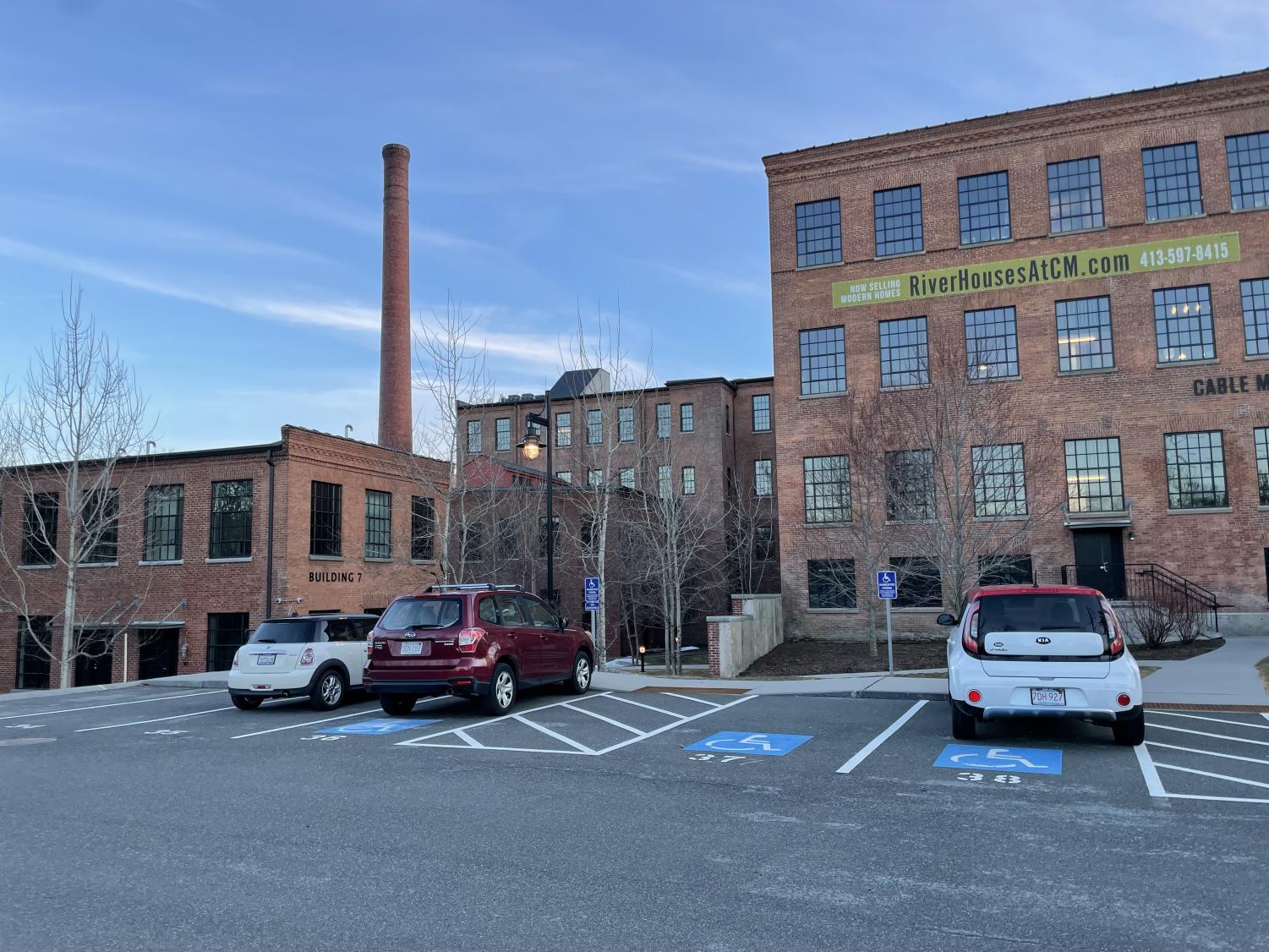 The Williamstown Planning Board finalized a list of potential zoning bylaw amendments at its Feb. 17 meeting that will be the topic of a public hearing on Tuesday, March 22. These proposed changes aim to reduce the impact of exclusionary zoning, which is the practice of using zoning ordinances to exclude certain types of land use in a given community. In practice, they also exclude certain groups of people — especially racial and ethnic minorities, and low-income people — from living in specific areas. In Williamstown, Planning Board member Peter Beck wrote in an email to the Record that this has taken form through a decades-old zoning code that encourages and incentivizes building single-family homes on large lots.
Following a March 22 public hearing on the proposals, the community will have the opportunity to vote on the potential amendments at May's Town Meeting.
"We have policies in place now that almost make it certain that our town will continue to encourage only the most expensive kind of housing," Beck said. "We're trying to minimize the exclusionary impact of those policies. That doesn't guarantee that we'll get affordable housing, it just guarantees that we won't keep only allowing unaffordable housing."
Planning Board chair Chris Winters wrote in an email to the Record that the proposals seek to ease restrictions on multifamily housing, which is typically less expensive than single-family options. They will also reduce dimensional requirements that define legal building lots in order to, as Winters characterized, "loosen the reins [on] buildable lots and thus increase potential [housing] supply."
Two major proposals that the Planning Board voted to allow to continue to the public hearing included decreasing minimum lot sizes in the General Residence (GR) and Rural Residence (RR) districts — the two districts in town where housing is allowed. These districts encompass the majority of the Town's area, excluding business districts such as the Spring St. area.
"Historically, most of the zoning rules in GR allowed only single family homes on relatively large lots," Planning Board Vice Chair Stephanie Boyd wrote in an email to the Record. "This 'exclusionary' type [of] zoning prevented people with lower incomes from living in desirable neighborhoods."
The proposals garnered criticism from both Planning Board and community members for not directly introducing policies that follow the stated goal to "promote a diverse and affordable mix of housing types" such as guaranteeing the construction of more affordable housing in town.
Beck said that he hopes to encourage people to view the potential outcomes of the proposals that are positive yet less clearly stated, as he believes the proposals aim is currently to minimize harmful impacts of previous policies rather than directly implement new ones. "The only policies that can truly guarantee affordable housing are those that directly subsidize renters or homebuyers, or that directly control rent or home purchase prices," Beck explained. "Most of those tools are outside the toolkit of a Planning Board."
Other proposals that the Board voted to continue to the public hearing included allowing residential uses on second-story spaces over retail or commercial uses in the GR and RR districts, increasing the number of permitted dwellings in a multi-unit building from 16 to 24, reducing the distance that a parking space is required to be from a building from 30 to 20 feet, and reducing the distance required between buildings within a development from 40 to 30 feet.
However, Boyd voiced concerns about the measures to reduce minimum lot sizes in the RR district, saying that the new proposed lot size will "probably continue to 'exclude' the same people."
The lots in the RR district are typically not serviced by Town water and sewer services. "Since a homeowner would also have to dig a well and construct a septic system, lot and infrastructure costs are going to be high," Boyd wrote. "In addition, as development increases in the rural areas we risk losing the environmental services that we all benefit from… And often when towns experience rural sprawl, [it can lead] to future expenditures on Town infrastructure. We could end up using funds that could have been used to support housing in [the] center of town to [provide] services to expensive homes on the edges of town."
Boyd said it would be a better strategy to "encourage housing, and mixed use zoning nearer town centers, schools, neighborhoods and other services."
Boyd's concerns speak to a critique made by Board and Town members at the Feb. 17 meeting, which alleged that the proposals appeared rushed and that people wanted to see the Planning Board study possible unintended consequences before passing the proposals along.
Though Boyd stressed that "people need housing now," she also noted that "whatever happens with these proposed changes will take a long time before we see an impact. Some have said that we have to do 'something.' But there is a very real risk that doing something could make things worse."
Board member Roger Lawrence agreed with Boyd that the Board must weigh the urgency of the issue with the complexity and sensitivity of possible solutions, writing in an email to the Record that "there is validity to both sides of the issue." He added that in general, empirical data on whether similar zoning changes increase availability of affordable housing is focused on cities rather than small towns like Williamstown.
Both Beck and Winters wrote that at the 2020 Town Meeting, an article was adopted specifically tasking the Planning Board with addressing exclusionary zoning. "The Planning Board is taking seriously the directive given to it by the town," Winters said. "The Commonwealth is directly encouraging every town and city in Massachusetts to make zoning reform and increased housing opportunity a priority," Beck said.
According to a March 1 article in The Berkshire Eagle, demand for single-family homes in Berkshire County is at an all-time high, but the inventory of available homes is on a steep decline and average prices are rising dramatically.
Boyd said that the jobs and schools available in Williamstown contribute to the Town's status as a desirable place. However, the cost of construction, lack of rental units, and popularity as a location for vacation homes make local housing unaffordable for many.
"There is an important difference between 'Affordable Housing' and 'housing that people can afford,'" Winters wrote. "The former has a narrow legal definition, the latter has a more inclusive definition and captures a broad range of incomes. Williamstown suffers for lack of both. Even people with very good jobs cannot really afford to buy here."
"There is so much more work everyone in town — including the Planning Board — will need to do after these articles are passed," Beck said.
In December 2020, recent College graduates Kate Orringer '21 and Morgan Dauk '21 presented research on historical injustice in both the Town and at the College from a senior seminar, Environmental Planning Workshop, under Professor Sarah Gardner to the Town's Diversity, Inclusion, Racial Equity Committee. The presentation explored the use of a chapel in the White Oaks neighborhood by the Ku Klux Klan, the Williams' family ownership of enslaved people, and the Town's past use of racial covenants.
Orringer and Dauk recommended several actions that the Town and College could take to address these histories, many of which involved addressing zoning ordinances that encourage the prevalence of single-family homes built on large lots.
In 2019, the Town adopted a bylaw allowing Accessory Dwelling Units (ADUs) — smaller units built on the same property as a single-family home — which Orringer and Dauk said was a good start in terms of increasing affordable housing locally. Orringer and Dauk recommended further incentivizing the building of such units by changing setback requirements, allowing for subdivision of residential lots, and allowing for separate ownership of these ADUs.
The Town has also sought to increase affordable housing options through the new developments at Cole Ave. and Cable Mills. The Cole Avenue Apartments opened in August 2021, offering 42 new housing units, 12 of which were set aside as affordable housing with rental subsidies, according to the Eagle. This year, the Town plans to expand the Cable Mills housing complex, which opened in May 2016, by adding a new building with 54 units, 27 of which will be classified as affordable housing, the Eagle wrote.
Lawrence said that the Cole Ave. Apartments were created under the state's Chapter 40B affordability guidelines, which guarantee a certain percentage of affordable units in the development. "[The Cole Ave. Apartments] are widely seen as successful in achieving that goal," Lawrence said. "However, since eligibility must include any Massachusetts resident, local residents in need were in competition with eligible applicants from across the state. Some of the units went to occupants from other towns. While there is consensus that the open application policy is right and fair, it does mean that not all of the benefit of our local effort goes to our local residents in need."
At its Feb. 28 meeting, the Select Board authorized the Planning Board public hearing regarding the proposed changes.
​​"We have always considered housing to be an important issue," Boyd said of the Planning Board's efforts. "Town residents [have been] much more aware of privilege, income disparities, and equity issues over the past couple of years. So it seems like a really good time to try to do something that might lead to improvements in the future."
The public hearing regarding the proposed changes will take place at 7 p.m. on Tuesday, March 22, at the Municipal Building located at 31 North St., and will be broadcast live on willinet.org. The Select Board will have to approve a final draft of any amendments for inclusion on the warrant for Town Meeting in May.
A previous version of this article incorrectly stated that Kate Orringer and Morgan Dauk were graduates in the class of 2020, that 27 units of affordable housing at Cable Mills are set to open this year, and referred to Board member Roger Lawrence as Robert Lawrence. Orringer and Dauk graduated in the class of 2021 and it is not clear when the affordable housing units are set to open.