Williamstown Theatre Festival hires new artistic director, introduces significant culture changes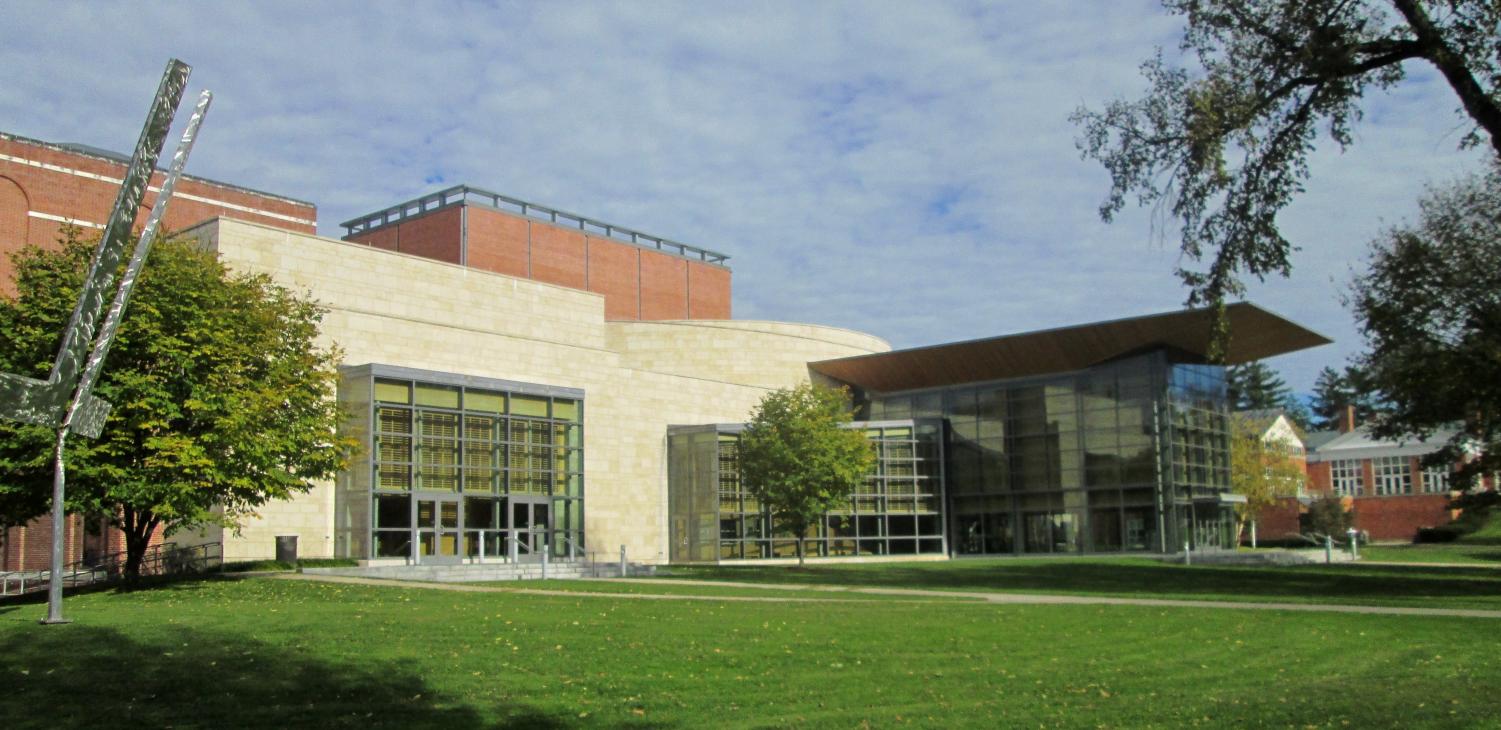 The Williamstown Theatre Festival's (WTF) leadership released a progress report on Feb. 3 introducing major changes to the festival's operations including free housing and guaranteed time off each week for WTF workers. This announcement comes in the wake of a contentious summer 2021 season in which crew members went on strike, prompting a Record investigation in which multiple current and former employees reported feeling overworked, unsafe, and underappreciated while working at WTF.
"We have heard from current and former Festival trainees, employees, and participants — in communications both public and private — about the need to dismantle old systems and build an organization that is structurally and culturally more equitable, diverse, inclusive, accessible, antiracist, and anti-oppressive," the report reads. "The actions outlined … represent a shift in the model, practices, and culture of Williamstown Theatre Festival."
Such changes include reducing the number of shows produced each season in order to "lessen the intensity and sense of urgency once endemic to WTF's workplace," and guaranteeing employees and trainees at least one day off per week as well as free housing on campus at the College, which was previously $200 a week.
These changes come along with new Interim Artistic Director Jenny Gersten, who was appointed on Nov. 1 following the resignation of former Artistic Director Mandy Greenfield.
Gersten first worked at WTF as associate producer from 1996 to 2004. "It was an incredible introduction to theatre producing," she told the Record. Gersten worked in New York City from 2004 to 2011, then returned to WTF as its first female artistic director from 2011 until 2014, when she left for another job.
"I left Williamstown because an opportunity came up suddenly," Gersten said. "It always felt a little sad to me that I left Williamstown abruptly. I never felt like I totally got the hang of being the artistic director… When they called again this fall, I felt like [I had] unfinished business, which is what intrigued me about coming back."
Gersten said she was also drawn to return to WTF particularly during this period of change in the festival's culture. "I was really interested in the opportunity to help lead the staff through a process of rethinking how WTF could operate in the future given all of the concerns we needed to address," she said.
In wake of the walkout during the summer of 2021, many WTF workers from past years shared experiences on social media of what they felt represented a toxic work environment. Staff told the Record disparities in treatment between actors and technicians, unsafe and competitive conditions, many unpaid positions, minimal — if any — days off, and physically and mentally grueling 16+ hour "changeover" days in which the staff had to take apart and install the set and lights from one show to the next.
The progress report included many changes to this work schedule moving forward. Beginning in 2022, WTF will no longer plan seven-show seasons and will increase the number of days spent on changeovers in order "to further support safety and work-life balance for the employees of the Festival," the report reads.
WTF suspended the Apprentice Program and Internship Program, which previously charged participants for tuition, room, and board. According to the report, "these programs are currently being reimagined as opportunities for learners where cost is no longer a barrier and where work/life balance is a priority."
WTF also created and filled a year-round caretaker position, hired a pay equity consultant, and will distribute anonymous digital feedback surveys to all participants, which will be conducted by third-party HR consultants.
Despite her excitement to return to WTF, Gersten said that she is encountering difficulties related to being a leader spearheading such large reforms. "Having to invent new ways, especially after two years of being in a pandemic and not being a fully producing organization, is challenging," she said. "I think we felt that we had to address it publicly, because we didn't think people would want to work at the Festival if we did not listen to the various criticisms."
In crafting the progress report, Gersten said that other Festival staff members began drafting it prior to her arrival. "It was an extremely rigorous process because we wanted it to be thorough — we wanted to make sure the things we were committing to were well-articulated and that the board understood the financial ramifications of those commitments," she said. "It took a lot of time and care, but the staff was incredible in working together to create that report."
Gersten emphasized three overarching values of her leadership: producing excellent theatre, creating experiential opportunities for people interested in the field, and making a positive impact on the community.
"That means both the local economy and the cultural economy of the Berkshires, and at the same time, how we engage community [members] who may not be interested in attending the theater." Gersten said.
To that end, the progress report also mentions a plan to "support the development of Black audiences from the Berkshire region." It outlines a co-leadership model "that engages and empowers a BIPOC leader at the Festival," explaining how WTF will discuss potentially sensitive topics raised by their shows before casting them.
"Both of those [plans] highlight conversations going on in the [theatre] industry right now," Gersten said.
"I think that we're making the Festival better by making sure that concerns are addressed," Gersten said. "The shift is not going to be instant — it'll take a few years for us to figure all of this out… I think we relish being accountable for our actions, but at the same time, it feels very vulnerable. So it's a hard time for us, but we're figuring it out, and that's good."