Alex Stoddard '23.5 produces for popular hip-hop artists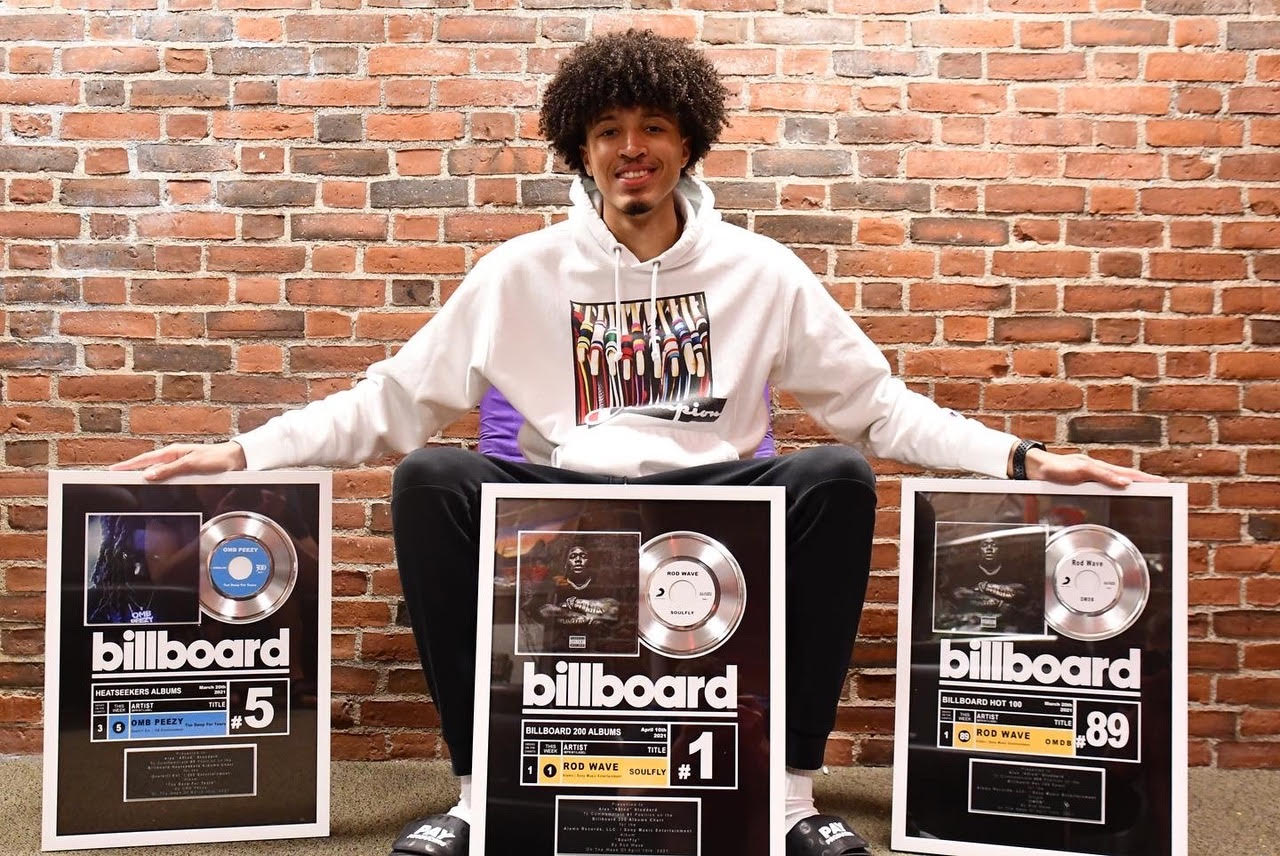 Alex Stoddard '23.5, known in the music world as A$tod, is a music producer who has worked on songs for hip-hop artists including Yung Bleu, OMB Peezy, and Rod Wave. Rod Wave's album SoulFly, which includes "OMDB," a song produced by Stoddard, was nominated for an American Music Award last October. In light of his success, the Record sat down to talk to Stoddard about how he got involved in the music business, his personal connections to these songs, and the general role music plays in his life.
Isabelle Sanderson (IS): How did you begin working as a producer, especially being so young?
Alex Stoddard (AS): I kind of started in high school. [In] ninth grade, I was really just messing around with GarageBand. I got an injury from basketball, so I wasn't able to play, so I just had a lot of free time — then I kind of realized that I enjoyed it. I started working with artists in my school, just producing stuff for them … and the passion just kept growing from there.
IS: How did you get to start working with such notable names like Yung Bleu and Rod Wave?
AS: That's a lot of networking [between] managers and smaller artists. I guess my first big song was with Yung Bleu, [which] came about from working with his manager. I'd been sending stuff to [Bleu's manager] and then at one point, he told me to send stuff [to] Bleu, [who] really liked my stuff. Then those first opportunities really opened up the door for other opportunities to work with other producers, other artists.
IS: Let's get into your process more. When you're making a beat, is it something that comes naturally to you or is there more trial and error?
AS: It's a lot of, like you said, trial and error. I go in and just kind of mess around until I find an idea that I like, and then I'll build off of that. Sometimes I'll start with a sample as an idea. I'll go in with a general vibe — like if I want to make R&B or if I want to make something more sad — then once I've made the beat, I shop it around and send it to different artists. Now I have been making beats for so long, so I have so many beats. I can just put emails together and send those off in groups of five or six beats and see which ones that the artists are rocking with.
IS: Do you find this to be a very personal experience?
AS: For sure. With any good music, you [capture] the feeling of the person who's making it at the time. A lot of the stuff I make is trying to get my emotions out, or there's a message I want to get across.
IS: Let's focus on the song OMDB by Rod Wave. Rod Wave is known for very personal, introspective lyrics. Given that, is there any specific element in that song that you want to direct the listener's attention to?
AS: I think that song is definitely the most meaningful song I've done. A lot of that song is about making it out of the struggle and going through the trials and tribulations that [Rod Wave] went through to get to where he's at, [such as] the fame not getting to him and people not believing in him. I can tell the story of how that song happened. It was a collaboration with me and another producer, Yung Tago. I didn't even make it with Rod in mind at all. I made the melody, and then I sent that to Tago, and he did the drums on it. He ended up sending it to Rod. I found out about it when [Rod] posted a snippet of it on his story on Instagram. That was my first time hearing it and I was like, "Wow, that's my beat." I was really surprised.
IS: Do you feel that producers generally don't get enough credit?
AS: Yeah, for sure. There's definitely a lack of respect for producers… [It takes] a long time to handle the paperwork, and then [we don't] get credit on the songs in as public a way as the artists. But I think it's starting to move in the right direction. I think producers are starting to get more credit and more respect within the industry, but I think it still has a long way to go.
IS: You manage a lot between this and playing on the College's varsity basketball team. What are your support systems at the College?
AS: My teammates are definitely a huge support system for me. Some of [them] also make music. Being around them is amazing in terms of music and creativity, just to see what they're working on, because they make completely different types of music than me. There [have] also been a few music classes [that] have been really helpful in terms of building my musical skills like Music Theory 102 and 103. Having the technical skills really helped me make more complex ideas with the music.
IS: Where do you see yourself in the future?
AS: I definitely want to work with more artists. The top of the list is Drake. He's the biggest artist in the world and one of my favorite artists. I really want to work with Youngboy, another one of my favorite artists. I also want to get into the R&B side of things.
IS: What role does music play in your everyday life when you're not working on a beat?
AS: Honestly, music is a huge, huge part of my life. I listen to music all day. My friends will tell you [that] I always have music playing. It's really annoying to them. I listen to it while going to sleep. I listen to music when I'm in the bathroom. I listen to music when I do homework. It really, really does mean a lot to me just because it gives an outlet for how you feel. There's a song for every feeling that you have.
Correction: A previous version of this article incorrectly referred to a song Stoddard produced as "OMBD." The song is actually called "OMDB."