Ski teams shine at Dartmouth Carnival with ninth place overall finish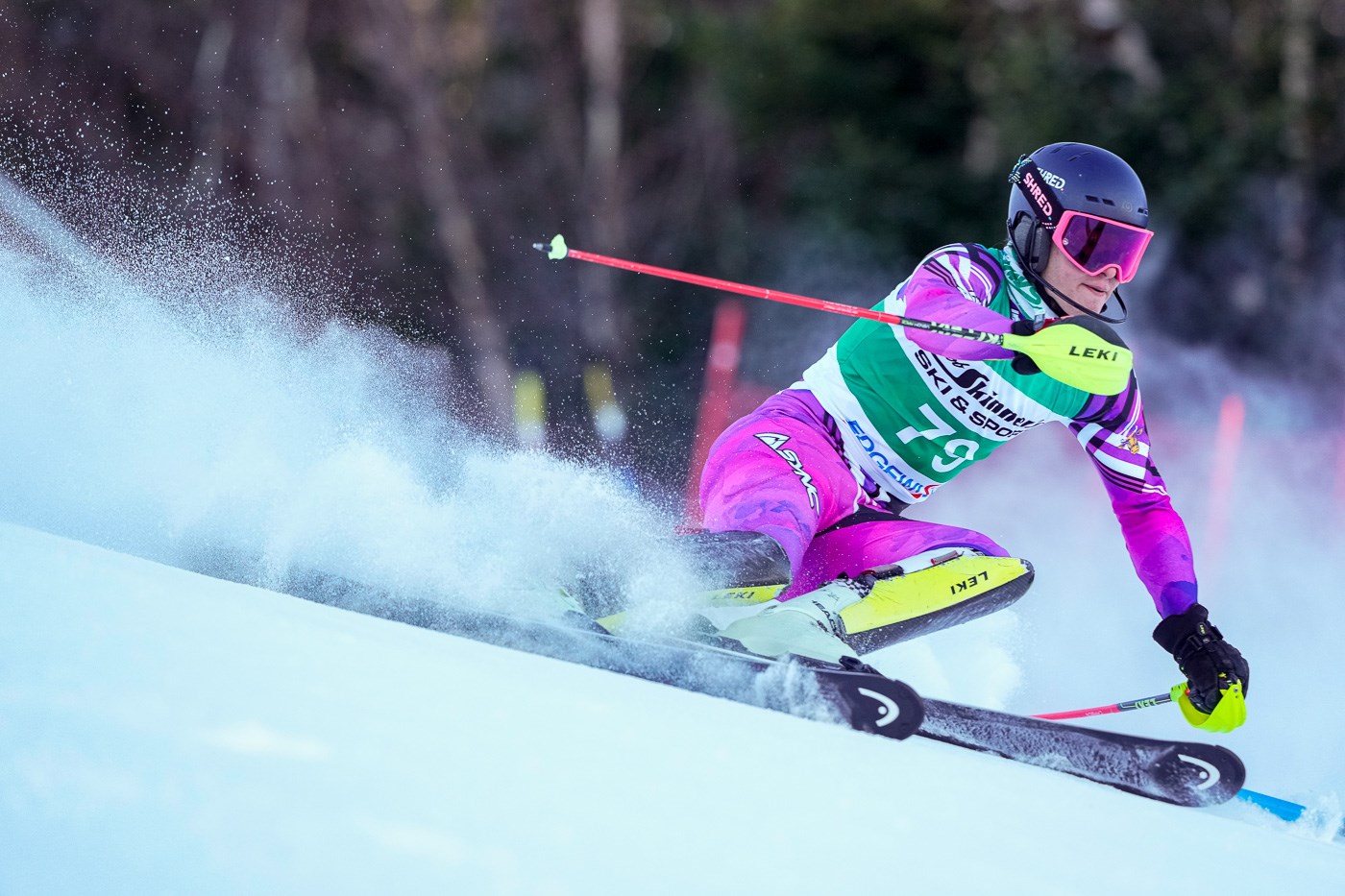 The Alpine Ski team wrapped up the slalom weekend at the Dartmouth Skiway in Lyme, N.H., this past weekend with two top-30 finishes for the Ephs. Despite the warm weather with highs in the 40 degrees, soft snow conditions led to the second day in a row of tough conditions for the whole collegiate field.
Men's Alpine had a difficult time navigating through the ruts and soft snow with only two finishers on the day. Scottie Bocock '24 led the men's team in 34th place with Nevin Vilandrie '25 finishing in 40th. The team finished in 12th on the day and will look to improve their finish rate next weekend.
The women's Alpine team had three finishers on the day. After laying down two solid runs, Elena Zipp '24 led the women's team in 20th place. Despite a rerun due to interference, freshman Jane Gutchess '25 overcame the setback and punched into a career-best 26th place, finishing as the women's second score. Isabel Grondin '23 rounded out the women's scoring in 34th to put the women's team in eighth place on the day.
The Nordic team started the day with the 10k skate and were led by Quinn Wilson '25 who had an outstanding race, finishing in 11th, a season-best performance. "[The race] went as well as it possibly could have," Wilson said.
Henry McGrew '22 and Franklin Reilly '22 also had standout races, finishing in 16th and 19th respectively. Henry Johnstone '24 also had a strong race, finishing 33rd to log a career-best performance.
The women's Nordic team raced next, led by Jenae Rasmussen '23 in 25th and Lilly Bates '23 in 33rd. "I don't know how I would have gotten up the hill without the [men's team] cheering," said Bates. Slow, slushy snow pushed all racers to their limit, but the women pulled up the steep hills.
Combining the Alpine and Nordic team's results, Williams placed ninth overall for the Dartmouth Carnival. The Alpine team will be traveling to Stowe, Vt., next Thursday to make up for the postponed giant slalom race at the University of Vermont before traveling to the Middlebury Snow Bowl for the Middlebury Carnival next weekend. Nordic will race a 5k classic and 15k skate at the Middlebury Carnival in Ripton, Vt. next weekend.