'A tribute to winter': Winter Carnival's century-long history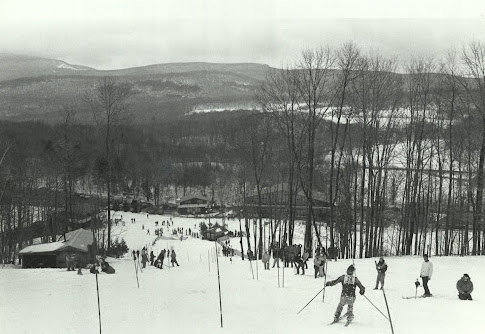 In February 1915, the College's Trails and Byways committee — an organization that would soon become the Williams Outing Club (WOC) — held an afternoon of winter sport competition. "Ideal weather conditions favored the first annual ski and snowshoe meet," the Record reported in its March 1, 1915 issue. Ten students from the College participated in the competitions that would soon become a staple of the season: Winter Carnival. 
Winter Carnival has always been "a tribute to winter," said Peter Hillman '75, an alum who still remembers the annual festivities from his time at the College over 40 years ago. In the carnival's early days, its main event was a ski meet between New England schools, including Dartmouth, Middlebury, and the University of New Hampshire, according to the WOC website. "It was the only time of the season where you would see your peers who were [varsity] skiers, and they were incredible," Hillman said. 
But over its century-long history, this weekend in late February has come to include much more than just watching the ski team compete: friendly competitions between residential houses, quirky winter activities and competitions, performances, and catered meals — unified by a single theme chosen for the event by WOC. 
Though the practice has been abandoned over the past two decades due to unreliable winter conditions, ice sculptures were a prominent fixture of Winter Carnivals past. Each residential house would sculpt statues made entirely of whatever snow they could find, taking design inspiration from the theme of the year. Katie Scott '82 remembered the year when the Carnival's theme was Alice in Wonderland. "[Mission] had Tweedledum and Tweedledee, there was Alice in front of Morgan, the caterpillar on the mushroom in front of Thompson Chapel, Mad Hatter by Greylock, the rabbit going down the hole out behind Dodd, and Humpty Dumpty in front of Perry House," she said. According to Scott, students would pour water on their creations before going to bed, hoping that the water would freeze overnight to preserve the sculptures for as long as possible. 
"This is something that I can imagine every Williams student from that period remembers," Hillman said. "There was a very strong tradition of artistic, creative ice sculptures, and it was a competition." 
Winter Carnival was also an opportunity for finer dining than students had come to expect from the dining halls. "Dinner meals were special and something you look forward to in your house, because — you know — residential food would get a little [repetitive] after a while," Hillman said. 
Scott remembered how each house would host their own banquet. "We had the fancy dishes, and they'd get set out on the tables — not cafeteria-style," she said. 
According to Hillman, some residential houses allowed students to invite a small number of guests to their dinner. "I had a couple of friends that would invite me to Dodd House — that was where you wanted to go," he said. "It was the old Williams Inn — perfectly designed for nice dining." 
To fill the weekend schedule, students would also partake in some less-traditional winter activities. A schedule from the 1996 Winter Carnival includes a broomball competition — a version of ice hockey played with shoes instead of ice skates. If there was enough snow, students would find new ways to race down snow-covered slopes. "'Traying' became a professional sport," Hillman said, referencing students' use of dining hall trays as sleds to speed down hills on campus.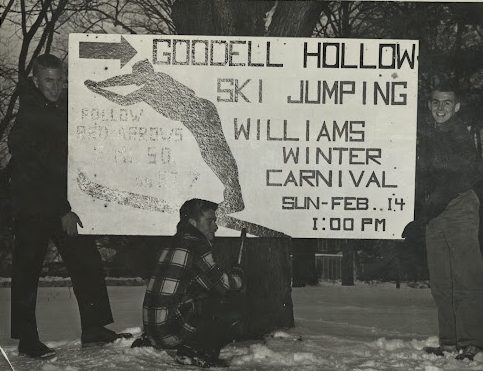 A Record article from 1916 reported on an activity in which a participant was pulled on skis by horses. "The skijoring races, enlivened by a number of minor mishaps, were easily the feature of the afternoon." 
Archives of programs and Record reporting detail even more wintery fun: banana eating contests, jazz concerts, bobsled races, fireworks, movie screenings, and even a beauty pageant. "There was no way you could take advantage of half of these things," Hillman said. "That was the purpose — to spread it out and try to have something for everybody." 
While the daytime was filled with more wholesome activities, Winter Carnivals have also always been characterized by a nighttime partying culture. Many years, All Campus Entertainment (ACE) would plan a concert for students. Hillman remembered The Byrds being slated to play in the early 1970s but having to cancel because of extreme weather conditions. 
However, each house would also throw their own parties, sometimes with DJs and jukeboxes, according to Hillman — a tradition that continued long past his time at the College. A Record article from 2001 reported "At Perry House, the Humming [a campus band] performed live while Currier House featured a DJ and dancing. Over 675 cubic feet of packing peanuts was used to cover the floor at Spencer House's party." 
And, of course, these parties would include the consumption of alcohol, sometimes even to the College's knowledge. As a 1951 program read on the cover, the event was an "Invitation to Partake in an Intoxicating Weekend" — the theme for that year's Carnival. "There was a lot of heavy drinking that went on Friday through Sunday morning," Hillman said. "There was, every year, a beer chugging contest. And it was, I have to say, the most looked forward to [event]." 
Winter Carnival evolved into a welcome opportunity for students to leave behind their academic stresses for the weekend. "It came at a good time in the beginning of the second semester, where you had just enough time with your second semester courses to know it was going to be another killer workload, but you weren't that far removed from Winter Study when you felt looser and more playful," Hillman said. "It was an opportunity to capture some of the last vestiges of that Winter Study feeling and let loose without midterms or final papers or graduation coming up."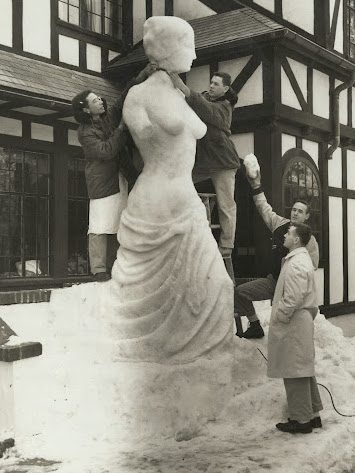 This year's Winter Carnival — which will be Charlie Brown-themed — will be held from Feb. 17 to 19, and there will be a variety of student performances and winter activities for students and staff to enjoy.