Residential life leaders to receive compensation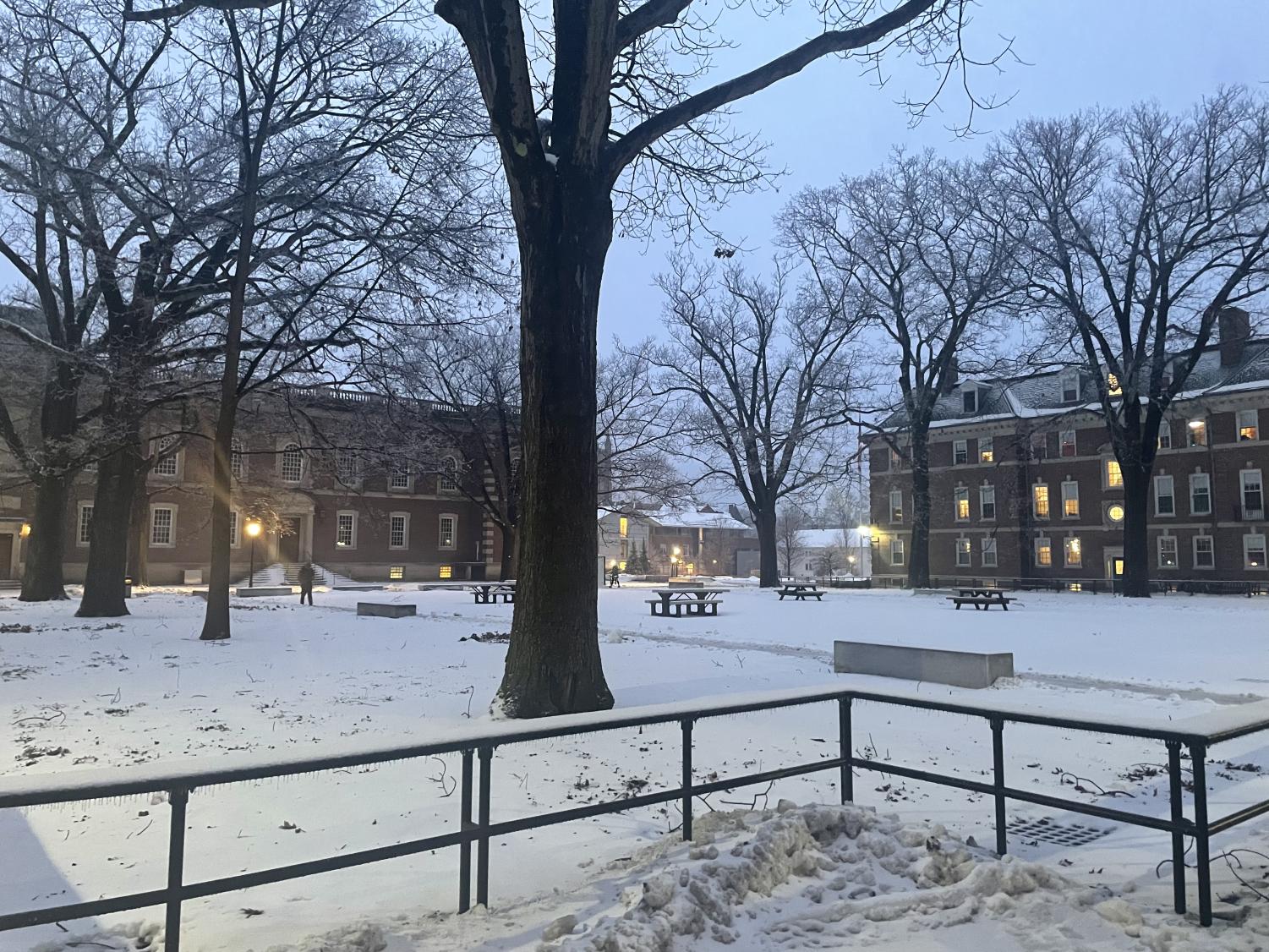 The College will provide compensation for student leaders of residential life beginning in the 2022-2023 academic year. Stipends will be granted to Junior Advisors (JAs), members of the JA Advisory Board (JAAB), Residential Directors (RDs), House Coordinators (HCs), and Theme/ Affinity/Program/Special Interest (TAPSI) Housing Community Coordinators.
Before taxes, JA Co-Presidents will receive $4,500 per year, JAs will receive $4000 per year, RDs and members of JAAB will receive $3500 per year, and HCs and TAPSI Community Coordinators will receive $3000 per year.
While student leaders of residential life have previously been compensated for providing feedback to the College about the residential life system through forms and focus group meetings, this is the first time that they will be compensated exclusively for their roles as residential life leaders.
JA Co-Presidents Sarah Dean '23 and Taylor Braswell '23 said that the stipends follow previous JA classes' advocacy for institutionalized compensation. "We are lucky that we inherited a context in which JAs and the Dean's Office shared a similar momentum on this issue," Dean and Braswell wrote in an email to the Record. "There are so many areas that students and staff are working to improve, and we consider ourselves fortunate to have felt and realized the legitimate urgency of this issue at the same time as [administrators]."
The stipends, which were announced by Dean of the College Marlene Sandstrom, Provost Dukes Love, and the Office of Campus Life, will be given in installments at the beginning of the fall and spring semesters and can count towards students' work-study contributions. Student leaders of residential life may still hold other paid positions on campus, Director of Residential Life and Housing Patricia Leahey- Hays wrote in an email announcing the stipends to the student body on Feb. 4.
Sandstrom told the Record that, while residential life leaders have explored the possibility of stipends with the administration for several years, recent feedback from students and administrators helped ideas for compensation come to fruition. Students, Leahey-Hays, former deans of first-year students, and Dean of First Year Students Christina Walsh provided "itinerant input" throughout the administration's discussions, Sandstrom told the Record in an interview. "It seemed like the right time to pull this together, and we're thrilled that we were able to make it happen."
Although the JA role will become a paid position, Dean and Braswell also noted that JAs will not become mandatory reporters and JA-first-year relationships may still be confidential.
Echoing the same sentiment, Sandstrom, Dean, and Braswell said that they think compensation for student leadership roles in residential life — particularly for students with high levels of involvement, like JAs — will increase the positions' accessibility by making the roles appealing to students who would ordinarily search for paid work instead.
Sandstrom added that she hopes the stipends will lead to more collaboration between the Dean of First Years, the Director of Residential Life and Housing, and Area Coordinators (ACs) by creating a clear structure for partnerships that will provide support to student leaders. "We hope that providing the stipend helps to clarify some of their roles and responsibilities, including laying out what … we expect student residential life leaders to do, and what we do not expect them to do," she said.
Leo Marburg '24 — who was selected to be a JA to the Class of 2026 — told the Record that he remembered much of the on-campus rhetoric about JAs' roles as indicative of an altruistic quality in the JA program.
"I feel like the way [admin] talked about the JA program before is that these are people who have volunteered their time, because they love the College so much and because they want to help [first-years]," he said in an interview with the Record. "But maybe that's just how [administrators] spin it to distract from the fact that there is unpaid labor going on."
While Marburg said he knew about the stipend that JAs received for providing feedback to the administration this year, the possibility of compensation was not a determining factor in his decision to apply to be a JA. "I would say [the possibility of a stipend] wasn't a factor, really," he said. "But it definitely was something that sweetened the deal."
This year, JAs formed a Compensation Committee to work alongside its co-presidents in collecting written feedback about the JA program and potential compensation from the JA class and conducting focus groups which, according to Dean and Braswell, received participation from the entire class, as JAs were required to attend to receive compensation for providing input to the College about residential life programming. Throughout the process, JAs collaborated with Walsh and ACs Lupita Paniagua and Kheldhe Bourque, Dean and Braswell wrote.
Cole Mason '23.5, who served on the JA Compensation Committee alongside Salvador Robayo '23, Jacob Chen '23.5, Kaiz Esmail '23, Onder Kilinc '23, Tali Natter '23, and Stephanie Teng '23, said that he appreciates the administration's recognition of the work that student residential life leaders have invested into their positions.
"I'm really happy that [administrators] saw this as an issue that needed to be addressed," Mason said. "I think that overall, JAs … across the board will be able to turn out higher quality work, because they are going to feel so much more a part of this role and a sense of self accountability to create this community — because the community is paying them back for it."
James Burge '24, a current HC, told the Record that other student leaders in residential life — such as HCs and RDs — have also been engaging in conversations to work towards fair compensation for the positions. "These are hours of work that student residential life leaders put in every week, and you ought to be compensated for that in some way," Burge said. "I can't take credit for the movement in the slightest. I would cite my RD Kendra [Brenya '22] as someone who was a great advocate in the process. A lot of it was 'are these HCs communicating about what needs to happen, what needs to change … how compensation should work.'" 
"Having these student leadership jobs as paid is something that we can be proud of as a school community," he said. "But it's also something that should have been expected already because the sort of corresponding positions at other schools … have been paid [positions.]" 
Managing Editor Tali Natter, who served on the JA Compensation Committee, was not involved in the writing or editing of this article.