Craig Steven Wilder urges College to investigate its institutional history in Claiming Williams evening keynote address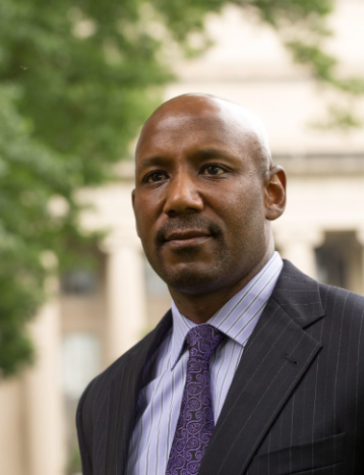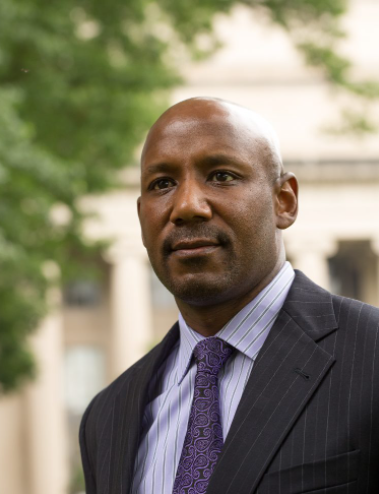 Craig Steven Wilder, author of this year's Williams Reads book, Ebony and Ivy: Race, Slavery, and the Troubled History of America's Universities, delivered Claiming Williams Day's evening keynote address in a Zoom webinar on Feb. 3. Wilder is a professor of history at M.I.T. and a former professor of history and Africana studies at the College.  He also serves as a senior fellow at the Bard Prison Initiative, a Bard College program that provides college educations to people during their incarcerations in the New York State prison system.
Wilder answered questions from Professor of Humanities Joy James and audience members about his work investigating institutional histories and how he sees such investigations creating change in American colleges and universities.
When researching for Ebony and Ivy, he realized that the history of universities could help the readers understand the centrality of slavery to American institutions of higher education. "If I could show them that no university, none… survives colonial America without attaching itself somehow to the slave economy… I could help readers understand the centrality of slavery to this era," he said.
After the Revolutionary War, American universities experienced a revival, Wilder said. "American churches used a resurgent slave economy to institutionalize their presences and their claims upon the new nation, raising more than a dozen new denominational colleges in the aftermath of the war, including Williams. North Carolina, Georgia, and Tennessee founded the nation's first public universities," he said.
At the same time, communities across New York and New Jersey began establishing private academies that produced students to fill these new universities, according to Wilder. "Locally organized, self-governed, and funded by tuition and donations, academies allow public officials to expand education without imposing taxes, without centralizing authority, and without aggravating religious and political schisms," he said, noting that this system advanced communities that already had significant assets.
To demonstrate how investigating institutional histories can expand understanding of the history of slavery, Wilder used Erasmus Hall Academy in Flatbush, a neighborhood in Brooklyn, N.Y., as a case study. Reverend John Livingston and Judge John Vanderbilt — who both came from New York slaveholding families — called the academy's founding meeting in February 1786.
"Flatbush actually had no deep academic traditions to build upon," Wilder said. "What it had was slaves. Virtually all the free families in Flatbush owned someone."
A 1786 census, which was taken shortly before the first meeting of Erasmus's founders, reported that Flatbush was the densest slaveholding community in the state, with enslaved people making up over 46 percent of its population. 
Wilder explained that these statistics and the rise of academies in New York state was no coincidence.
"Merchants and … farmers across Long Island actually found great wealth in supplying the West Indies and the South with the food that they needed in order to run slave plantations and maintain them," he said. "And those pockets of wealth actually now supported a transitioning educational economy in the 18th century."
Erasmus Hall Academy is just one example of how "academies and colleges belonged to the slave economy and American education was accessed through slavery," Wilder said. "There was, in fact, a[n educational] renaissance in the Dutch mid-Atlantic… but that renaissance could extend only as far as slavery extended. It could survive only as long as slavery lasted, and could enlighten only what slavery had not condemned to darkness."
After his talk, James served as the moderator for the question-and-answer portion of Wilder's talk. James began by asking him what holding institutions accountable may look like as they begin to reconcile with the connection between slavery and higher education. 
Wilder said that this question served as a source of inspiration for him when working on Ebony and Ivy. "[Examining] race can actually render things that are known untold. It can keep the known from being told," he said.
Specifically, "Williams has a very real legacy with slavery," Wilder said, which he discusses in Ebony and Ivy. "Williams has a very real legacy with Native American dispossession." 
Wilder said that the erasure of race and slavery from institutional histories was an intentional process. "Universities and colleges actually wrote the history of slavery, and they wrote slavery out of their stories," he said. "It didn't require a conspiracy. They didn't have to conspire to erase slavery from the narrative. It only required a consensus that slavery didn't matter."
While institutions of higher education are responsible for this pattern, Wilder said they can now be responsible for the solution. The choice to reconcile with these histories, he said, rests with the people who are engaged with these institutions right now, adding that the work of student activists gives him hope for the future.
Wilder said that he is particularly inspired by student activists in the movements for colleges and universities to divest from fossil fuels and private prisons and to repair "predatory relationships" between institutions and their surrounding communities.
"The reason we continue to talk about universities, colleges, and slavery is not that I wrote a book or that anyone else wrote an article," Wilder said. "It's actually that undergraduates on campuses across the United States have forced their institutions to reckon with their histories. They forced their institutions to live up to the rhetorical claims that we so often make when we invite those students onto our campuses, and where they find, in fact, the shock of being disappointed that that rhetoric…is actually in conflict with reality."
Through investigating institutional histories, Wilder said he hopes people will come to realize that "those of us who have been kept out of these institutions are, in many ways, the ones who have the greatest ownership of them…we can be here and actually do good work of justice."