College reports its highest COVID rates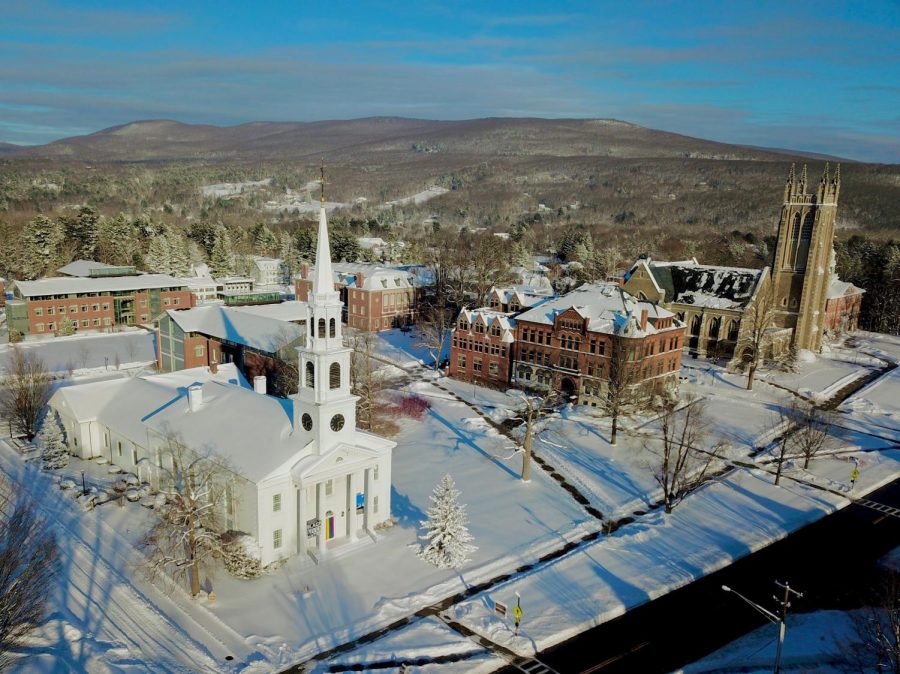 Amid rising national COVID-19 cases due to the high transmissibility of the Omicron variant, the College reported record cases over Winter Study, 263 as of publication. On Jan. 4, the College reported 40 positive COVID-19 test results — the most in a singular day, according to the COVID dashboard.
On Jan. 3, the College also reported its highest-ever seven-day positivity rate at 3.48 percent; on Jan. 3, 37 tests out of 1063 tests over the seven-day period were positive. The positivity rate has since decreased to 1.45 percent at the time of publication. The highest seven-day positivity rate recorded before Winter Study was 0.79 percent, which occurred on Aug. 30 amid students' return to campus for the fall 2021 semester.
In response to these rising case numbers, the College modified several of its COVID policies throughout Winter Study. Due to concerns about isolation capacity and logistics, the College now allows students who test positive and live in single rooms to isolate in their own dorms rather than in isolation housing. Before students were allowed to isolate in their own rooms, the College placed COVID-positive students in doubles to increase the capacity of isolation housing, Dean of the College Marlene Sandstrom told the Record in an interview. Additionally, students are now required to test twice a week rather than once a week, which had been the policy throughout the fall semester.
The College adapted COVID policies as Winter Study progressed in order to provide a safe but still enjoyable Winter Study experience, Sandstrom said. "We want to be able to provide as much as possible of the fullness of what makes Williams 'Williams,' while reasonably attending to safety at the same time," she said.
"In the early days of Winter Study, we had no idea how many cases we would be seeing," Chief Communications Officer Jim Reische said in an interview with the Record. "So we really had to be prepared to kind of maximize our capacity — we didn't know if we would get a wave [of COVID cases]."
"We're asking a lot [from] people," Reische said. "And we really, really appreciate the fact that folks are rallying around these [rules] to make it work."