Williams Reads investigates institutional histories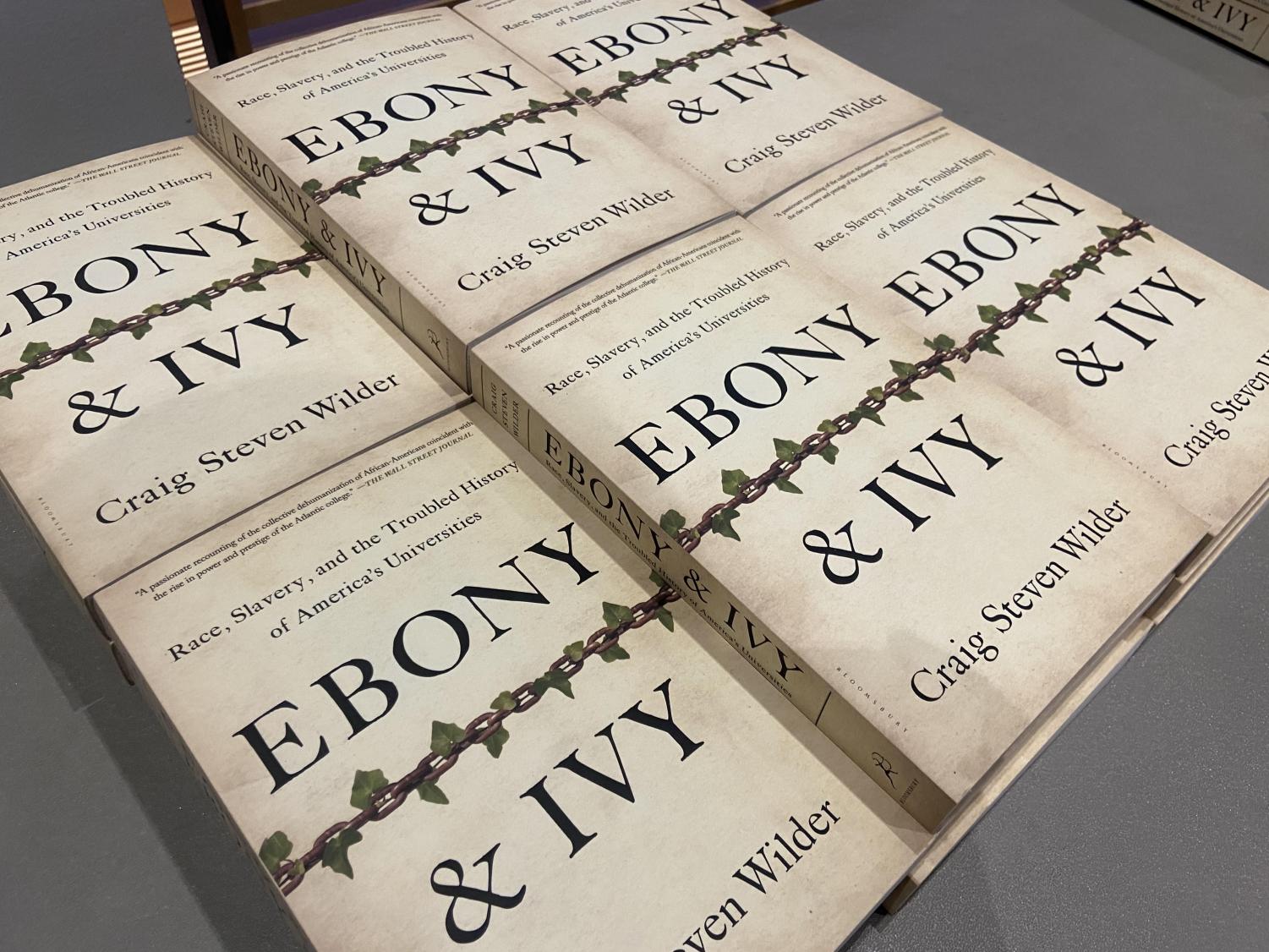 Copies of Ebony & Ivy: Race, Slavery, and the Troubled History of America's Universities by Craig Steven Wilder — professor at MIT and former professor of history at Williams — are available for pickup at Sawyer and Schow Libraries for students, faculty, and staff to participate in Williams Reads 2022. 
In his book, Wilder explores the historical connections between race, slavery, and higher education in the United States. Williams is one of the specific institutions mentioned in the book, as Wilder writes that Colonel Ephraim Williams owned slaves and acquired tracts of Indigenous peoples' lands through means such as "theft, rigged town votes, and manipulation of the law."
One recommendation from the College's Committee on Diversity and Community (CDC) 2020-2021 report, entitled "Recommendations for Reckoning with Our Institutional Histories," was to modify Williams Reads programming in concert with the CDC's goal of "invest[ing] in non-hegemonic ways of gathering materials to bolster institutional memory from racially [and] ethnically minoritized communities."
The goal of Williams Reads is to "encourage the exploration of diversity and promote connections across the campus community by providing a common reading experience," Vice President for Institutional Diversity, Equity, and Inclusion Leticia S. E. Haynes '99 wrote in an email to the Record. She said the CDC created Williams Reads in 2007 and the initiative later transitioned from an optional all-campus program to a mandatory First Days activity exclusively for first-year students that was organized by the office of the Dean of the College. 
Over the past few years, however, the CDC and Dean's Office began discussing how to restore Williams Reads to an all-campus program, according to Haynes. That way, "all students, staff, and faculty have access to the critical topics raised in a selected Williams Reads book and programming aligned with the book," she wrote. During the 2020-21 academic year, Haynes said, these goals culminated in a plan for the CDC and Claiming Williams to collaborate on the Williams Reads 2022 program. 
Digital Resources Archivist Jessika Drmacich, who has served on the CDC for two years, noted that Wilder — who discussed "Colonel Ephraim Williams" in Ebony & Ivy — conflates Ephraim Sr. with Ephraim Jr. in the book. While both Williamses owned slaves, Ephraim Sr. had more dealings with slavery and the taking of native land than his son Ephraim Jr., the founder of the College, according to Drmacich. 
Still, she said, Ebony & Ivy can prompt people to think about the connection to slavery ingrained in the College's history, and the conflation of the two Williamses speaks to the importance of investigating this history closely. 
Chair and Professor of Latina/o studies and Professor of Religion Jacqueline Hidalgo, who also serves on the CDC and is the Associate Dean for Institutional Diversity, Equity, and Inclusion, reflected on how the book fits into a larger context. "We thought Dr. Wilder's book offered a great opportunity to reflect on Williams' histories, but also to place those histories within a broader landscape of U.S. higher education," Hidalgo wrote in an email to the Record. 
This year, the community read held over Winter Study will be followed by lectures addressing the themes of Ebony & Ivy on Claiming Williams Day, which is scheduled for Feb. 3.
Claiming Williams Day began in 2009, after a series of racist and sexist incidents occurred on campus in January 2008 and a grassroots student movement led to the establishment of the event. Since then, on the first Thursday of the spring semester, classes are canceled and the College holds programming to engage the campus community in discussions and events surrounding inclusivity.
Additional programming for Williams Reads 2022 included Zoom panels of historians and alumni to discuss Ebony & Ivy that occurred last Thursday and Friday, respectively, and Williams Places, Spaces, and Names: A Williams Reads Exhibit, which is a display of archival images installed around campus by the CDC. 
The Places, Spaces, and Names exhibit includes a semester-long installation in Schow Gallery in Sawyer's Special Collections and pop-ups on the third floor of Sawyer and in Schow Library, which will remain on display until the end of February. Both the pop-up and semester-long Places, Spaces, and Names exhibits include walls where visitors are encouraged to write their responses to the installations on Post-it notes.
For the exhibits, the CDC selected archival images of the Haystack Monument, the Blockhouse plaque, the "Written in Stone Project," Griffin Hall, and Ephraim Williams Jr., and asked students, alumni, staff, and faculty to write labels to accompany them.
"Wilder's book uses primary source information to investigate the legacy of slavery and colonialism in higher education," Drmacich said. "The exhibit and the pop-ups aim to do something similar by offering a multitude of views on Williams spaces, places, and names."
Drmacich told the Record that she hopes that after looking at the installations, "the writing and research behind labels will encourage our communities to dive into Williams special collections much like how Wilder's book investigates the legacies of names, spaces, and histories of institutions of higher education."
Despite community interest in the themes Ebony & Ivy explores, Drmacich said COVID-19 restrictions on social activities on campus over Winter Study posed challenges to engagement with Williams Reads this year. The distribution of the book was slower than anticipated as well, according to Drmacich, due to supply chain issues and the decision to buy copies exclusively from BIPOC booksellers rather than corporate vendors such as Amazon.
"I hope community members … recognize that we must reckon with the past and present of what it means to attend an elite institution like Williams," Essence Perry '22, the student co-chair of the CDC, said. "Even if you don't have time to read the book, all of the events scheduled play an important role in this reckoning and rebuilding."
Williams Reads is one element of the CDC's multifaceted, long-term effort to investigate institutional histories, according to Drmacich. "We wanted to think about voices, specifically Indigenous voices … [which] have not been included in the traditional narrative of Williams," she said.
Hidalgo said the combined programming of Williams Reads and Claiming Williams has the potential to create a framework for future conversations and actions around institutional histories.
"We know that Williams College has historical, institutional ties to the displacement of Indigenous peoples and the enslavement and dispossession of African Americans," Hidalgo said. "But can we also grapple with the specifics of those histories? And what does it mean to better represent and to repair those histories? What can and should we do differently?"