College changes masking policy for some student performances, athletic practices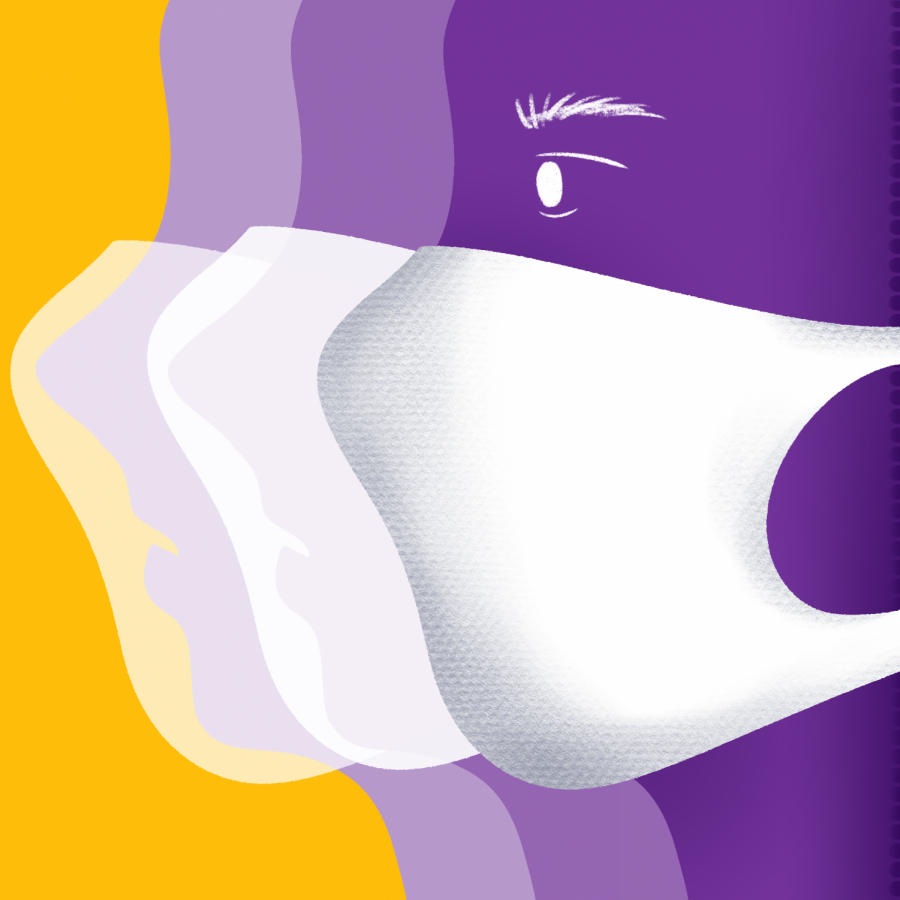 Masks are no longer universally required for athletes and performers in certain venues, as Director of Student Involvement and Events Mike Bodnarik announced in an all-campus email on Nov. 15. While some students welcomed the change, others have questioned perceived inconsistencies in the policy. 
In-season varsity athletes, club sports athletes, and Registered Student Organizations (RSOs) can engage in competitions and officially scheduled practices indoors without masks. Students participating in theatrical, vocal, and dance performances can also be unmasked when performing in Goodrich Hall, Paresky Center, or residential spaces. Performers in the '62 Center for Theatre and Dance must stay masked, however, because the space is an academic building. Some students involved in theatre have criticized this rule, suggesting that the '62 Center should follow the same guidelines as other performance spaces. 
The loosening of masking rules reflects the College's hope to relax COVID-19 policies incrementally, Dean of the College Marlene Sandstrom said. The College reevaluated its masking policy after faculty in the athletics department expressed a desire for more leniency throughout the winter season, noting that peer institutions in the NESCAC league had lighter regulations, according to Sandstrom. 
After determining that in-season varsity and club sports athletes would be allowed to unmask while practicing or competing, Sandstrom added, administrators decided to make a parallel decision regarding performers. "Whenever we talk about athletics, we want to make sure that we're looking at the whole campus and not just athletics in isolation," she said.
Sandstrom cautioned, however, that the College's masking policy may be subject to change at any time, especially as experts learn more about the potentially more contagious Omicron variant. "It's just hard to predict what the impact of this new variant is going to be," she said.
Josh Kirschner '24, a member of the club volleyball team, said that the new masking policy has made it significantly easier to practice. "Communication is incredibly important in volleyball because each of us has to work with our teammates to get the ball and keep the point moving," he said. "Having the masks off has very clearly made that easier for us to do that, making us play better and more cohesively."
According to Kirschner, the change in policy has also bolstered the team's camaraderie. "It's great to see the bottom half of people's faces and be able to not have a social barrier at practices anymore," he said. "I can see people laughing and having fun, which really means a lot and makes practice so much more enjoyable."
Even though the new rules are more lenient, Bodnarik sent out an email on Nov. 22 to clarify that mask requirements for out-of-season athletes remain in effect. 
Aracely Watson '25 said that although it is understandable that the College cannot allow all teams to unmask and that the regulations prioritize in-season teams, it is still frustrating to watch other athletes train without masks. "It's just really difficult to train, as we want to train and be at the level we want to be if our breathing is impacted."  
Despite the newly loosened policy, students performing in the '62 Center must remain masked. Operations Manager for the '62 Center Nate Wiessner said that the '62 Center is following the policy that applies to other academic buildings, where all students and faculty are required to mask up.
"It's a good idea to have performers masked, because we're keeping ourselves safe and we're not risking the work students have put into their events by having exposure," Wiessner added.
Onassa Sun '25, a member of the contemporary dance group CoDa, said her ensemble largely accepts the mask requirement. "Most of us don't really talk about the masking thing because we just understand that it's something which is for our benefit," she said. 
But according to Chris Van Liew '23, head of musical production for Cap & Bells, actors have expressed mixed reactions to the continued mask requirement. Cap & Bells, like several other student groups, frequently rehearses and performs in the '62 Center in order to access theatrical stages and equipment.  "There are a lot of people who express a very vehement discontent with the '62 Center and say, 'Oh, we've got to get these masks off, they're hindering our performance,'" he said. "But there are also other people who adopt a more trouper style." 
Van Liew said that masks pose challenges for student performances, especially for high-energy shows like Mamma Mia, Cap & Bells' most recently staged musical. "A lot of people's endurance went way down, because it's just hard to do these really hard dances and sing and have a mask on [while] heavy breathing at the same time," he said. 
Shoshie Hemley '25, an actor in the show, said that enunciating in Mamma Mia was significantly more difficult than enunciating in her a cappella rehearsals with Ephoria, which take place in Currier Ballroom and can therefore be attended maskless. "You genuinely could not hear Mamma Mia well enough," she said. "When we're taking that many precautions, there's a point where it inhibits the quality of our performance."
Hemley expressed her frustration over the discrepancies in masking guidelines. "It just seems so arbitrary," she said. "It just doesn't make sense to me as to why the College isn't unified in their policies when it comes to performances."