Leaky truck causes chemical spill on Routes 2, 7, 8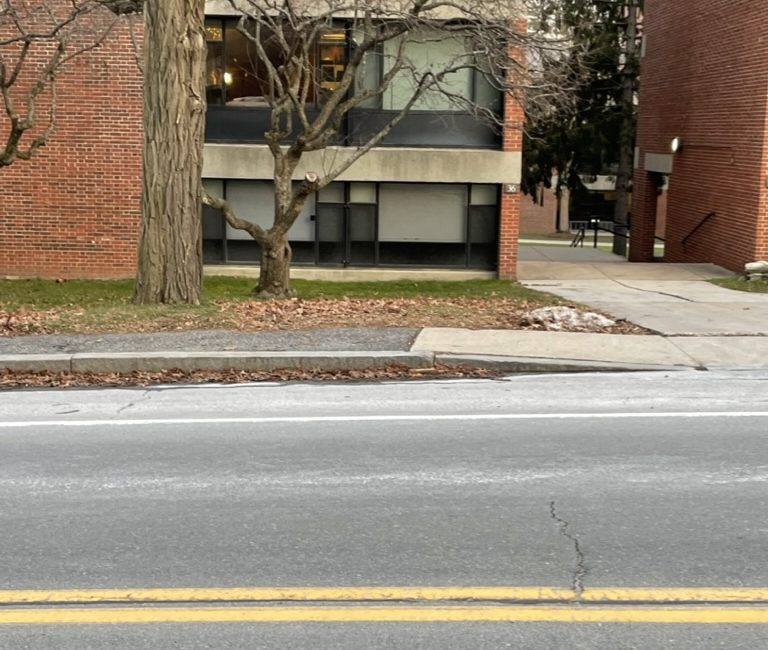 A spill of aluminum sulfate — a water treatment chemical that can be toxic when ingested by humans or animals — along Routes 2, 7, and 8 closed Route 7 from Sand Springs Road in Williamstown to Pownal, Vt., on Saturday morning. The closure lasted from 6:29 a.m. to 11 a.m., according to a Facebook post by the Williamstown Police Department (WPD). Campus Safety Services Director Eric Sullivan alerted the College community of the chemical spill by text and email emergency messages at 9 a.m. on Saturday.
The spill began when a truck from Holland Company, a chemical manufacturer based in Adams, Mass., started to leak a white substance while traveling north on the Route 8 overpass in North Adams, according to a press release from the Northern Berkshire Emergency Planning Committee. From Route 8, the leaking truck continued west down Route 2 toward Williamstown. From there, the truck turned onto Route 7, where it continued traveling north until it was stopped in Pownal.
The Pownal Fire Department responded, along with the Vermont State Police (the primary law enforcement service in Pownal); the WPD; and several other local, county, and state agencies from both Vermont and Massachusetts. Vermont authorities closed Route 7 while the Massachusetts Tier 1 Hazardous Material Team tested the leak, finding it to be aluminum sulfate. A cleanup effort began with the application of neutralizing agents to Routes 2, 7, and 8 in Pownal, Williamstown, and North Adams by respective public works agencies.
The spill was caused by a broken valve on the tractor-trailer, causing the liquid aluminum sulfate to leak from the truck, according to a Vermont State Police press release. The release noted that Holland Company provided resources to contain the spill.
By 11:30 a.m., the neutralized chemicals had been swept off the road and disposed of properly in Pownal, with that process continuing in Williamstown and North Adams over the course of the day. NorthAdams.com reported that the route for the annual Williamstown Reindog Parade, which was held on Saturday afternoon, was moved to the College's Science Quad to avoid crossing Route 2.
The Pownal Fire Department said that the spill's impacts were minimal. "Please be advised there are no concerns to the public or the environment," the department wrote on Facebook. Even so, remnants of the spill could still be found along its path days later, with a distinguishable white line visible in the center of the westbound and northbound lanes of Routes 2 and 7, respectively.