Kris Herman to be inducted into NFCA Hall of Fame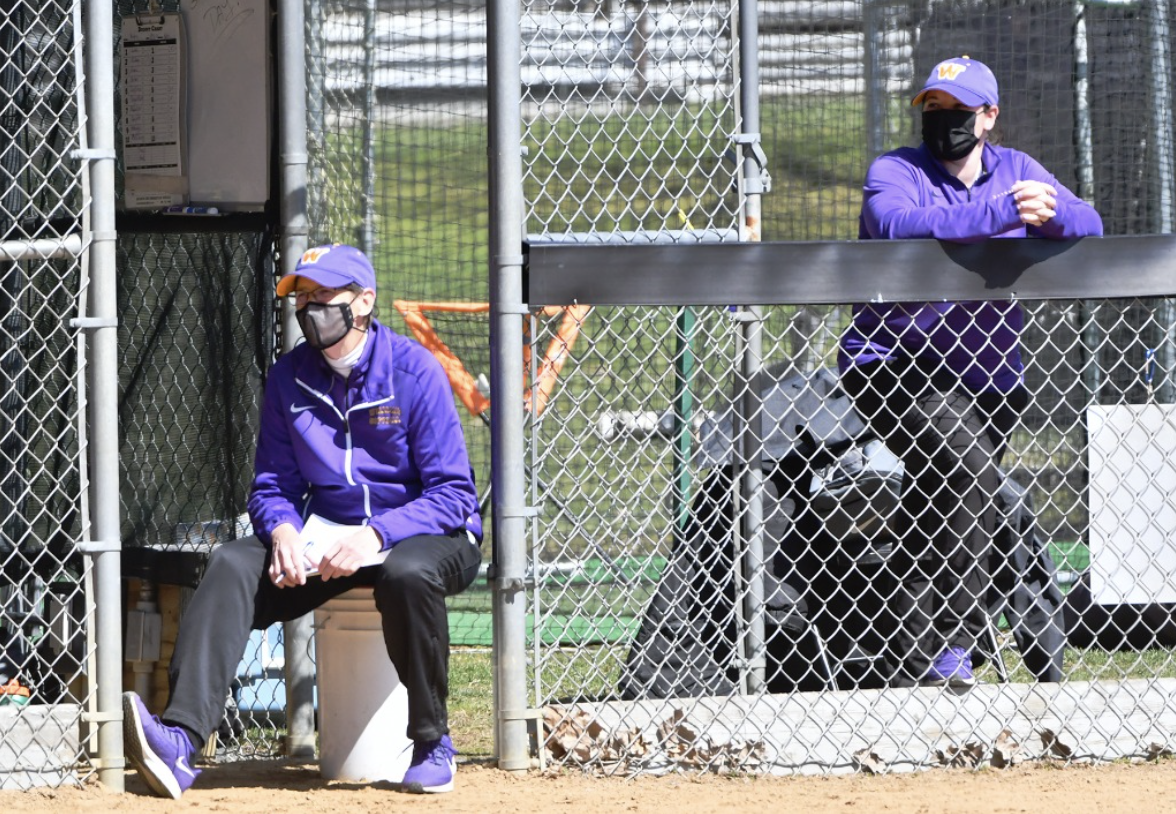 Kris Herman, head coach of the softball team since 2003, will be inducted into the National Fastpitch Coaches Association (NFCA) Hall of Fame on Dec. 10.
"[This is] the highest honor for a softball coach, so it's really amazing and exciting," Herman wrote in an email to the Record. "It means that my peers in coaching recognize my career to date on the field and as a contributor to the profession."
Herman has over 700 wins in her career as a coach, hitting the 700-win milestone in March 2018. She led the Ephs to four NESCAC West division titles, three NESCAC championships, and six consecutive trips to the NCAA Div. III championship tournament. Herman has been named NESCAC Coach of the Year (COTY) four times and has earned New England COTY honors three times – in 2001, 2005, and 2006.
Herman began her journey as a bat-and-ball player when she was 9. "[I] signed up for baseball but was not allowed to play because it was 'boys only,'" Herman wrote. "My mom fought that, and I was eventually allowed to play. I loved being on a team from that point on."
She continued playing baseball until she reached high school, when she joined the high school softball team. During her time there, the program won two state championships. After high school, she continued playing softball at Tufts.
After graduating from Tufts in 1986, Herman began coaching for Tufts' softball team. "I love being a Coach (capital C intended)," she wrote. "I love being a part of teams — helping groups and individuals set and work toward goals and to understand that intentionality and personal responsibility can lead to greatness for a group."
Herman has also coached volleyball, and while she loves the sport, she said she will always prefer softball. "I like being on the dirt and the combination of set-ish strategy and creativity that softball allows for, and the one-to-one nature of pitcher versus batter," she wrote.
Herman's coaching and support has fostered a team culture of "dedication, love, and passion for the team and the sport," Mara Kipnis '22, co-captain of the softball team, wrote to the Record. "Everything we do, we do for each other, and I think that has been at the heart of a lot of the team's success."
"[She's able] to recruit tight-knit classes that then contribute to a tight-knit team," Rachel Neugart '22, another co-captain of the team, wrote to the Record.
In addition to advice on the field, Herman's support off the field has also been instrumental to her athletes' success, according to Kipnis. "[Coach Herman] always believed in me (sometimes more than I believed in myself), and that allowed me to develop into a player that could meaningfully contribute anywhere on the field," she wrote.
Athletic Director Lisa Melendy wrote to the Record that Herman has also made an impact on the broader athletic community at the College. "Kris has been a terrific colleague who has done a good job striking the balance between advocating for her own program and understanding and supporting the needs of the entire department and College community," Melendy wrote.
Part of what makes Herman such a successful coach is her commitment to growth and improvement, according to Melendy. "She is always asking herself, 'How can I make this better? How can I do this better?'" Melendy wrote. "She is never content to just do what she has always done, she asks a lot of questions of herself and those around her to make this happen."