Staff Spotlight: Special Collections Librarian Anne Peale shares love of book history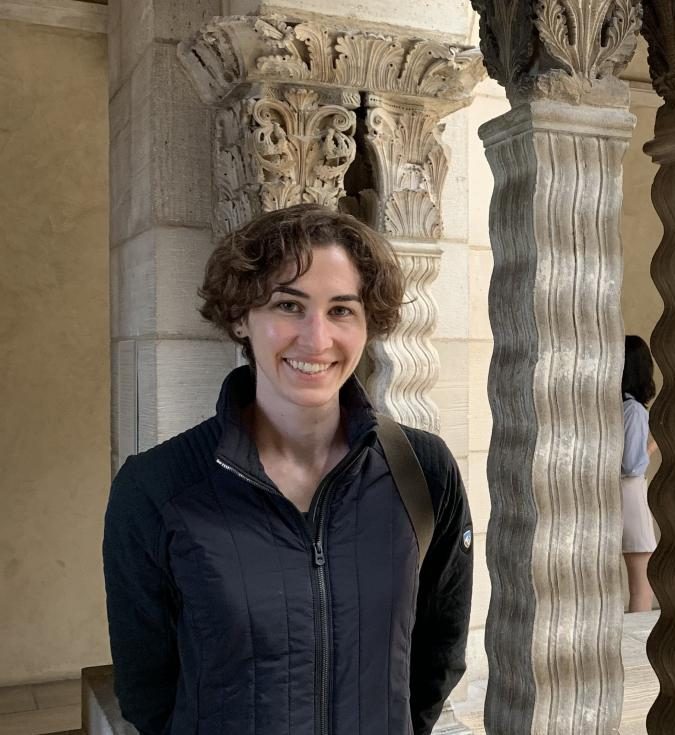 The first thing I encountered when I walked into Special Collections Librarian Anne Peale's office for our interview was an enormous, handmade, beautifully illustrated picture book titled Herman's Hiccups sitting on her desk. Peale explained that although the book was a student's senior thesis project from 1997, she was able to integrate it into Assistant Professor of Art Pallavi Sen's "Introduction to Printmaking" course earlier this week. 
"We're really here to serve the needs of the Williams curriculum and the Williams community," Peale said. 
As Special Collections librarian — a role she has held for nearly five years — her responsibilities include cataloguing new sources acquired by the College, helping classes access documents, answering reference questions related to the collection, and reshelving books. And it is clear that she loves all of it. 
As I sat in her office, Peale described the other books on her desk. By her computer was a collection that is in the process of being incorporated into the library system. Closer to where I sat was a bookseller catalogue from which the College is considering purchasing books — a process Peale consults on. On the corner of her desk was a reference book that she wanted to read because a chapter is related to her doctorate area of study. And, she said, she's excited by each text.
Peale's love of archival work started in her first year at Dartmouth College with a class on book history. "I kind of fell in love with the discipline," she said.
And that love only grew. At Dartmouth, she worked at a letterpress studio and got a job in the school's conservation department. After graduating, she worked for a year at Dartmouth's Rauner Special Collections Library, reorganizing papers written by Robert Frost to make them more accessible to the public.
"[I] learned a lot about what a special collections librarian does, and I was like, 'Yes, I want to do this,'" she said. Eager to continue studying book history, Peale went to graduate school and earned a PhD from the University of Edinburgh in historical geography. 
According to Peale, one of her favorite things about her job is the breadth of the collection that she gets to work with, which she said makes it difficult to choose a favorite piece of the collection. "It's hard to choose favorites when you have 100,000 things to choose from," Peale said.
The expansive collection lends itself to a wide breadth of academic interests, which Peale said is reflected in her interactions with students and faculty. "I really chose this profession because I love the diversity of the material that I get to work with," she said. "I love the tremendous variety of questions that I get asked in any given week, and I get to keep learning." Even so, she said she still sees room for the Special Collections library to expand alongside the growing Williams curriculum.
Peale argued against the notion that special collections are intimidating or out of reach. "I think it's easy for people to kind of think of special collections as being old and rare, and some of them are," she said. "But that doesn't mean that they have to be inaccessible or forbidding in some way. If we don't use what we have, then why do we have it in the first place?"
Ultimately, Peale wants students to know that the Special Collections library staff is always here to support students, whether it is for a smaller class assignment or a sustained research project over the course of the semester — even if you don't know where to start. "Walking through the door with curiosity and no specific question is just fine," she said. "We are always delighted to have people walk in the door and say, 'I'm curious about blank' and try to help with that. And sometimes we might not have the answers, but we'll be able to point you to the folks who do."