What to know about two lawsuits alleging unfairness, gender bias in College sexual misconduct cases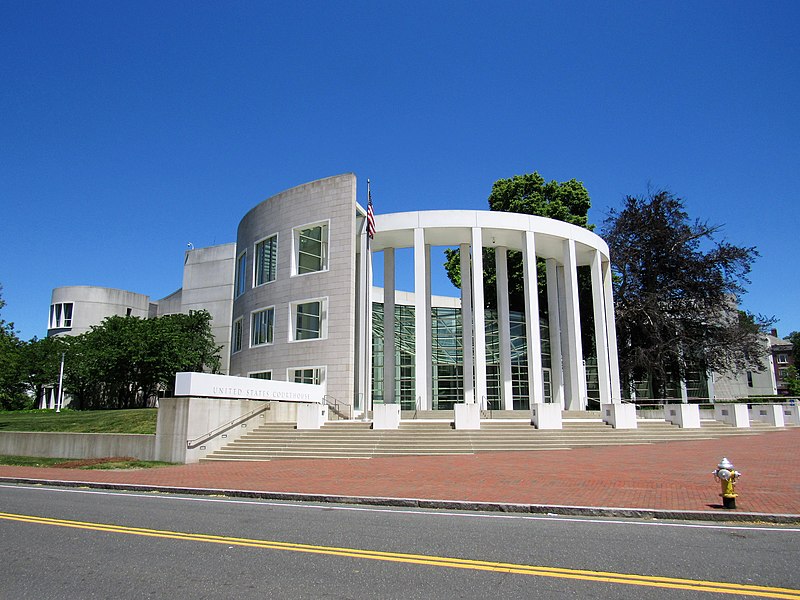 Across the country, colleges regularly face lawsuits from male students who were disciplined for sexual misconduct, and Williams is no exception. In the last five years, two male students who had been found responsible of sexual misconduct have sued the College for alleged unfairness in its disciplinary process. The two students — each anonymized in court as "John Doe" — said the College treated them unfairly because they were men, in violation of Title IX of the Education Amendments of 1972. 
One John Doe, who was expelled from the College for sexual assault, dropped the lawsuit in April after a judge sided against him on all central issues. The case of the other John Doe, who was suspended for a semester after the College found him responsible for sexual misconduct, is ongoing.
Male student drops suit after judge brushes aside most allegations
In a case filed in federal court in 2016, the pseudonymously named John Doe — who faced two sexual misconduct cases and two academic dishonesty cases during his time at the College between 2011 and 2016 — argued that his ex-girlfriend, by then a College employee, fabricated claims against him out of vengeance and that the College adjudicated these claims unfairly and in a gender-biased way. The evidence in this case forms a tangle of accusations and counter-accusations, of disciplinary proceedings and appeals.
In March 2021, a judge in Massachusetts federal court ruled in favor of the College on almost all counts in response to pre-trial motions for summary judgment.
Initial misconduct allegations against Doe
Originally a member of the Class of 2015, Doe was suspended for one year in spring 2012 after the College found him responsible for committing sexual assault. He started dating fellow student "Susan Smith" (a pseudonym) when he returned to campus in fall 2013. In November 2014, the College found him responsible for academic dishonesty; he was sanctioned with failure in the course and disciplinary probation.
According to a memorandum on the case by Judge Mark Mastroianni of the U.S. District Court for the District of Massachusetts, Smith graduated in spring 2015 and then became a College employee, while Doe remained a student. One night in December 2015, Smith slapped Doe, according to the judge's summary of the undisputed facts of the case. In the early hours of the following morning, she emailed then–Dean of the College Sarah Bolton alleging that she had helped Doe write essays for his Spanish classes. Smith didn't mention hitting Doe. She later sent an email to Bolton retracting the cheating allegation, but the College still opened an academic dishonesty proceeding against Doe. In February 2016, the Honor and Discipline Committee found Doe responsible for academic dishonesty and voted to expel him; in April, Doe got the decision reversed on appeal to the committee.
Accusations and counter-accusations
Meanwhile, the judge noted, Smith was relentlessly attempting to contact Doe, once calling him 41 times in four hours. In response, Doe sent Smith a cease and desist letter accusing her of harassing him. In April 2016, at Smith's request, the College imposed a no-contact order on Smith and Doe, which prevented Doe from participating in a dance team performance that Smith was coordinating. 
Doe's lawyers filed a formal Title IX complaint with the College against Smith and College administrators arguing that the no-contact order was discriminatory. "Despite the fact that [Smith] was the aggressor, it was John who faced [even further] punishment and again was denied educational opportunity based on his gender," Doe's lawyers wrote to the College. In May, Smith filed a complaint with the College accusing Doe of relationship abuse and retaliation. 
The College soon hired attorney Allyson Kurker to investigate the complaints that Doe and Smith had made against each other. In the course of Kurker's investigation, the story became even more complicated and the stakes of the accusations grew even higher. During the last five minutes of an hours-long interview with Kurker, Smith mentioned an instance of sex with Doe, from Labor Day 2014, that she said was nonconsensual. 
The College assembled a hearing panel in fall 2016 to adjudicate the many accusations — of abuse and retaliation allegedly perpetrated by Smith and of nonconsensual sex allegedly perpetrated by Doe. The panel found Smith responsible for relationship abuse, but it ultimately found her not responsible for retaliation. Doe claimed in his lawsuit that the panel absolved Smith of retaliation only because Marlene Sandstrom, by then the dean of the College, "interfered" with the panel's process — which lawyers for the College dispute.
The panel also found Doe responsible for nonconsensual sex because he lacked "affirmative consent," which was the standard for consent under the Code of Conduct that the College adopted in October 2014, and expelled him. The problem was that the allegedly nonconsensual sex had taken place in September 2014 — and the Code of Conduct didn't contain an "affirmative consent" standard until the following month. Given this wrinkle, Doe appealed the panel's finding. But in February 2017, the panel affirmed its finding: Doe was responsible for sexual misconduct, even under the September 2014 definition, which required "effective consent."
Doe's suit against the College
By the time the panel had affirmed its finding against Doe, Doe had already filed a federal lawsuit against the College. He claimed that the College had discriminated against him in favor of Smith, a female College employee, and that the disciplinary process against him had been unfair. In his complaint, Doe demanded damages for "missed educational opportunities and career opportunities, as well as damage to his reputation and continued emotional distress." He asked the College to expunge all of his disciplinary records — which presumably would include even the 2012 sexual assault and the 2014 honor code violation that weren't the subject of the lawsuit. And he called for the College to award him his degree.
Over the next few years, lawyers for the College and Doe deposed witnesses and requested evidence, and both parties moved for summary judgement, asking Judge Mastroianni to adjudicate Doe's claims based on the undisputed factual record.  
On March 29, 2021, Mastroianni sided with the College on all of Doe's claims except for the one that argued that Sandstrom interfered in the hearing panel's decision not to find that Smith had falsely accused Doe of an honor code violation. The judge did not decide either way on whether Sandstrom's alleged involvement was proof of an unfair process.
"When placed within the full context of the factual record, most, but not all, of the conduct identified by Doe fails to raise questions about the integrity of the investigation or adjudication," Mastroianni wrote.
The case was fully dismissed two weeks after the judge's decision. Daryl Lapp, of Locke Lord LLP, who represented the College in this case, told the Record that Doe voluntarily dismissed the remaining issue about Sandstrom's alleged involvement in the decision not to find Smith responsible for retaliation. According to Lapp, there would have been little reason for Doe to bring that "tangential" issue to trial, since it was unrelated to Doe's expulsion.
"Even if Doe ultimately prevailed on that issue at trial, which the College disputes, he would have obtained no recovery," Lapp wrote in an email to the Record. 
A lawyer for Doe did not respond to the Record's request for comment.
The case, Doe v. Williams College (3:16-cv-30184), was in the U.S. District Court for the District of Massachusetts in Springfield.
In still-unresolved case, male student argues family ties, biased training materials led to his suspension
John Doe (a pseudonym) — a 2020 graduate who had been suspended for sexual misconduct — alleged in his February 2020 complaint in Massachusetts federal court that his suspension was unfair and motivated by gender bias, and he demanded that the College pay him as-yet-unspecified damages and expunge his disciplinary record.
While the case remains pending, documents filed by both Doe and the College provide significant insight into the issues at play in the case. 
Misconduct complaint against Doe
According to Doe's complaint, in November 2016, Doe and a female student (referred to under the pseudonym Sally Smith) kissed and engaged in clothed touching. Two days later, Smith texted Doe, "The other night was amazing. Although I value the emotional aspects over the physical ones, I've been feeling so different and liberated after it… I would be glad to get to know you more if you still wanna know me better." Four days after that, Doe replied, "hey I didn't see this sorry," "let's hang out at some point next week," and "I'm just going to be super busy until the end of the semester . . ."
In January 2017, Smith and Doe had a conversation in Doe's room. Per Doe's complaint, Smith, a student from a country with "restrictive cultural norms," "expressed anger about what she saw as Doe's cultural insensitivity around their prior interaction." According to Doe, the two talked and then kissed and engaged in clothed touching. 
In April 2017, Smith filed a College Title IX complaint against Doe alleging sexual misconduct in both the November and January interactions. Smith claimed that she had not given consent to either encounter; Doe claimed that Smith had given consent to both encounters.
Investigation of misconduct claims
Dean of the College Marlene Sandstrom appointed attorney Allyson Kurker to investigate Smith's claims. During this investigation, Doe alleged, the College did not give him enough leeway to contact witnesses who could back up his case. He also claimed that the investigative report contained inaccuracies and omissions. 
One of these omissions, according to Doe, was that Smith had told her friends she was motivated to report Doe because she was upset that he had been selected for an unspecified prestigious "Academic Program" at the College. Since she told the investigator that this was not her motivation, Doe argued this discrepancy would show that Smith was not credible. (Based on clumsy redactions and other clues in Doe's deposition, the program is almost certainly the Williams-Exeter Programme at Oxford.) 
Sandstrom maintained that she had removed references to said academic program from the investigative report to be fair to Doe. She wrote in a July 2017 email to Kurker that mentioning the program would have prejudiced the report against Doe because Smith had said that "the only reason that the [Academic Program] is relevant to when/why she reported this incident is because another student who is planning to attend that program has told her that she was also mistreated by [Doe]."
"We would not have wanted to include something about other people feeling uncomfortable with Doe in the documentation for this case," Sandstrom said in a deposition this April.
Based on the investigative report, a panel of College staff members in August 2017 found Doe responsible for nonconsensual sexual contact for the January incident but not for the November incident. The panel decided to suspend Doe for the fall 2017 semester. 
Doe's suit against the College
Doe graduated from the College at some point in 2020, according to a deposition of Doe, and he filed suit on Feb. 18 of that year. He accused the College of conducting what he characterized as an unfair investigation and of suspending him because of gender bias — both claims the College has denied.
In his complaint, Doe alleged that the panelists who decided his case had received training materials that "contain anti-male bias and encourage panelists to stereotype men as sexually aggressive and more likely to commit sexual assault," including a slide that said "toxic masculinity" could lead to "sexual aggression." The College responded that this slide was one of several that put forward possible models of sexual aggression and that the presentation also involved discussion of "hostile femininity" and of sexual aggression in same-sex relations.
Doe also claimed that Sandstrom had "a close relationship" with one of his family members. As a result, he alleged, "Dean Sandstrom was motivated to make harsh decisions regarding Doe's case in order to shield herself from accusations of favoritism." 
Sandstrom acknowledged in a deposition that Doe attended Thanksgiving at her house in 2016. But the College strongly disputed this claim that she had been influenced by her family connection to the student. 
"The supposed 'close relationship' is this: Doe's father was raised (but not legally adopted) by a family with several biological children, one of whom later married Dean Sandstrom's sister — in other words, a person who was like a brother to Doe's father became Dean Sandstrom's brother-in-law," the College wrote in a memo to the judge. "Dean Sandstrom never had met Doe — she never even heard of him — until he arrived at Williams, introduced himself, and explained the connection between his father and Dean Sandstrom's brother-in-law." 
Doe seeks damages for the loss of educational and job opportunities resulting from his suspension, as well as for emotional distress and reputational harm. He has also demanded that the College overturn its decision finding him responsible for sexual misconduct and expunge his disciplinary record. He noted in the complaint that his disciplinary record made it impossible for him to pursue his goal of attending law school. 
In August, the College filed a motion for summary judgment asking Magistrate Judge Katherine Robertson to rule in its favor without holding a trial. 
"The undisputed facts demonstrate that the conduct process was conducted with basic fairness and the College followed its procedures as it reasonably would expect Doe to understand them," the College argued in the motion. "In addition, Doe has failed to adduce any evidence to support his claims of bias in the handling of his case."
Doe has opposed the motion, responding by restating his view that the disciplinary process he underwent was biased and unfair. Motions for summary judgment are granted if a judge determines that the important facts of the case are not in dispute and decides on the issues as a matter of law.
Lawyers for Doe and the College declined to comment on the case because it is ongoing.
The case, Doe v. Williams College (3:20-cv-30024), is in the U.S. District Court for the District of Massachusetts in Springfield.