Pandemic sabbatical delays complicate dept. staffing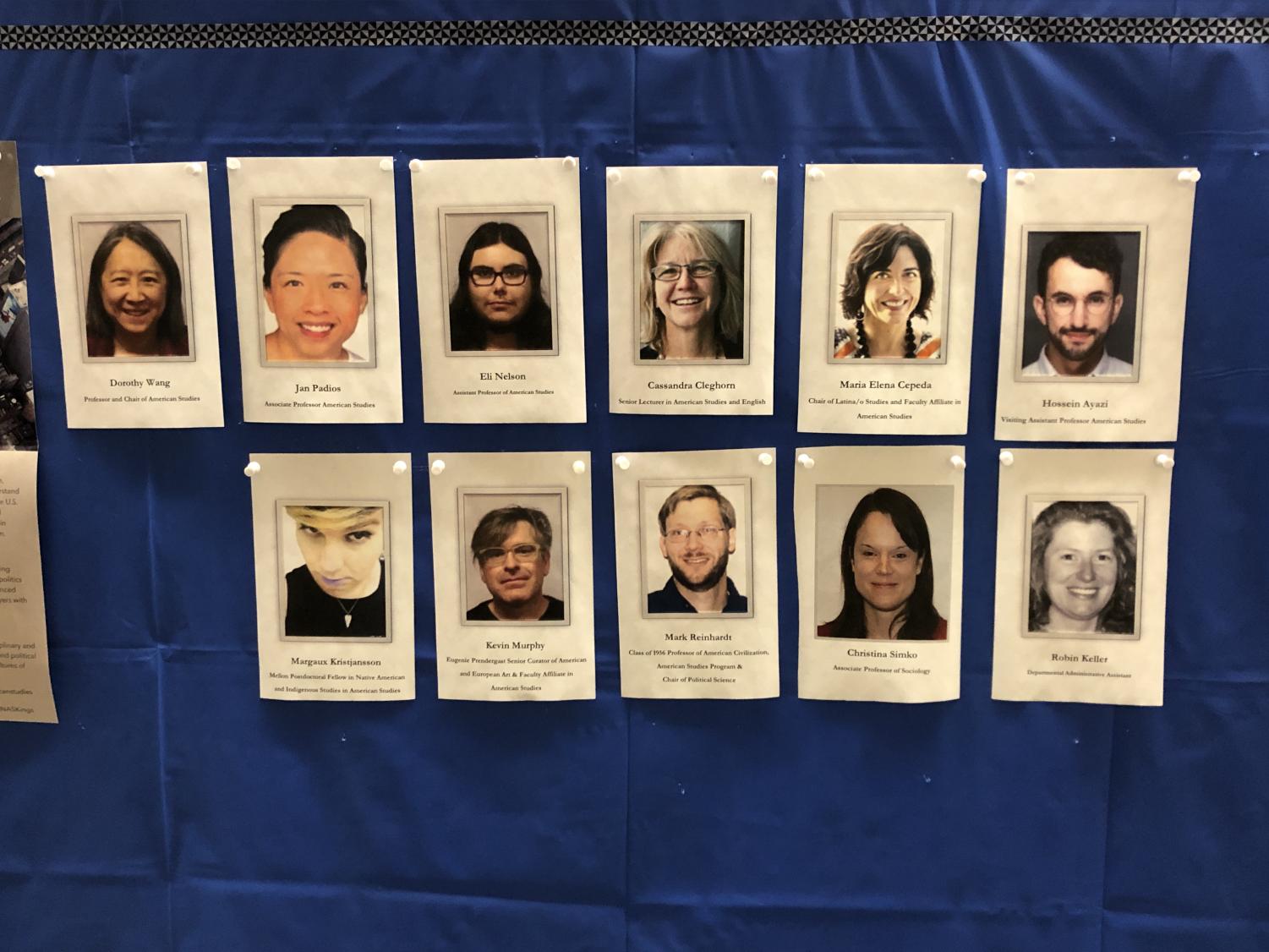 When the COVID-19 pandemic hit, many professors were forced to postpone their 2020-2021 sabbatical leaves, causing an influx in the demand for leaves in the current academic year and beyond. While some departments were able to function with fewer faculty members, others, especially small programs, have had to rework their sabbatical schedules. 
For faculty members planning to do in-person research, pandemic-related closures made going on sabbatical especially complicated. "If you can't get into archives or libraries, then having one semester of leave is not going to be very productive," Chair and Professor of History Roger Kittleson said. 
Sabbatical leave is intended to give professors time off to conduct research in their field of expertise. Tenured professors may apply to take either a full year of leave after six consecutive years of teaching or a half year of leave after three consecutive years. Their requests are then reviewed by the Committee on Appointments & Promotions (CAP), headed by Dean of Faculty Safa Zaki. In an email to the Record, Zaki wrote that beyond professors' needs, the CAP "takes the academic unit's staffing into consideration" when reviewing a request for leave. 
Many professors, being unable to travel for their research, requested to delay their leaves during the 2020- 21 academic year. For departments, this meant a higher number of requests for leave in subsequent academic years. This was true for the history department in particular. "There was a certain group of faculty who postponed their sabbaticals and it has meant that this year, we have fewer faculty around than was the case in the previous several years," Kittleson said. 
According to Kittleson, though, it's not unprecedented for there to be a year when more faculty than usual take leave, nor is it a significant problem for the department. "History is relatively more able to handle something like this, first of all, because of the size [of the department], but also because we have a very flexible curriculum," he said. 
While disjointed sabbatical timelines have affected larger departments, they have proven more difficult for the College's smaller departments and programs, according to Dorothy Wang, chair and professor of American studies. "Leaves really hit us hard, because we don't have many faculty to begin with," Wang said. "We would be much more impacted than, say, a large department like history or psych … because they can absorb the absence much better. But when you really have very few core faculty, it makes a big impact when one or two professors are gone." 
Wang, who had delayed her sabbatical to the 2023-2024 academic year after agreeing to chair the American studies department, has had to switch her sabbatical back to 2022-2023 after learning that two other senior faculty members in the department would also be on leave that year. According to Wang, it is not feasible for the increasingly popular program to operate with even fewer faculty members than it already has. "There's a greater demand for classes in the interdisciplinary programs like American Studies, … but our faculty are still really small compared to those traditional bigger departments," she said. "So we're absorbing greater demand and more majors, [but] we're really not growing very much." 
Other departments faced similar problems but were still able to operate fairly normally. The economics department, which is a similar size to history but has a more rigid curriculum, plans to hire two new visiting professors next year. This is partially because two professors who were scheduled to take sabbaticals this year decided to delay and take them next year. The hires are also partially due to an "unexpected spike" in the number of majors in the junior class, according to Chair and Professor of Economics Lara Shore-Sheppard. "If we hadn't been allowed to hire visitors, I don't know what we would have done," she said. 
Professor of Economics Jon Bakija, who opted to delay his scheduled leave in the 2018-19 academic year due to departmental concerns about having enough full-time faculty to be able to offer the full curriculum at the time, wrote in an email to the Record that professors do occasionally volunteer to delay their leave because of these concerns. "I volunteered to do this partly because we had an unusually large number of people in the econ department scheduled for a sabbatical in that academic year, together with the fact that we had a huge number of majors," Bakija wrote. 
Professor of Religion Denise Buell, who was the dean of the faculty when the pandemic began in 2020, told the Record via email that all faculty with a scheduled leave during the 2020-21 academic year could request to change the timing of their leave. "Those requests were worked out on a case-by-case basis, I cannot recall any cases in which someone's request was denied," she wrote. 
Although inconvenient for departmental planning of course offerings, sabbatical leaves produce long-term benefits for both faculty and students alike, Shore-Sheppard said. "From a student perspective, it can seem like leaves are maybe a problem," she said. "But [they are] essential to maintaining an actively researching faculty. So even though as a department chair, I have to deal with figuring out how to make sure that all things get staffed, the upside is that the faculty are contributing to research, which in the end leads to a considerably better educational experience for the students."