College community pushes for support for Afghan evacuees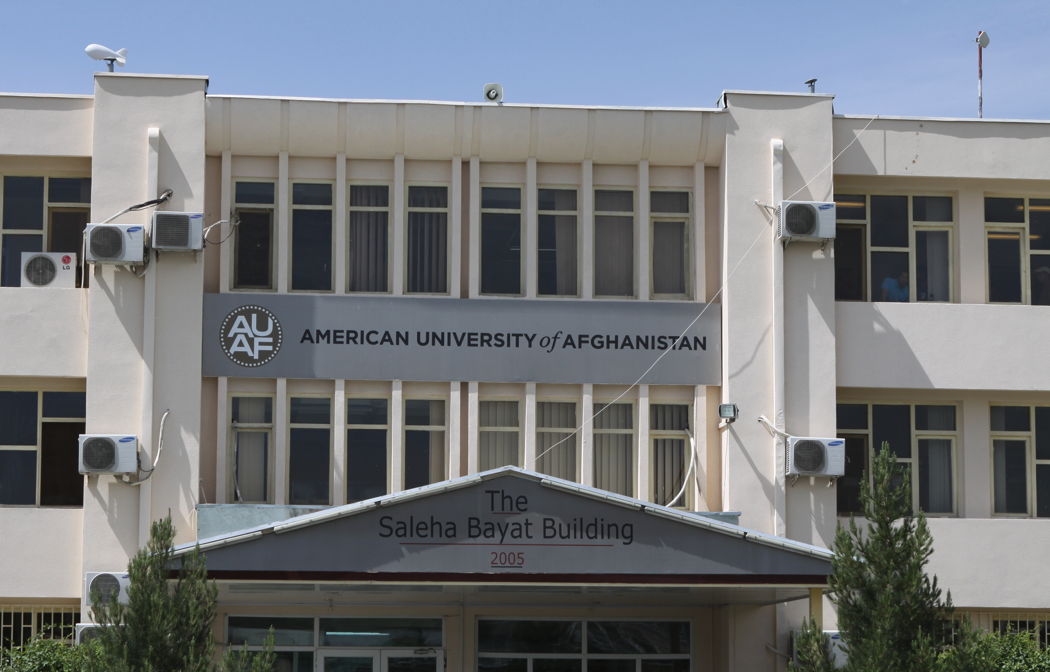 After the fall of the Western-supported democratic government in Afghanistan to the Taliban last August, many Afghan university students face an uncertain and daunting future. Some have fled from their homeland for other countries, and many have yet to find a permanent solution to their plight.
Soon after, Sarah Dean '23, — who interviewed Afghan community leaders last summer for a research project on media narratives about the U.S. withdrawal from Afghanistan ­— heard from one of her interviewees that some American colleges and universities were taking steps to help.
"I heard from one of the Afghan community leaders I interviewed that Middlebury College was admitting several displaced Afghan students who had fled Afghanistan," Dean said. "After I heard that, I began to wonder: Could Williams do something similar?"
Now, Dean and others are pushing the College to dedicate spots in its next admitted class to Afghan evacuees. With the support of Katrina Wheelan '21, co-leaders of the Williams Refugee Advancement Coalition Jonathan Breibart '24 and Kazi Raleh '24, and several professors, Dean wrote to President of the College Maud S. Mandel, Provost Dukes Love, Dean of Admission and Student Financial Services Liz Creighton '01, and Director of Admissions Sulgi Lim arguing that the College has the resources to admit a cohort of at least 10 Afghan students. 
"Williams is uniquely positioned to undertake this endeavor because we have immense resources to support a cohort of students," Dean said in an interview with the Record.
Dean argued that academic institutions can help expedite the visa process for admitted students since student visas often process faster than refugee visas. "This is a phenomenal opportunity for the College to change the lives of these students while also changing for the better our Williams community."
After Mandel recommended that Dean meet with Creighton, Dean connected Creighton with representatives from the philanthropic arm of Goldman Sachs for preliminary discussions about partnering, though the College has not yet committed to admitting Afghan evacuees. Goldman Sachs partners with the Afghan Future Fund, a coalition of organizations and donors looking to place Afghan university students into American and Canadian higher education institutions.
The Afghan Future Fund is working with several students from the American University of Afghanistan (AUAF). Professor of Anthropology at the College David Edwards serves on AUAF's Board of Trustees and is chairing AUAF's committee on academic affairs and taskforce on the institution's future following the Taliban takeover in August. 
Edwards said AUAF is currently running its classes online, but many students are still situated within Afghanistan. 
"We currently have 750 students enrolled," he said. "And of that number, 370 are taking classes from inside Afghanistan. Some of those students are being forced to change locations on a regular basis…  We have become one of the targets of Taliban propaganda because of our association with the United States due to our name, and also because of the kind of education — the liberal arts education — that we provide."
While AUAF students took courses online because of the pandemic prior to the fall of the democratic government to the Taliban, many students no longer have consistent access to the internet due to power outages and fear that the Taliban will find their families, said Edwards.
During the August military evacuations, the United States evacuated 150 AUAF students, according to CNN. Although many students attempted to leave during the evacuations, many could not due to security concerns and logistical chaos at the airport. 
In addition to the 370 students in Afghanistan, the ongoing crisis has scattered AUAF students in 30 countries across six continents. "Some got out through the airport in August when the evacuations were still being conducted… Others have managed to cross over the border to Pakistan or Central Asia," Edwards said.
In particular, the American University of Central Asia in Bishkek, Kyrgyzstan, and the American University of Iraq Sulaimani in Sulaymaniyah, Iraq, have hosted many student evacuees. However, Edwards said having Afghan students remain at those universities is not a permanent solution.
"As Afghans, they don't speak the local languages [of those countries]," he said. "And while it's wonderful that they have a haven for the time being, the time stamp on that haven is going to expire, and they're eventually going to have to find more permanent refuge elsewhere."
"While most students want to return to Afghanistan, they also want to continue their education," Edwards said. "I think it's fair to say that the vast majority want to go back to Afghanistan. For a lot of them, their families are in Afghanistan, and they're unable to have contact with them, and they also want to continue the project of rebuilding their country, which is what led them to attend AUAF in the first place. But in the meantime, they also want to continue their education, which is where Williams and other schools can play a crucial role."
Dean said that other institutions like Bard College have already set an example of what this kind of help could look like. "Bard College committed to take up to 100 Afghan students," Dean said. "Even if Bard achieves their five-year goal of increasing their endowment to $1 billion, Williams still has more than four times the endowed resources. Because of this fact, I am particularly impressed by Bard's leadership on this issue."
Edwards, who helped arrange AUAF's partnership with Bard College, echoed Dean's sentiment. "Nobody's expecting Williams to offer 100 slots," Edwards said. "I think it's unrealistic for other schools to do that. But I don't see a good rationale for not having a dozen students. If we're worried about how they would adjust to Williams, then it would be better to take a larger cohort of Afghan students who have been through what they've experienced."
Edwards said that AUAF students in particular are well prepared for an American college environment. "These are students who have already been in liberal arts classrooms; they're the cream of the crop of Afghan students," he said. "They couldn't get into AUAF unless they could pass a lot of English language proficiency exams and were top students in their secondary schools."
Beyond advocacy to enroll Afghan evacuees in the College, many campus stakeholders are also working to support resettlement efforts.
According to Breibart, who co-signed Dean's letter to the College administration, the Williams Refugee Advancement Coalition has shifted its focus from advocacy related to the global refugee crisis in general to incoming Afghan evacuees to the region this year. "Last year, [the coalition] was known as No Lost Generation, and in the past before that, too," he said. "And now, we're trying to make it into a need-based group that is going to focus on the Afghan resettlement that is taking place."
The Jewish Family Services (JFS) of Western Massachusetts is working to resettle 60 Afghan families and individuals in Berkshire County, according to Breibart. Other campus organizations, such as the Center for Learning in Action (CLiA), are also supporting JFS's work.
Notably, the Williams College Jewish Association (WCJA) and Lehman Community Engagement recently raised a total of $9,110 to support JFS's resettlement efforts. According to WCJA co-President Melvin Lewis '22, over 900 students donated the funds from their meal swipes.
At the College, various academic offerings allow students to learn more about Afghanistan beyond the ongoing crisis and to support resettlement efforts.
Enrollment in Professor of History Chris Waters' class on the 19th- and early 20th-century Anglo-Afghan Wars increased this year, Waters said, perhaps because of increased student interest in Afghanistan in light of current events.
Next year, Edwards plans to teach a class at Williams whose central feature will be the development of a secondary school curriculum on Afghan history and culture that can be used in both Afghan and non-Afghan contexts. "Afghans living under the Taliban are going to be cut off from a lot of [their] traditions, and already have been, and I think it's important to find venues using the resources available to us, including the internet, to keep those traditions alive," he said. "I want to find ways in which we can help Afghans to preserve those traditions and keep them alive, as well as teach young people from other countries about the rich heritage and history of this country, which is so often pictured solely as a place of violence and religious extremism."
As campus stakeholders prepare for the work ahead, Breibart said much is uncertain. "We don't know how many, and we don't know the details of who's coming out of the 60 families because it's very last minute," he said. "Jewish Family Services is only notified a week in advance [of their arrival]."
Nonetheless, Breibart said he and the Williams Refugee Advancement Coalition hope to bring together different community members on campus for upcoming projects, such as community presentations, mentorship programs, and providing transportation support to resettled families.
Dean said she encourages other students to become involved. "There is a lot of broader work that needs to be done to support the Afghan community in Pittsfield and Berkshire County," she said.