College holds first-ever Williams Firsts Celebration Week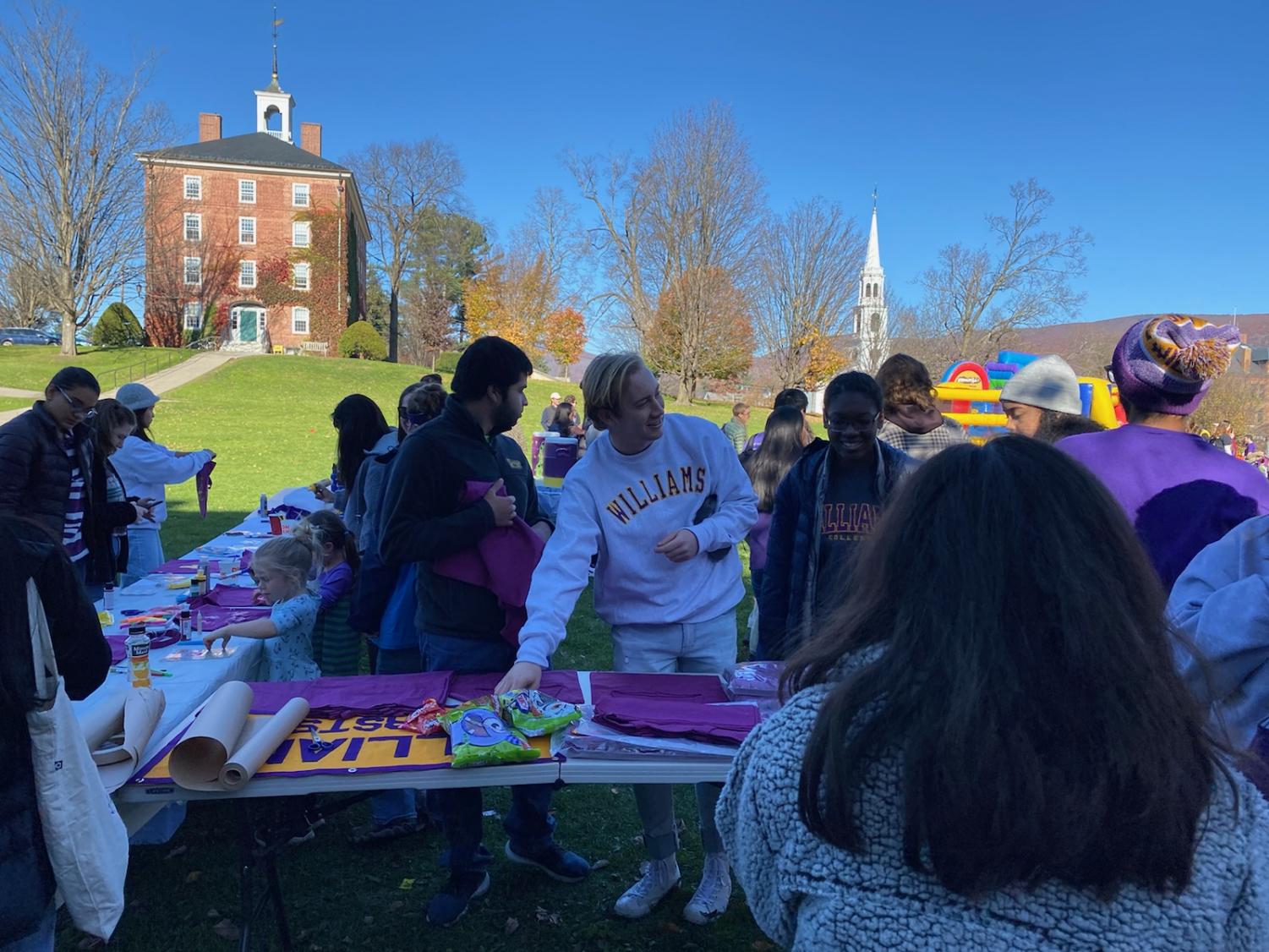 Williams Firsts Celebration Week — which ran from Nov. 6 to Nov. 12 — marked the first time the College has dedicated a week to recognizing and celebrating Williams Firsts students. 
The College has adopted a definition of first-generation status that Dean of Williams Firsts Rebecca Garcia said is more inclusive than those used at other institutions. Rather than the "first-generation" or "first-generation, low-income" definitions used by other institutions, the College's definition of Williams Firsts acknowledges many different experiences, Garcia said. "It defines the experience of a student who is the first in their family to attend college, the first in their family to travel away from high school, the first in their high school to attend a college like Williams," she noted. 
The week included a variety of programs, such as study away information sessions; writing workshops; alum discussions; a Firsts community photo, dinner and mingling with Career Center staff at the Williams Inn; and Junior Advisor tabling in the Paresky Center. 
The new Williams Firsts Celebration Week is part of a larger goal "to shift the culture at Williams [so] that Firsts students are integrated into [its] fabric," Garcia said. She noted that the dean's office's specific goals for the week included sharing and highlighting the stories of Williams Firsts students and creating spaces around campus to do so, such as highlighting Firsts students on both Eph Sports and International Education and Study Away Office's social media pages.
Before First Days begins each fall, Firsts gathers for a three-day pre-orientation program as a Williams Firsts cohort. In addition to the pre-orientation program, Williams Firsts meets throughout the academic year in events organized by the Student Advisory Board and the dean's office. Throughout the semester, the board hosts office hours with the Student Advisory Board and community events and partners with campus organizations to support Firsts students in their time at the College.  
Azaria Vargas '22, a member of Williams Firsts, said that she enjoyed the events of the celebration week. "It made me feel seen within my identity and helped me connect with and meet other Firsts on campus, as well as interact with faculty and staff," she said. 
Garcia said that these events were created to be "fun, connective, and informative," while also promoting a cross-campus celebration. "I also want our Williams Firsts students to know that there's many people on campus, their peers, as well as staff and faculty who want to be there to kind of guide and support them throughout their four years," she said. A key element of this year's celebration, Garcia said, was that it was held not just for the Firsts community rather to be visible and accessible to the entire campus.
Williams Firsts coordinator Connor Middleton '22 said that what made this year unique was the number of initiatives led by a range of students and offices, which provided members of the Firsts Board the opportunity to take advantage of the events as well instead of being involved only on the planning side. 
"It allowed us to … actually allow ourselves to be celebrated and to just take pride in the fact that we are either the first in our families to graduate from a school like Williams or first-generation Americans," Middleton said.
"Generally, I think, a lot of Firsts struggle with imposter syndrome…. so it's really nice to see professors and people from different departments coming together to celebrate the fact that there are Firsts in their community, and that they're special and that they belong there," said Emily Kondo '23, who will be next year's Williams Firsts coordinator. 
Vargas, who is also a captain of the softball team and co-chair of the NESCAC Student Athlete Advisory Committee (SAAC), said that being a first-generation student and varsity athlete led her to work to create a sense of community for first-generation student athletes like herself.
"The continued pervasiveness of misconceptions about student-athlete identity, and a reflection on the embrace of my identity that I have felt on my team alongside a realization that I want to know more first-gen student-athletes on other teams," she said. Vargas said she is currently working with Garcia, other Firsts athletes, and alums who shared both identities to achieve these goals.
Wilson Lam '22, a Firsts international student and Williams Firsts pre-orientation leader, highlighted the importance of continuing to work on inclusion after the celebration week concludes. "I work for the Writing Workshop, which was one of the campus bodies the Firsts Board contacted to co-host events this week," Lam said. "I was notified by my supervisor that I was only one of two Firsts students working as tutors there. That revelation made me feel like programming that might enhance First students' engagement with campus resources and community participation was needed not only over this week, but also over the long term."
María Fernanda Estrada contributed reporting.