Winter sports preview: Teams resume play after two years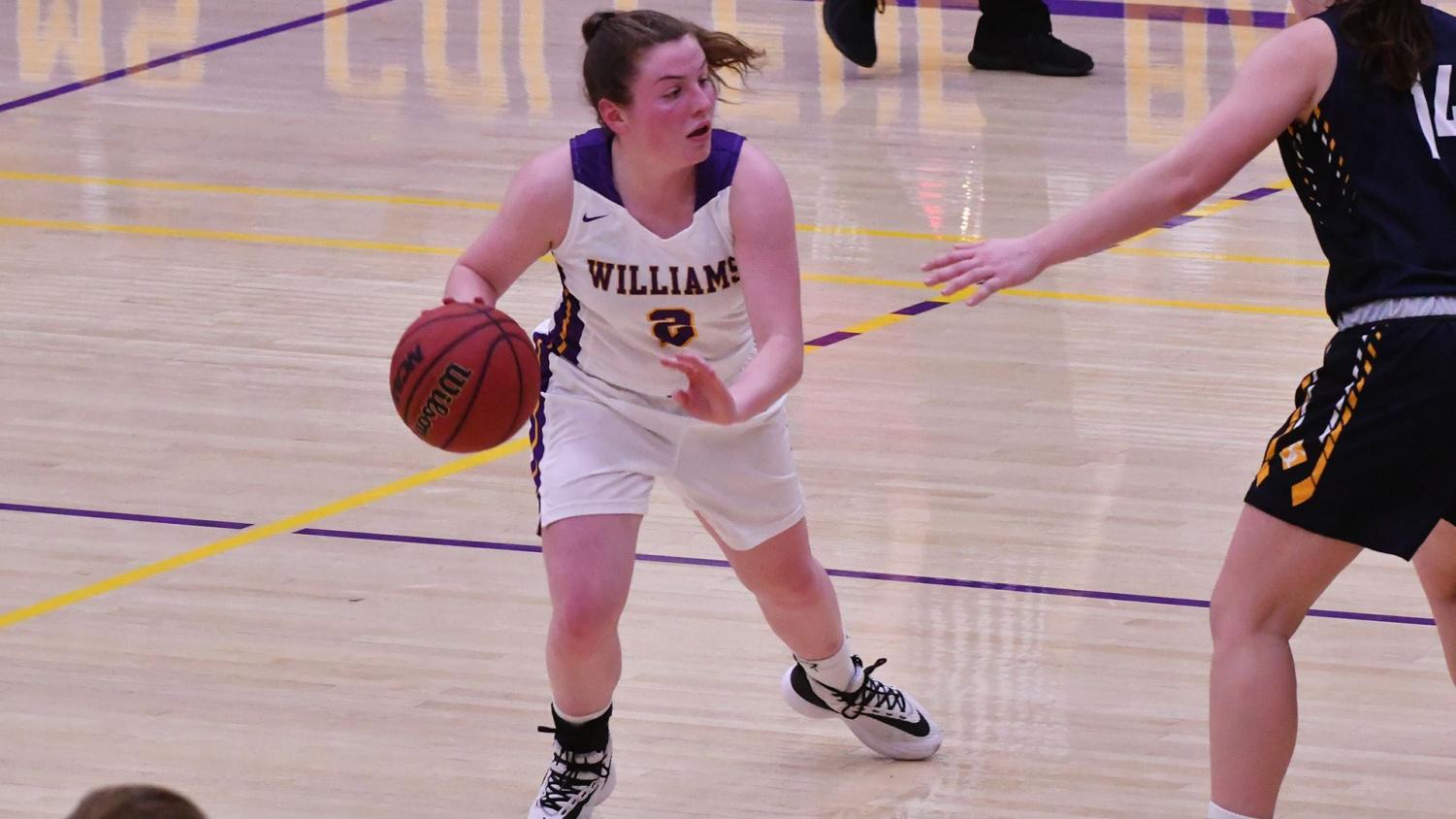 This week marks the first time in nearly two years that many winter season athletes are taking to the court, ice, or pool to compete in purple and gold. After last year's season was canceled due to the COVID-19 pandemic, around half of most teams have yet to compete at the collegiate level, meaning teams have drastically different rosters from their last winter season in 2019-2020.
Six hundred and thirty-three days after its last match, men's basketball had its first game against SUNY Oneonta on Tuesday, emerging victorious 79-69 in overtime.
This season, the Ephs are led by their four seniors Mike Myers '22, Marc Taylor '22, Dan Kacmarek '22, and Jovan Jones '22. "This is their last year to compete at Williams, and last year showed them how much they will miss it," head coach Kevin App said. "They're not taking anything for granted right now and really have been playing well and leading the team." 
Women's basketball (2–1) had its first matches of the season this past weekend, highlighted by a decisive 89-42 win over MCLA. There are five returning players from the season two years ago, which was capped off with a 20–8 record and a trip to the NCAA Div. III Sweet 16. On Tuesday, the team defeated Vassar 63-60. This weekend, it will host the Morin Memorial Tournament, with games against St. Lawrence and Framingham State on Friday and Saturday, respectively. 
Women's ice hockey hits the Lansing Chapman Rink this Friday in its first game of the season against Colby. The team has a relatively equal balance of players across all four years, with seven first-years, five sophomores, four juniors, and nine seniors, five of whom took a semester off to play an additional year at the College. The team is hoping to continue its winning trend after ending 12–9–4 in the 2019-2020 season. Men's ice hockey also kicks off its season this weekend, taking a trip to Maine to face off against Colby and Bates. The team is looking to improve upon its strong 17–8–1 record from the 2019-2020 season. 
Women's and men's squash are also returning after almost two years without competition. They travel to Philadelphia this weekend to face off against Drexel and the University of Pennsylvania in their first matches of the season. "We are really building our programs back up while having two classes of athletes who never competed yet and [are] only now learning our team's culture," head coach Zafi Levy '01 said. "Every day things are getting better, physically and socially, so we are all excited to start competing again, which is really the last missing part." 
Men's and women's swimming and diving also start off their seasons this weekend with a home meet against Springfield on Friday and another on Saturday against Union. The women's team aims to continue its NCAA Div. III dual meet win streak of 13 years. "Success this year will be dependent on a total team effort where everyone contributes, but I believe that is something that we can accomplish," head coach Steve Kuster told Sports Information. 
Women's and men's indoor track and field are looking to build off a successful 2019-2020 season that was cut short just as athletes began qualifying for Nationals. The two teams boast large rosters of 53 men and 54 women and will compete in its first meet of the season at Boston University on Dec. 4. "We are looking to build connections with each other," head coach of the women's team Nate Hoey wrote to the Record. "To be present for each other, to support and care for each other and connect. When we put effort into each other, the daily training sessions are enhanced, putting everyone in a better position to chase their goals and aspirations." 
The wrestling season starts off this Saturday in Springfield, Mass., in a meet against Springfield College. The 17-strong team includes five fifth-year seniors who "have not only set us up for success right now but have shown for a generation to come what it means to be a Williams wrestler," head coach Scott Honecker told Sports Information. 
Alpine and Nordic skiing are the last winter sports to start their seasons, with their first meet, Colby Carnival, on Jan. 13 in Waterville, Maine. Both teams are full of new athletes; 11 of the Alpine team's 19 members are first-years and sophomores, and 10 of the Nordic team's 17 members are first-years and sophomores. The Nordic team also has a new coaching staff, with Steve Monsulick stepping into the role of interim head coach on Oct. 1 after spending 13 years as an assistant coach for the University of New Hampshire's Nordic team. Kelsey Gura, head coach of the Alpine team, said she is excited to watch her players compete after a long hiatus. "There is so much momentum to be gained from skiing as a united team that was missing last year when everyone was divided around the country," Gura wrote to the Record. "I'm excited to see the skiers enjoy each other and use that energy to build confidence and ski fast."
In anticipation of the season to come, coaches across all winter sports are faced with similar challenges due to the impact of the COVID pandemic. Several coaches said that after almost two years without competition, it is difficult for athletes to adjust to the physical demands that practices and games put on their bodies, and the chance of injury is high. "Like all other coaches, I am worried about athletes getting injured during this built-up period," Levy said.
The low rate of returning players is another common issue, as many teams graduated their core players. "We're going to look different from what we were [two years ago] because we graduated so much experience," women's basketball head coach Pat Manning told Sports Information.
But more than anything, all of the teams are united by excitement about returning to play. "I just hope to see a team that appreciates each other and the opportunity to play and compete together," App said.