Alyssa Clark '15 breaks world record by running 95 marathons in 95 days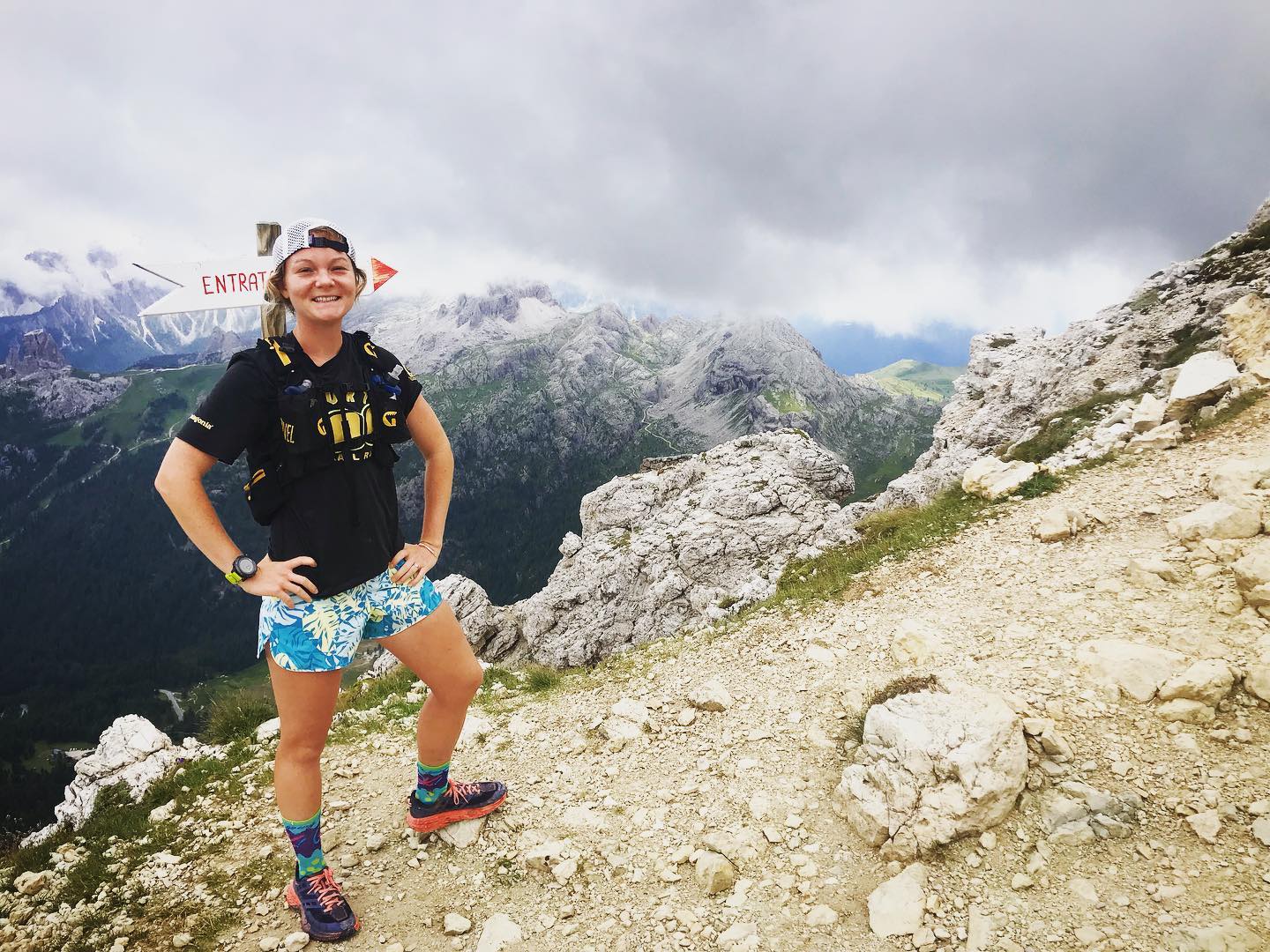 When the Italian government issued COVID-19 stay-at-home orders in spring 2020, Alyssa Clark '15 and her husband did not know what to do with their free time. They were stationed in Italy serving the U.S. military at the time as a facilities manager. With an ultramarathon background and access to the Navy's gym facilities, Clark said she felt the training under her belt was wasting away as she sat indoors. Her solution? She ran a marathon every day until they could get back outside.
After the initial 14-day lockdown had passed and the stay-at-home order was extended, Clark kept on running. "It just kept escalating and really, everyday was a gift and I guess I never expected tomorrow," she told the Record. "[I just] hoped that it would happen and kind of tried to set myself up for being successful the next day."
"Around [Day] 25 or 30 I started being like, 'I wonder what the record is,'" Clark said. When she learned the world record for most consecutive marathons was only 61 days, she established a more concrete goal for herself. "I [thought], 'I'm kind of close to halfway,'" she continued. "'Maybe I should keep trying to do this.'"
Clark ultimately ran 95 consecutive marathons, far surpassing the 61-day record. While Clark intended to set the record at 100 days, she contracted COVID after Day 95. That, on top of a taxing move back to the United States, ultimately made it too difficult for her to continue, and her journey came to an end in Florida. "I always said that if I felt that I was going to be putting myself in a position of being a burden on the medical system, I would stop immediately," Clark said. "So as soon as things started going downhill, I pulled away from it."
At first, Clark didn't realize she was experiencing symptoms of COVID. "[I] was so tired, nauseous," she said. "I could not figure out that it was my body just saying enough is enough." But Clark hit her breaking point during her 96th marathon, when she ultimately decided not to finish the run, completing her record.
Even outside of COVID, Clark faced other physical challenges throughout her 95 days of marathoning. "Really early on, [marathon] number four was very hard because you're super tired," Clark said. "[Once my] body found a homeostasis… [it] made the marathons easier."
While Clark was never seriously injured over the 95 days, she experienced severe pain in her quadricep around Day 50. But after modifying her typical routine from running on roads or her treadmill to a standard track with a softer surface, she overcame the pain.
Clark also had the additional challenge of collecting GPS data, witness statements, photos, and articles to submit to Guinness World Records. More than a year after she ran her first consecutive marathons, she received word that the record was official in June 2021. "I was and am definitely proud to have the record, but I hope someone will go out and break it one day soon," she said.
In her 95 days of marathoning, Clark almost never did the same route twice. In addition to running on the treadmill, she also frequently ran on a 2.2-mile loop in the military base. After the lockdown ended, she ran in different routes around Italy.
Clark attributed much of her success to the support she received from her husband. "My husband made the most sacrifices of anyone," she said. "He had to take care of so much more in [our] daily lives and take the lead in moving [us] across the world during a pandemic… [I] just didn't have the mental or physical capacity outside of the running to contribute as much."
Growing up in Bennington, Vt., Clark had access to a lot of trails and outdoor spaces that she used for various sports such as cross-country skiing and lacrosse, which she continued at the College.
Inspired by the book Ultramarathon Man by Dean Karanazes and her determination to remain active, Clark began her ultramarathon career soon after graduating. She finished her first 50-kilometer race just two months out of college, and didn't want to stop. "[I] just got bitten by the bug," she said. "So it kind of just escalated from there."
Despite her background in ultramarathon running, Clark also credited a lot of her success to luck. "I often get asked if I would ever do it again," she said, "I always say no because I think I strung together a lot of luck… I think so much of it is just a lot of luck involved in not getting injured."
Clark also noted that her time at the College played a role in her success. "I think that Williams teaches you how to find reserves and find a deeper part of yourself," she said.