Faculty dogs on campus
This week, the Record spoke with faculty members who bring their dogs to campus for class or office hours to learn more about their furry friends. Submissions have been edited for length and clarity.
Rosie – Senior Lecturer in Art Holly Edwards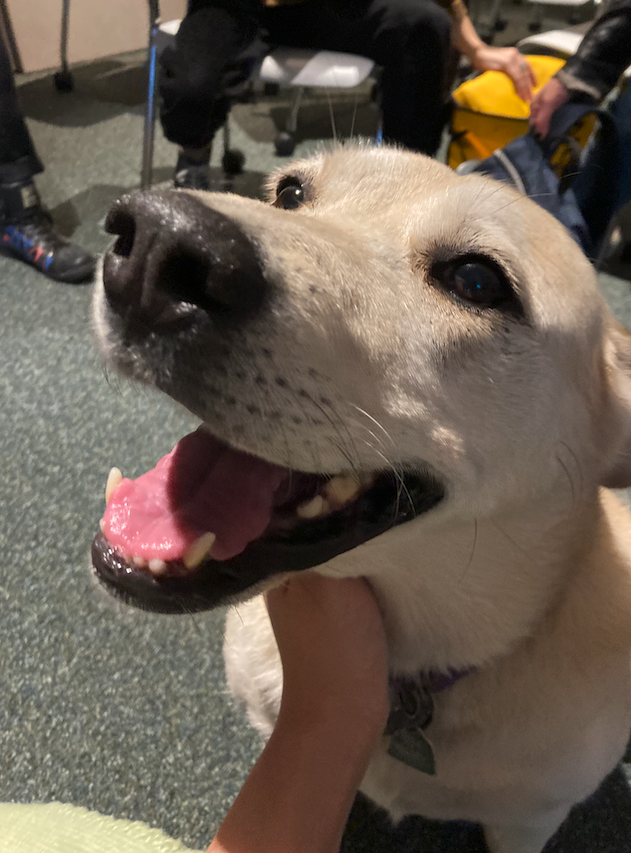 I "rescued" Rosie a few years ago — she had been found tied to a tree somewhere down South and brought to the Berkshire Humane Society for adoption.  Lucky me!  She is a therapy dog in spirit and loves coming to work with me, greeting everyone with tail wags and nose bumps. 
Rusty – Professor of Mathematics Colin Adams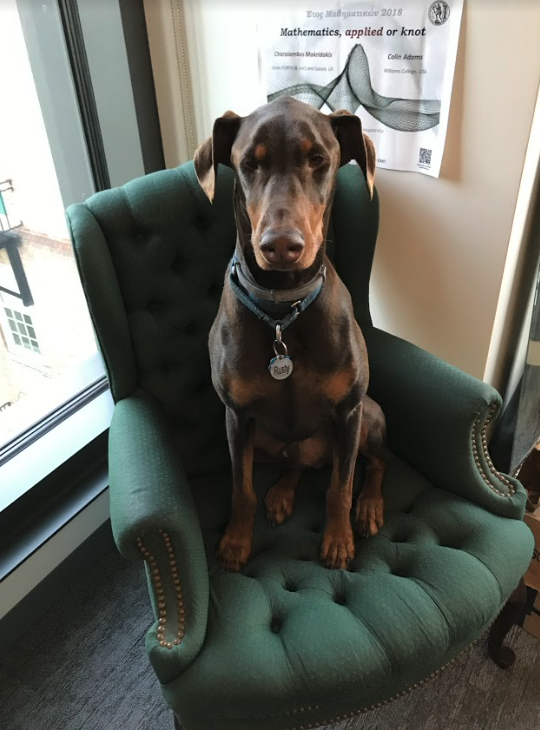 Rusty is a 3-year-old Doberman that I adopted from Second Chance Animal Shelter up in Shaftsbury, Vt., when he was 1.  After spending 24/7 with him for a year (I was on leave last year), he is still getting used to not having me around all the time. I can tell how much he missed me by how many shoes of mine he has carried over to the couch where he waits: One, two, or three.
Kitka – Chair of Biology Lois Banta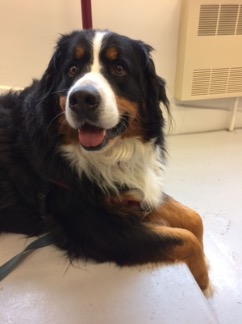 Kitka is 7 years and 10 months old.  She is named after a women's vocal ensemble based in the Bay Area that sings music from eastern Europe… Most students seem to love her furriness and her energy, and she gets a lot of attention and cuddles. Some students say she's like a stuffed animal! We try hard not to surprise anyone when we go around corners because she looks kind of like a bear, and I don't want anyone to be startled.
Sadie – Associate Professor of Mathematics Julie Blackwood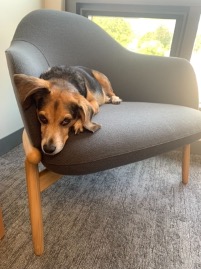 I originally started bringing her to work because I had a second beagle who passed away, and Sadie was lonely at home. Students really seemed to like having her around, and many missed their own pups, so I continued to bring her to the office. I love it simply because of the joy she brings.
Phinney – Chair of Psychology Noah Sandstrom
Phinney is a 5-month-old mini-bernedoodle. With regard to his name, after lengthy family discussions, we settled on Phinney. It's a fitting name, though, because he shares characteristics with one of the most famous case studies in the history of psychology — Phineas Gage…  Phinney the dog had no iron rods launched through his head, but every evening, for about 20 minutes, he seems to lose all frontal lobe function… During the day, however, he is the sweetest, most cuddly puppy imaginable and is alway eager to share some love with students who need it!
Dexter – Chair of Women's, Gender and Sexuality Studies Gregory Mitchell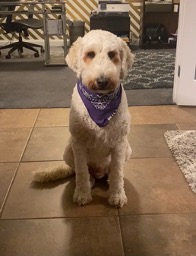 Dexter is a 4-year-old labradoodle and was basically raised on campus since he was 9 weeks old. Students have taken him along to football games and taken him out for JA [Junior Advisor] dates. He often sits in the door with his head poking out of my office in Hollander because he knows people will stop in the hall to pet him when they see him.