College plans to relocate WCMA to site of old Williams Inn, enters design phase for new building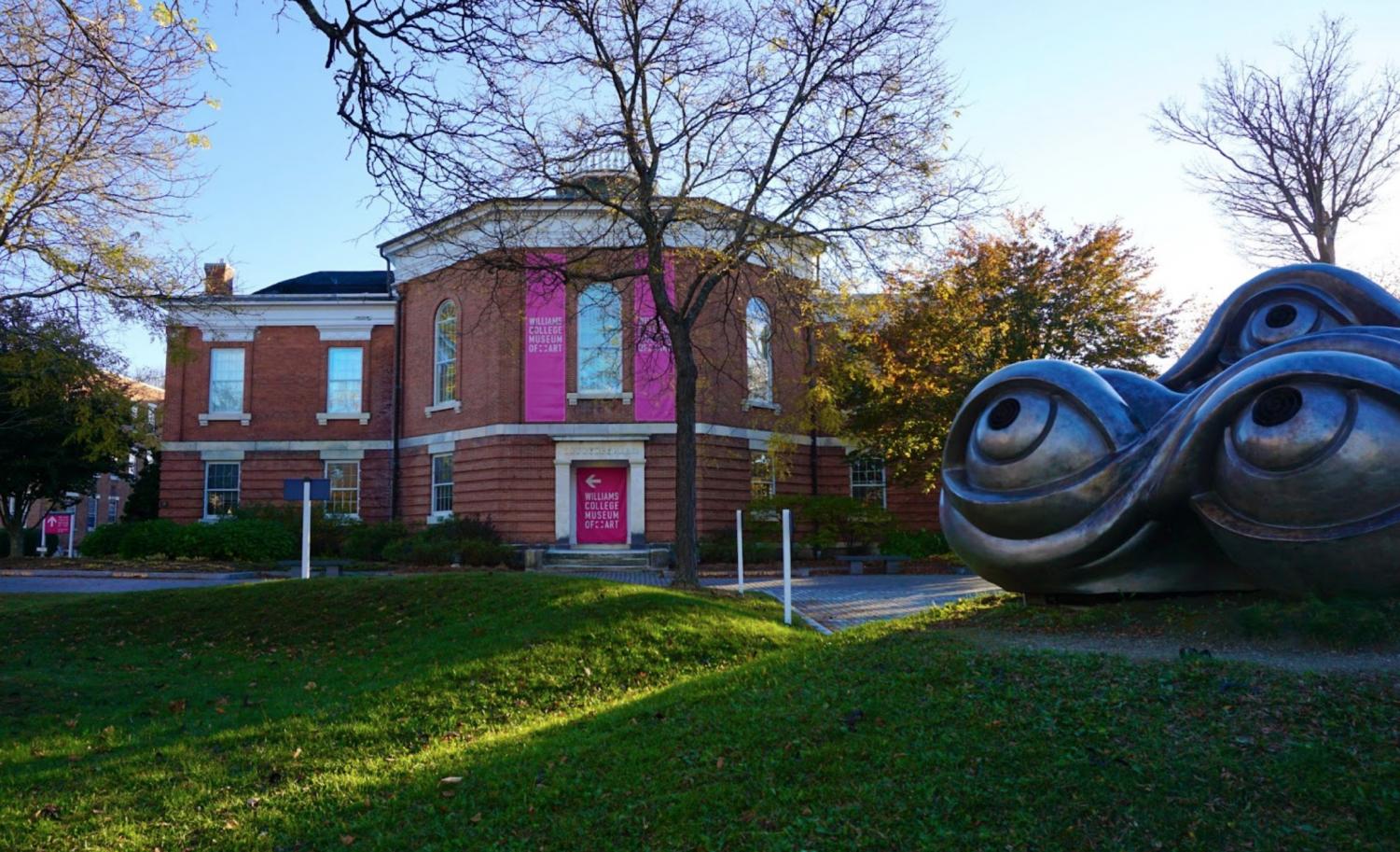 Lawrence Hall, where the Williams College Museum of Art (WCMA) has resided since its founding in 1926, was never meant to be an art museum. Rather, the octagonal core of the building was constructed in 1846 as the College's first library.
Director of WCMA Pam Franks said that this was part of the reason that, on Oct. 8, the Board of Trustees voted to relocate the museum to a new building at the intersection of Routes 2 and 7 — where the former Williams Inn stood until its demolition in 2020. Although the new site was chosen in late 2019, delays produced by the onset of the COVID-19 pandemic allowed for a 22-month consultation period involving WCMA leadership, the College administration, and Deborah Berke Partners, a New York City-based architecture firm. 
Franks said that the decision to move the museum to a new space grew out of the College's commitment to expanding the arts, in accordance with its 2021 strategic plan. "The arts and the museum, historically so strong at Williams, are a current strategic priority," she wrote in an email to the Record. "WCMA is a dynamic hub of teaching and learning with art across disciplines, and also a key partner in the regional arts ecosystem." 
The move was also driven by practical considerations. Built in 1846, Lawrence is one of the oldest buildings on campus — and its age is starting to show.
"The reality is that WCMA has outgrown Lawrence Hall," Franks wrote. "[It] has a number of issues due to being an aging building. Thus it is a challenge to maintain present-day museum standards." 
President Maud S. Mandel said that the construction of a new building for WCMA represents the College's long-term commitment to expanding campus and community engagement with the museum. "The new museum's educational and exhibition spaces will open up new possibilities for our work with campus and community," she wrote in a statement to the Record. "This is far more than a building. It's the next step in Williams' commitment to the vibrancy, relevance, and educational importance of the arts." 
Lawrence hasn't had a major renovation since 1986, when the College commissioned a $7.5-million redesign by renowned architect Charles Moore. Moore's post-modernist renovation created the building that is now familiar to students at the College. He added four stories, extra classroom and office space, and the "ironic columns" that adorn the back of the building. 
The new museum will offer expanded gallery space and allow for more of WCMA's 15,000-piece collection to be shown. At Lawrence, which is currently shared between WCMA and the College's art department, gallery space is limited to the third and fourth floors, with offices, classrooms, and an auditorium located on the first and second. Franks said that the new building will also expand classrooms and other teaching spaces.
WCMA has included classroom space as a central feature since its founding. Two redesigns of Lawrence — one in 1923 and another in 1926 — added more classroom space to the building, according to WCMA's website.
Professors have long taken advantage of WCMA's collections and learning spaces to integrate art in their teaching, according to Chair of Art History Liz McGowan. She pointed to the Object Lab, a hybrid gallery and classroom, as an example. The lab allows professors to request specific pieces of art to display that they can then use while teaching their courses. For example, "Materials Chemistry," taught by Postdoctoral Fellow in Chemistry Amnon Ortoll-Bloch, currently displays an 1800 portrait of Maharaja Sukh Singh to demonstrate the effects of mixing different pigments. The Rose Study Gallery — which was converted from a public gallery space into a classroom in 2004 — is another room where classes can be held in conjunction with art displays.
McGowan said that increasing the number of such teaching spaces was appealing to the College's art faculty. "Both these opportunities for teaching with art have been very successful," she wrote in an email to the Record. "Two or three Rose Study Galleries would allow more than one course access to view paintings, photos, or prints in the same class hour." 
McGowan also said that the new location may include an auditorium for public events, as well as a sculpture garden and outdoor theater. Since the College has not yet selected an architect or finalized a design, however, these plans may change.
Beyond expanding galleries and educational opportunities, WCMA is also incorporating sustainability into its designs for the new building. Although final sustainability goals have not been determined, Franks stressed the importance of aligning the recommendations that the museum gathered during the consultation phase with sustainable practices. 
"In particular, energy efficiency, opportunities for renewables, and incorporation of healthy building materials will be areas of focus," she wrote. "Recognizing that the project results in a net increase in building square footage, we will make a concerted effort to drive down energy use and the operational and embodied carbon footprint. The building mechanical systems and energy targets will be developed in concert with the Campus Energy and Carbon Masterplan to ensure that the project supports decarbonization goals."
According to the museum's statement, WCMA is set to officially relocate after construction on the new building is finished in 2026 — a century after the museum's founding. 
Until then, Lawrence will continue to serve as WCMA's home. Interim Assistant Vice President for Campus Planning and Operations Rita Copolla-Wallace said that the College has not determined the specifics on how it will repurpose Lawrence after the move, but McGowan said that the art history wing of the art department will continue to reside in Lawrence after WCMA moves. A 2020 report from a working group called the "Future of Arts at Williams" suggested the extra space resulting from WCMA's move could be used to turn Lawrence into an interdisciplinary arts center, but these plans are not confirmed. 
Franks said that she and the museum staff have many fond memories of Lawrence, a building that grew and changed alongside WCMA itself. She pointed to the various student performances that the museum has hosted over the years as some of her favorite memories.
"I have such a vivid memory of a student singing from the landing of the staircase during one of our season celebrations a couple of years ago," she wrote. "It was magical how the music filled the space and enveloped people as they moved through." 
Correction: A previous version of this article incorrectly said that the Future of Arts at Williams working group met in 2020. The group met in 2019 and published its report in 2020.