Ladan Osman speaks at Poetry at Bennington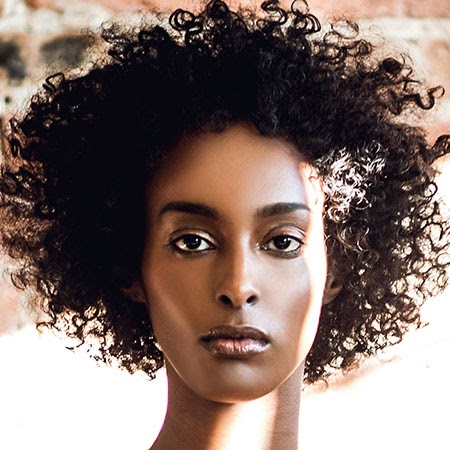 At the third out of five virtual talks that took place during the Poetry at Bennington series, Poet Ladan Osman held a conversation about audience identity in the visual and literary arts. 
Poetry at Bennington, organized by Director of Poetry at Bennington Michael Dumanis, is an annual multi-day event open to the public that strives to "showcase the range and vitality of contemporary poetic voices with an emphasis on cultural and aesthetic diversity," per Bennington's website. The talk, which took place on Oct. 27 and was followed by a brief Q&A session, explored the way audiences interact with different artistic mediums. 
Osman, who was born in Somalia, is the author of hybrid poetry and photography books  Exiles of Eden and The Kitchen-Dweller's Testimony, the latter of which won the Silverman First Book Prize for African Poets in 2014.  She is also the winner of the Whiting Writers Award, Hurston/Wright Legacy Award, and Lannan Foundation fellowship. Osman is currently premiering her first documentary, The Ascendants, on TOPIC, a streaming service. 
After an introduction from Dumanis, Osman began the event by introducing some of her multimedia work — work that Dumanis said consists of photo essays, photography, and creative prose pieces that "toy with the line between reporting and poetry."
From her poetry to her visual work, the majority of Osman's pieces explore the way people move throughout challenging periods of time. Osman, who lives in Brooklyn, focuses heavily on work about protests and Black identity, which she said is primarily inspired by her time living in New York.
After an introduction to her own work, Osman discussed how interactions with visual art parallel interaction with written work, presenting the photograph Sun Ra space Ⅱ by Ming Smith to explore how different creative mediums invite curiosity. She also emphasized how a viewer's identity can change the way they interact with an image. "Similar to an image in a poem, we have to consider how to establish a scene, how a reader enters it," Osman said. "The image immediately brings you into something. It is an invitation of magic, the holy, the ceremony. If you're Black, you might have different associations with the piece. You might understand some elements in a way that is a little more personal." Following her analysis of the photography, Osman presented the poem "fox" by Lucille Clifton to show the way imagery can create space in a poem. "The layout becomes a character," Osman said, reflecting on the negative space Clifton uses. "We enter with a space of question and mystery and need." 
Switching from images to films, Osman then showed the trailer from This Is Not a Burial, It's a Resurrection, a film directed by Lemohang Jeremiah Mosese in 2019, alongside a poetry collection from Maram Al-Massri and choreography by Pina Bausch to start a conversation on how viewers interpret and make meaning from different mediums of art. 
To end the event, Osman took a series of questions from participants. In response to a Bennington student, Osman discussed the difference between poetry and other art forms. Poetry can be less accessible to readers, so writers have to apply extra effort to make their pieces digestible., according to Osman. Through the work shown, Osman reminded participants that there are a variety of different ways people interact with art which can vary based on identity. 
"To me, poetry is in everything," she said. "Only sometimes that poetry is poems."