Purple Bike Coalition rents to students, collects unique bicycles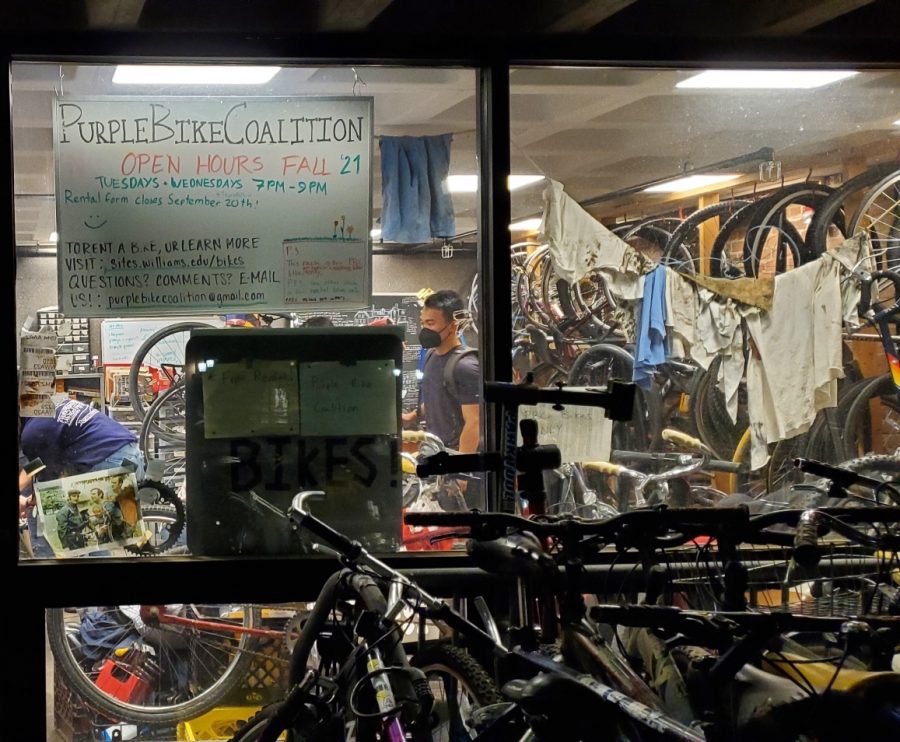 On a cold October night after my evening class, I left my bicycle unlocked outside of the Paresky Center for five minutes while I went inside to pick up a pasta bowl. When I came back, it was gone. I was distraught. How would I get to class on time without it? I mean, come on, I had just learned to ride with no hands!
Panicking, I Googled "Williams College bike rental" and clicked on the first link to appear. From there, I submitted a rental request to the Purple Bike Coalition. 
Thankfully, I found my bike a week later in a bush next to East House and was able to cancel my rental request. A happy ending, no doubt, but one shrouded in mystery. It got me thinking: What exactly is the Purple Bike Coalition? Using the time I was once again saving by habitually traveling 12 mph faster than my walking speed, I decided to find out. 
The Purple Bike Coalition (PBC) is a student-run organization dedicated to providing students with free bicycle rentals and repairs. To learn more than its website's elevator pitch, I visited the PBC headquarters: the bike shop, which is tucked away on the ground floor of Mark Hopkins behind a sea of bicycle racks. There, I met PBC co-president Karol Regula '22, who was — true to form — in the process of fixing a bike.
"[During] open hours, which you can see going on right now, people come in with bikes that have issues … and we are able to diagnose their issues, fix their issues, and also teach them how to fix their bikes," he said.
Open hours run from 7 to 9 p.m. on Tuesdays through Thursdays, during which time any member of the campus community — students, faculty, or staff — can bring their bike in for repairs or a tune-up, completely free of charge.
This commitment to community is likewise reflected in the PBC's governmental structure: It is governed entirely by students, with loose oversight from a faculty advisor. Regula gave shoutouts to co-president Hannah Jackson '22.5 and treasurer Benny Weng '22 for their involvement in hiring, running, and scheduling open hours and other essential aspects of the club's functions.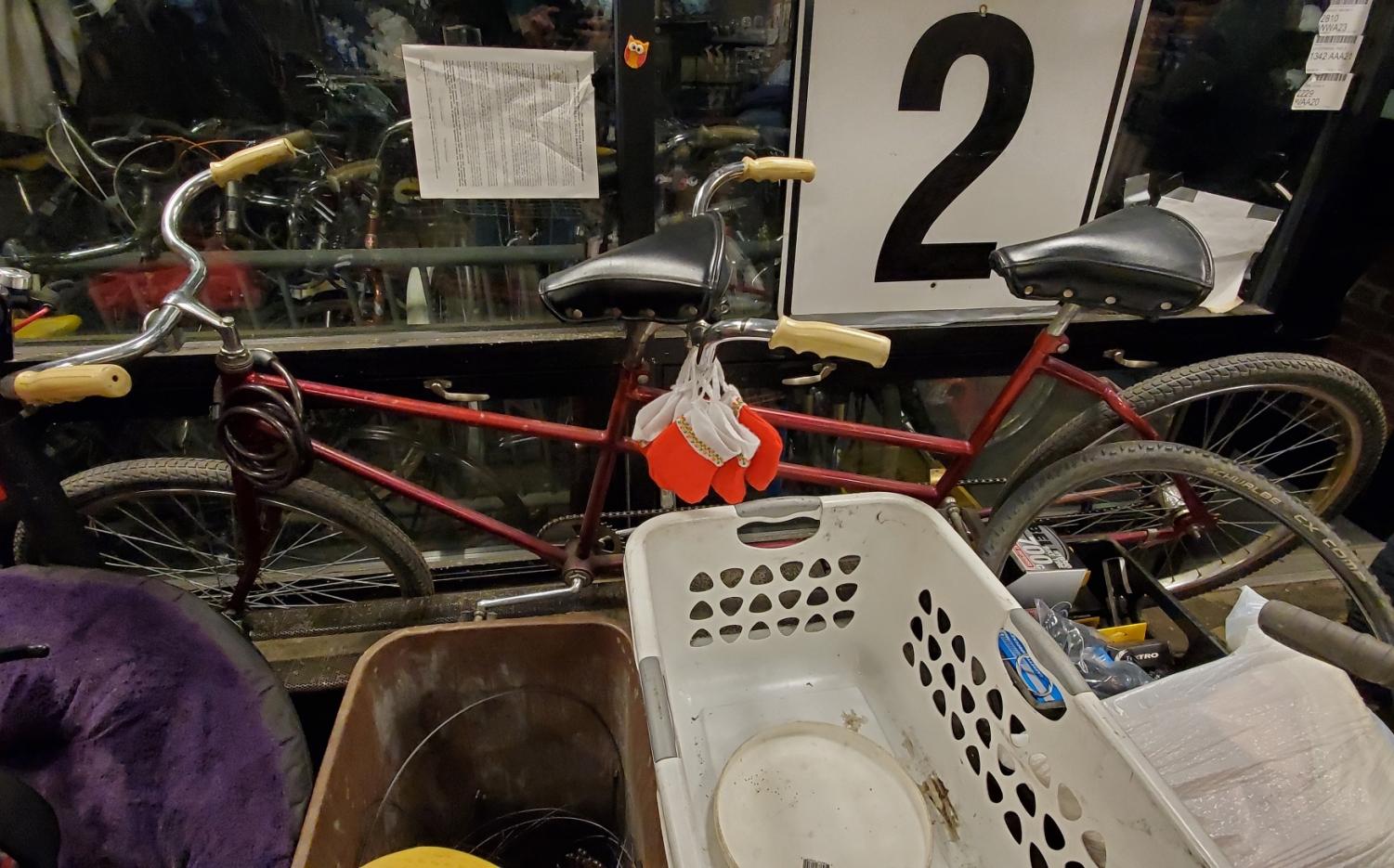 In addition to providing open hours, the PBC also offers students free bike rentals, although an application must be filled out in order to gauge the priority by which requests are filled. Gesturing to the sea of bikes in and around the room, Regula said, "We have a lot more demand than we have supplies … but every year, we have more and more [bikes]." 
The PBC also hosts a collection of unique, experimental bikes, such as a tall bike (which appears to be two bicycle frames welded one on top of the other), a tandem bike, and the newest in-progress addition to the collection: a retro-direct bike. "You pedal forwards, you go forwards; you pedal backwards, you also go forwards — at a different rate," Regula explained.
Regula also emphasized the educational aspect of working in the bike shop. "A big [part] of what we do is not just fixing bikes but also teaching people how to fix their bikes, which I think is super cool and super rewarding," he said. "We're able to do it all for free — I love being able to provide that."