Club Hub: La WUFA goes undefeated at Smith tournament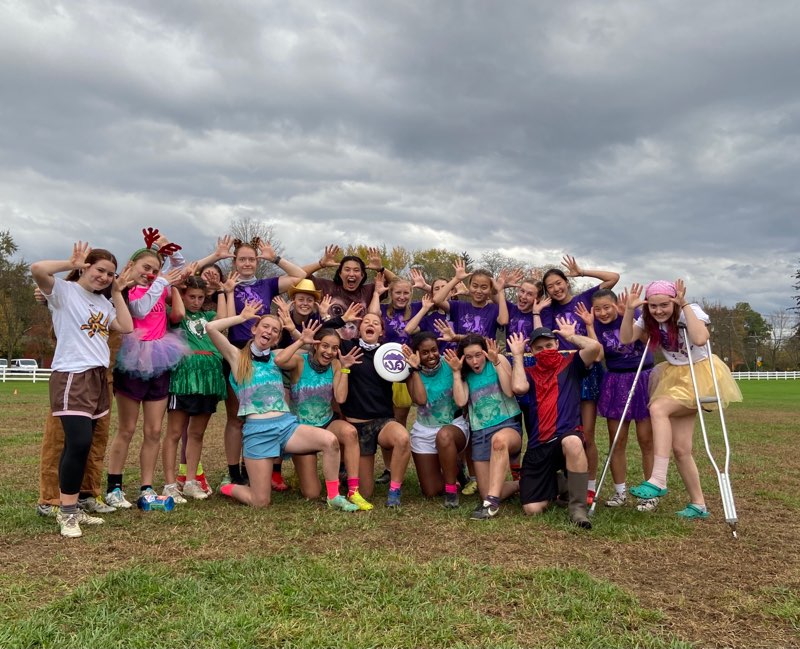 Editor's note: This is part of an occasional sports column in the Record, called "Club Hub." In this column, we publish stories from those who compete in the College's club sports, in all of their athletic and eclectic glory.
As partygoers donned clever (and some not-so-clever) costumes on Saturday night, ready for Halloween festivities stretching well into the morning, members of La WUFA, the women's and trans ultimate frisbee team, climbed into bed extra early in preparation for an exciting Oct. 31. We donned our own costumes before the sun hit the sky and gathered at 7:30 a.m. in Driscoll Dining Hall to enjoy breakfast thanks to the cheery (and costumed!) dining hall staff. The day started eventfully, as we frantically tracked down 12 missing passenger vans because, in the words of our coach Garrett Clay, is it really a frisbee tournament if nothing goes wrong?
After locating the vans scattered across campus, we piled in for the drive to Northampton, Mass., where Smith hosted eight teams from six schools in a Halloween-themed tournament. WUFA costumes included a dinosaur, a cat, a pineapple, Barbie, many a tutu, and four frosh dressed up as tri-captain Siri Bohacek '22, complete with temporary pink hair dye. Clearly, we were ready to play.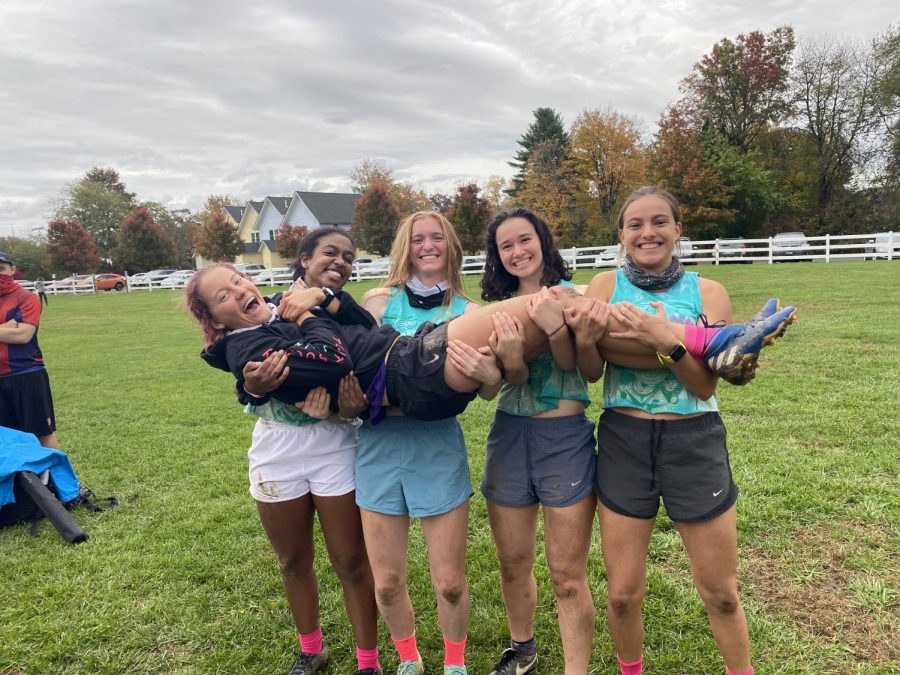 Except for the fact that, thanks to the van debacle, we had approximately 10 minutes to warm up before our highly anticipated game against Amherst's Sparkle Motion. The game started off slow as we warmed up mid-game, adjusting our throws and getting used to the chilly weather. Still, we pulled through with a tight 6-5 victory and performed a rousing rendition of the frisbee-themed parody of Taylor Swift's "Blank Space," entitled "Disc Space."
Our next game against one half of the Smith team, Luna Disc, was full of strong offensive flow up the field and dynamic defensive plays, bringing us to an 11-0 win. At the end of the game, we cheered their kind spirit and upbeat attitude with our team's classic parody of "Down" by Jay Sean.
The third game was against Mount Holyoke Daisy Chain, our longstanding rival. Holyoke's eight players put up an impressive effort against our larger roster, bringing us to break point before we prevailed 9-8. Coco Rhum '24 and tri-captain Lauren Lynch '23 had especially impressive defensive plays blocking the other team's long throws.
With three victories and plenty of Halloween candy and homemade banana muffins under our belts, we faced off against the second half of Smith's Luna Disc. The game started out with an "all-captain" point, featuring the three captains and the four freshmen dressed as Bohacek. We caught, threw, and blocked our way to yet another victory, capping off the game with a parody of Swift's "Love Story" written by our own first-years and starting with the virtuosic line, "We were both frosh when I first marked you."
After our 4–0 day, WUFA celebrated over ramen in Northampton, proud of our wins and looking forward to our Regionals competition in just two weeks, where we will face off against even more competitive teams such as Middlebury and Bates to determine the top teams in New England.