Faculty votes to extend Pass/Fail deadline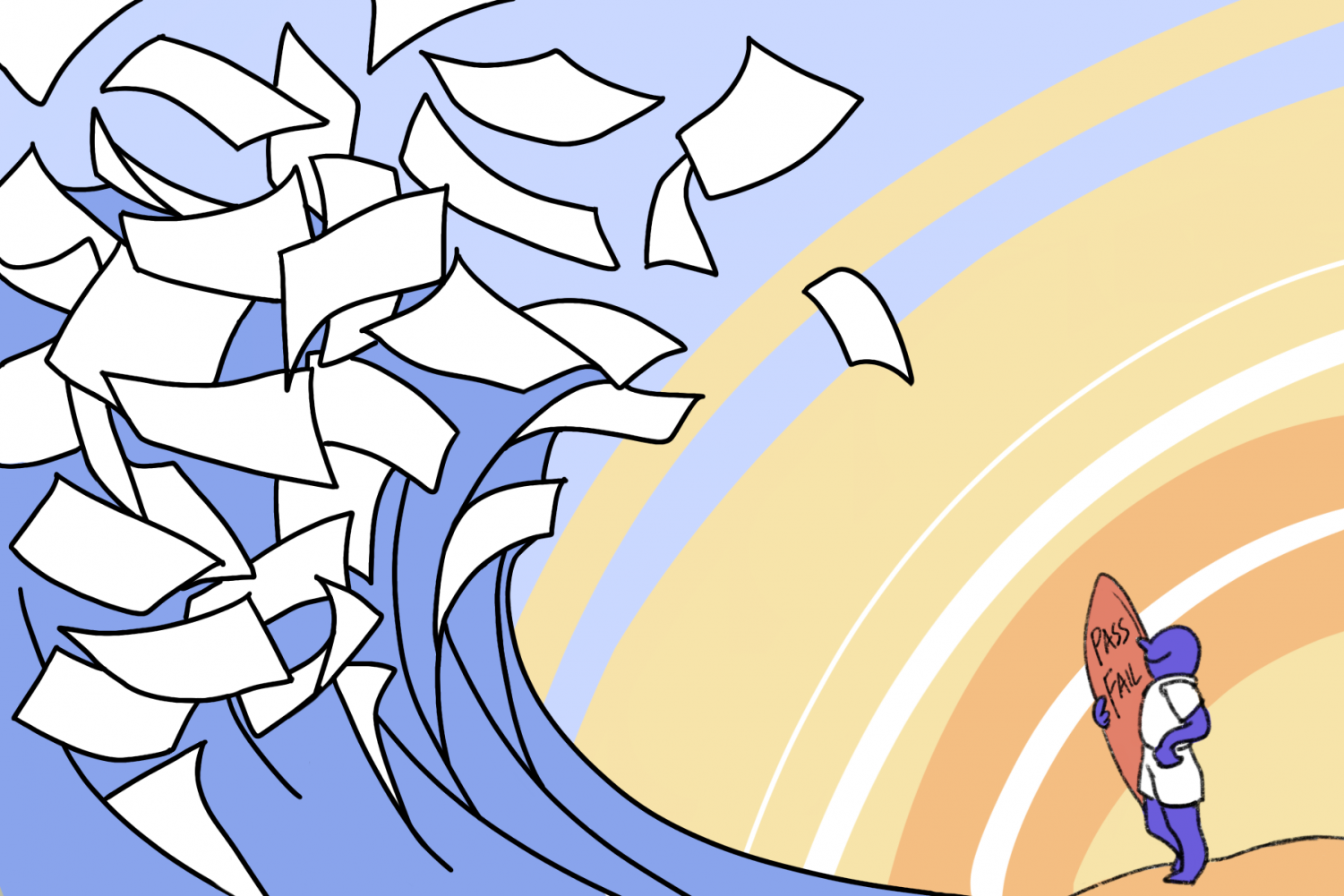 The faculty voted at the Oct. 20 faculty meeting to extend the fall semester deadline for all students to designate courses as Pass/Fail to Jan. 3, a week after grades are set to be released. The spring semester deadline will be extended until June 6.
The motion, put forward by the Committee on Educational Affairs (CEA), was presented by Professor of Political Science and committee chair Cathy Johnson. It passed by a vote of 68-23, with seven abstentions.
While acknowledging that it was unusual to change an academic deadline during the semester, Johnson argued on behalf of the CEA that the continued effects of the pandemic warranted the change. She mentioned the various effects of the pandemic that continue to affect students' lives, including "residual hybrid teaching, worries about family members, [or] having to isolate."
The move extends a policy that previously applied only to first-semester first-years. Citing the impact of the COVID-19 pandemic on students' high school careers, the faculty voted at the May 19, 2021, faculty meeting to allow first-year students to wait until Jan. 3, 2022, instead of mid-November, to decide whether to take an eligible fall semester course Pass/Fail. Prior to this week's change, all other students were required to make that choice before the 11th week of classes.
The new deadlines mean that students may wait until they see their final grade in a course before deciding whether to designate it Pass/Fail. Because seniors need their grades posted before graduation, the spring deadline for seniors — May 30, 2022 — is slightly earlier than for other students.
The meeting was held in person and on Zoom simultaneously. Around 40 faculty members attended virtually, while the rest were physically present at Griffin Hall. All participants voted, regardless of whether they attended in person or virtually.
At the faculty meeting, Professor of Comparative and Japanese Literature Christopher Bolton noted that the Faculty Steering Committee (FSC), of which he is chair, was hesitant at first about the motion. He pointed out that mid-semester modifications may lead to confusion for students and faculty, who would ideally know academic deadlines before the start of a semester. Still, the FSC decided to send the motion to a faculty vote.
Professor of Mathematics Colin Adams pointed out some benefits of extending the deadline beyond when grades are due, independent of the pandemic. "If [students] actually wait to choose, they will work hard in the last two weeks [of the semester]," he said. By contrast, Adams argued, when students choose to take a class Pass/Fail earlier in the semester, they have little incentive to put in effort during the remaining portion of the semester.
Sophie Moore '22 said that, although first-years have had to make a particularly difficult transition from high school to college during COVID, upperclassmen also continue to face obstacles to their learning as a result of the pandemic. "I think it's a good idea," she said. "If everyone's affected by COVID, then everyone should have the same leniency granted."