GoodNight Kitchen rebounds after struggling during pandemic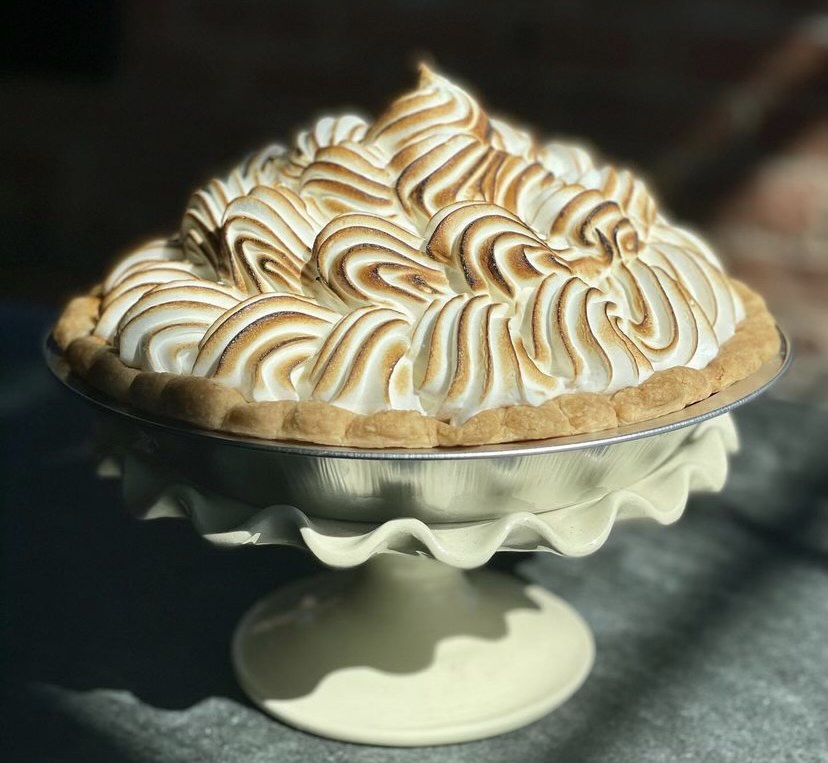 Leslie Milton, owner of the homegrown bakery business GoodNight Kitchen, fondly remembers her first customers at the College: parents sending birthday cakes to their kids during their freshman year. Fast forward three years, and those kids are now seniors. These days, they buy cakes for themselves and their friends, which Milton takes the time to hand-deliver to any preferred spot on campus. "I just love delivering stuff to kids at college," Milton said.
Milton runs the one-woman bakery, which delivers baked goods to students at the College, from a combined workspace at home and a residential kitchen at Cable Mills. She has transformed her home into a pastry studio — shelves are lined with equipment all along the walls, and there is a vat large enough to fit batter for several cakes. Milton enjoys having a combined home-work space, and she said the lack of separation between the two does not make her business any less serious. She gets six to eight orders a week and has delivered to students living in every residential hall at the College.
As with many other businesses, the pandemic presented challenges for GoodNight Kitchen. Specifically, most students left campus in March 2020, and all weddings were canceled. Since GoodNight Kitchen's  clientele consisted largely of College community members, business halted for two months. Milton used that time to work on her online searchability, allowing her to expand her business to local residents shipping care packages to their families in lockdown. As summer approached, outdoor events started up again and local business increased. By fall, a significant percentage of students came back, and by spring, weddings resumed.
Now, in 2021, GoodNight Kitchen is functioning at an all-time high. Milton and her daughter appeared on a show called Crime Scene Kitchen for five weeks in Los Angeles. They advanced all the way to the finals, and while they did not win, GoodNight Kitchen has benefited from the publicity, Milton said. More and more people have booked Milton for weddings and holiday events, creating a steady stream of business until nearly Christmas.
Milton began making pastries long before she started her business. In 2006, she would send weekly care packages to her daughter, Emma, who was in her first year at Northwestern University. Emma's friends frequently inquired about Milton's cookies, eager to taste their favorites again. The care packages ended when Emma moved from her dorm to an off-campus apartment in 2008, but Milton's baking did not stop there. 
After attending The French Pastry School at the age of 57, Milton went on to finish three apprenticeships and open GoodNight Kitchen in 2017. Since then, she has been busy with a wide variety of orders: cookies, brownies, cupcakes, birthday cakes, wedding cakes, and more.
The name "GoodNight Kitchen" is an homage to two children's books: In the Night and Goodnight, Moon. The idea started as a shop selling night-time treats to the College. However, Milton says that the most popular time for sweet treats is from midnight to 4 a.m., which is difficult to operate for any small business in Williamstown. Instead, her business model has revolved around fulfilling custom orders — and waking up early in the morning to get all the orders out on time.
Milton said she considers running a business all on her own to be her greatest achievement. She is consistently booked through holidays and works even while taking orders on the phone. "If I was 30 years younger, I would start an empire," Milton said. "But at this age, I just want as much work as I alone can handle."