An unconventional return: froshomores, super seniors, and gap year students
As Sept. 9 approached and students began preparing for a fully in-person academic year, Tiffany Wu '24 was uncertain of whether she would be able to step onto American soil — much less on campus — in time for the beginning of classes. "I got my visa literally this summer," she said. "I know that a lot of my friends got their visas like a month before their flight, and so there was a lot of anxiety going on."
An international student from Shanghai, China, Tiffany Wu had spent the 2020-2021 academic year studying remotely from home. She is one of many students who will have an unconventional experience transitioning back to in-person learning after taking time off or studying remotely last year. The Record spoke with seven of these students, whose stories are full of excitement, reflection, and a sense of belonging to a Williams community.
'19 going on 44'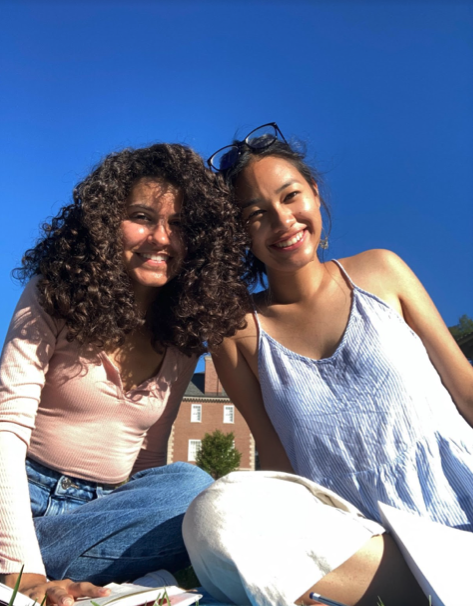 The 106 first-year students who were originally members of the Class of 2024 had a common reason for taking gap years and deferring their enrollments: the COVID-19 pandemic.
"I wasn't planning on taking a gap year," Lola Kovalski '25 said. "I don't come from a family that encourages that. I was considering it during my senior year because I felt like I wanted a break and get out of that routine. It wasn't until we got Williams' COVID guidelines that I decided to defer."
For Priya Rajbhandary '25, an international student from Kathmandu, Nepal, the decision to take a gap year rather than study remotely was complicated by the closure of U.S. visa operations in Nepal. "Starting my college experience remotely, like 9 hours 45 minutes ahead [in a different time zone], just didn't seem like it was fair or reflective of how much effort I'd put into high school or work," she said. "I knew the amount of effort and extra energy I'd need to make friends or have a social life."
Many conventional gap year activities, like study and volunteer abroad programs, were cancelled in 2020 due to COVID. Nonetheless, gap year students found new ways to spend their time.
"I worked at a non-profit for a bit and helped a researcher… I went trekking, too!" Rajbhandary said, reminiscing about her gap year. "I went to Mardi Himal with my friends, near the Annapurna range, once the COVID restrictions were lifted." 
Launched into college after a year away from similar social settings, many gap year students have formed new communities among each other. "I sometimes find myself self-segregating to groups of people who I feel like have shared similar experiences," Kovalski said. "So all my friends inadvertently have also taken a gap year." 
While she appreciated the unique affinity she shared with fellow gap year students in her class year, Rajbhandary had a slightly different experience to Kovalski. "Most of my closest friends did not take gap years, but I love them — we just have other shared experiences," Rajbhandary said.
Adjusting to college life was also difficult for some who felt that they had matured significantly during their gap year.  "I didn't feel an age divide, not necessarily in terms of years or months existing on Earth," Kovalski said. "I just feel old. The gap year aged me. I'm like 19 going on 44!"
Despite differences in how they spent their gap years, many gap year students remembered last year as a time of getting in touch with themselves. "I actually had time to exist as a human being, not just as a student," Kovalski said. "I read a bunch. It was lovely. I got into running, and I rowed. It was just rejuvenating."
"In hindsight, I liked having that break, because it changed the way I look at academia and just my way of making friends right now," Rajbhandary said.
Now, Kovalski said she feels ready to embark on her college journey. "I feel like I came into college feeling rested and ready… and I see that to be true since I've been here," Kovalski said. 
'Froshomore is a good name for us, a sort of in-between'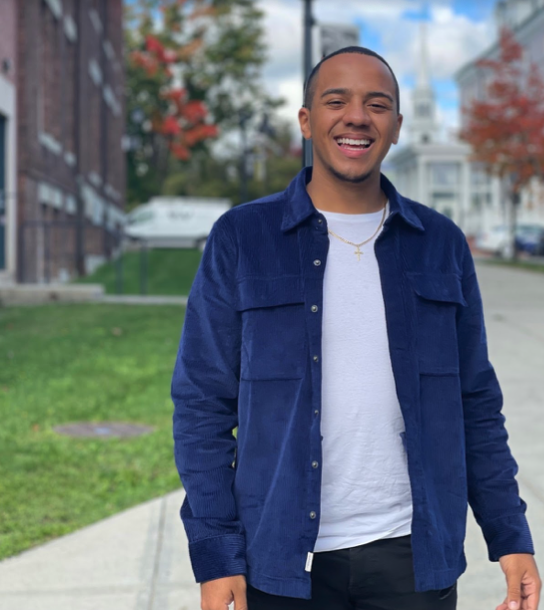 While several first-year students who were remote in the fall of 2020 joined their peers on campus in spring 2021, some students took another semester remotely. This fall, these students arrived on campus for the first time as sophomores. They are the Class of 2024's "froshomores."
Among these froshomores is Gabriel Mora '24. Alongside more general COVID-related health concerns, Mora's identity as a person of color also influenced his assessment of the College's COVID policies last year. "Before coming here, I'd done a lot of research about experiences of students of color here and read a lot [of the posts] on the Instagram page  'Being Black at Williams' [@blackatwilliams],"  he said. "I feel like, as part of my decision-making process, I knew I didn't want to be policed. I didn't want to have CSS on me or making me feel uncomfortable in every corner of the campus."
For Mora, coming to campus this semester was accompanied by a realization that his experience as a remote first-year did not exist in a vacuum — and that this was a cause for camaraderie with other froshomores. "[Meeting other froshomores] definitely made me feel comforted in the sense that I was not alone in that experience last year," Mora said.
While being remote might have put some students' social lives on pause, many, like Mora, were eager to catch up on the extra year of socializing that on-campus first-year students had.  "I was very hesitant about how I'd be able to present myself through Zoom and who I was translated across a screen," Mora said. "Ever since I've been here, I've just been stopping people, asking questions, introducing myself, expressing myself."
For some froshomores, including several students from China, studying remotely was not a matter of choice. "The embassies really weren't open, and we were all kind of stuck there without visas, and so it was quite impossible to come anyway," Tiffany Wu said.
Instead, some of them fashioned a residential community for learning with friends who were similarly forced to take gap years or study remotely. "My experience was pretty special last year because I went to volunteer at an international high school with a lot of my high school friends," Yufeng Wu '24 said. "We sort of built our own little college together."
Though creating a campus-like living space helped foster a sense of community during the height of the pandemic, that sense of community did not include the College. Tiffany Wu also spent her remote year in a dorm at her international high school.
"Honestly, last year [I] didn't feel like I was a part of Williams," she said. "I had a really good supportive community back home… But ever since coming here, just physically being here and being around everyone and making new friends and being involved in clubs  — it all added to the Williams experience."
Faced with this sense of detachment from the community, Yufeng Wu has been adjusting to the experience of being a sophomore with the institutional and personal knowledge of campus of a first-year. "I kind of feel like a freshman coming to campus, so I guess froshomore is a good name for us, a sort of in-between," he said, grinning.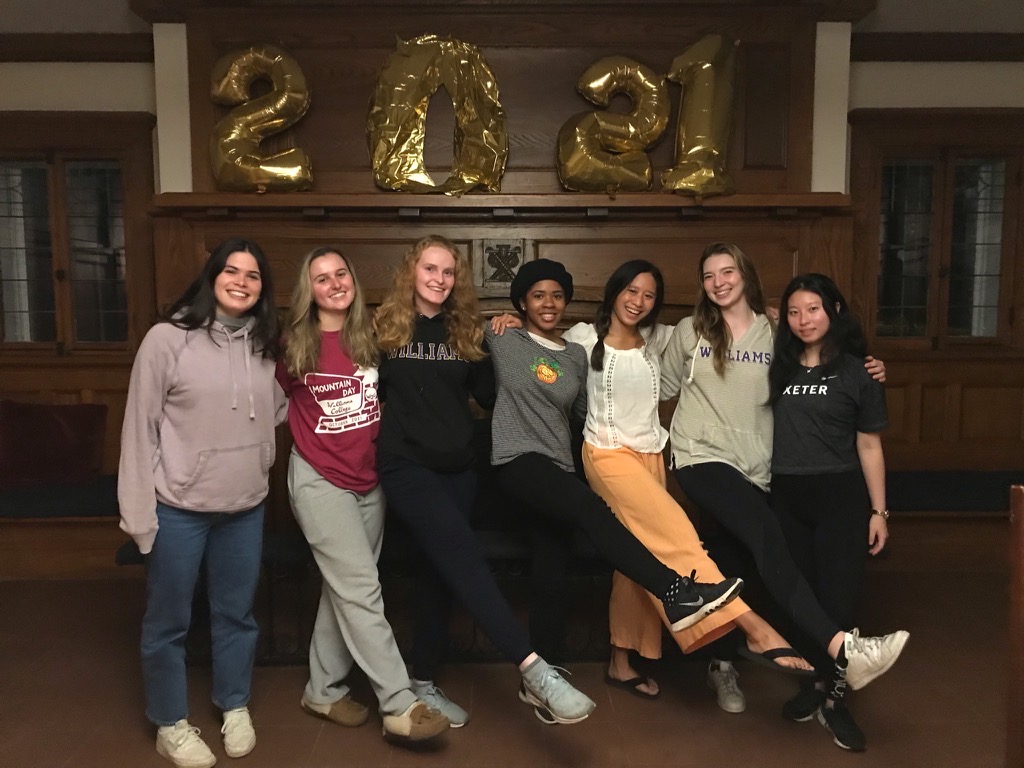 'Oh, my gosh. I feel really old'
"I felt old," Kelsie Hao '22 said. "I remember I drove into campus, and when I came in, all of the WOOLF [Williams Outdoor Orientation for Living as First-years] trips were coming back, so all the little baby freshmen with their WOOLF backpacks were all coming home, and I was like, 'Oh, my gosh. I feel really old.'"
Hao is a "super senior": a student in the Class of 2022 who was originally meant to graduate in an earlier class. Like many of her fellow super seniors, she took a gap year after her junior year partly due to COVID restrictions on campus life. 
"For me, it just made sense," Hao said. "I told everyone that my stipulations for school was I wanted to be able to compete in track, and I wanted to be able to hug people. And at that point, given what Williams was saying in terms of coming back, I wouldn't be able to do either of those things."
Despite the small community that super seniors have built for themselves on campus, Hao said that she feels a distance between herself and the rest of the College community. "Although there is currently a network of super seniors, it's definitely undeniable that I'm lonelier this year than I would have liked to be," she said. "Part of me feels like I'm left behind because my class, the people I came in with, are mostly gone, so there is a bit of disconnect."
At the same time, Kayla Gillman '21.5 said living and working on campus has kept her connection to the community strong. "I think I will always feel an affinity to Williams, but my connection to this place is so much deeper than just an affinity," she said. "This is my home, and I'm living here, and I'm doing work here… I feel like it would be a misrepresentation to be like, 'Oh, yes. I feel far away from this' … because I really am still boots-on-the-ground here."
For Hao, returning for another year provided new and unexpected opportunities through which to engage with the community. "Track used to be my entire world," she said. "I did a lot of it, and I was very excited to be a captain and all that. And then this year, I was like… 'Let me audition for an a cappella group,' and I'm so glad that I did because I found another great community." This fall, Hao joined the Accidentals.
In the end, Gillman said that she had no regrets about taking a semester off. "It was hard sometimes, I guess, in the way that a pandemic is hard," she said. "But I think my time off really helped me figure out what I want to do next and give me some breathing room."