Review: Shang-Chi offers a new, thrilling type of superhero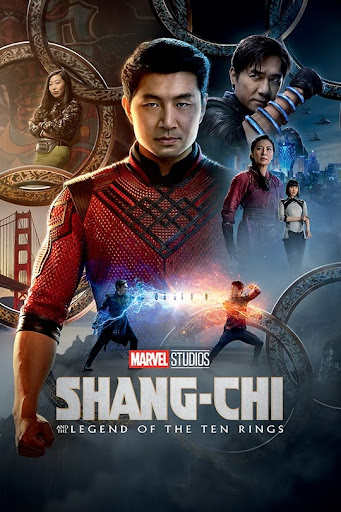 As a flurry of leaves settle, a woman approaches her nephew on his knees. She reaches out and, with a maternal warmth he has long since forgotten, grasps his shoulder. "You are a product of all who came before you," she tells him.
While Ying Nan (Michelle Yeoh) uses this line to describe the significance of his familial legacy to her nephew Shang-Chi (Simu Liu), it can also be used to describe Shang-Chi and the Legend of the Ten Rings itself. Six decades after the release of  Flower Drum Song (1961), Hollywood's first film featuring a nearly all-Asian cast, Shang-Chi — Marvel's first Asian-led superhero film — joins an increasing wealth of media that centers the Asian and Asian American experience while breaking new ground.
Opening with a sequence narrated entirely in Mandarin, Shang-Chi embraces its Chinese inspiration through a series of fight sequences that call to mind the choreography of wuxia stories, an ancient genre of Chinese literature featuring martial artists. We follow the path of destruction wrought by Xu Wenwu (Tony Leung Chiu-Wai), previously known only as the "Mandarin" in the Marvel Cinematic Universe, and his mystical 10 rings in his pursuit of greater power over thousands of years. This quest leads him to Ta Lo, a dimension of the Multiverse that draws inspiration from Thailand, Vietnam, and southern China, where he meets Ying Li (Fala Chen), the guardian of Ta Lo.
Their ensuing fight is a beautiful contrast between Ying Li's elegant, fluid fighting style and Wenwu's forceful and aggressive style. The long sequence is as much an altercation as it is a moment of seduction: The two fall in love, and Ying Li leaves Ta Lo in order to stay with Wenwu. The following years are peaceful as Wenwu locks away his Ten Rings, but when tragedy strikes on a cold winter night and Ying Li dies, he returns to the Rings and vows vengeance — a devotion to his wife that drives the forward thrust of the film.
Asian and Asian American representation in film primarily revolves around some version of the "immigrant story": First-generation East Asian American children who are at odds with their immigrant parents in a metonymy for the simplistic binary of West versus East. Movies ranging from The Joy Luck Club (1993) to Crazy Rich Asians (2018) to Minari (2020) have capitalized on this trope. Shang-Chi, instead, follows the transnational footsteps of Black Panther and brings Marvel's American superhero formula to underground fighting rings in Macau, the Ten Rings headquarters in China, and the East- and Southeast Asia-inspired Ta Lo. The contentious family dynamics of the film, always a prominent feature of Asian American cinema, depend on the clash not of cultural but rather of personal values.
Beyond its refreshing take on intergenerational conflict, Shang-Chi is also simply a fun movie. As a superhero movie, its fight scenes do not disappoint, some highlights being the much-hyped, adrenaline-pumping bus brawl and a particularly breathtaking, complex sequence that takes place on the scaffolding of a skyscraper set against a beautifully CGI-rendered Macau. Songs from the brilliant and instantly catchy 88rising-produced soundtrack are matched perfectly with story beats. The casting is similarly impeccable — Tony Leung Chiu-Wai as Wenwu is a particularly inspired choice; the actor portrays the complex antagonist with nuance and depth.
Shang-Chi embodies many of the strengths of an action film — and, conversely, many of its weaknesses. In particular, the movie repeatedly fails its female characters. Xialing as a character is brimming with the potential of becoming a far more complex character than the one-note archetype she is allowed to be here. Abandoned by her brother and neglected by her father, she channels her detachment from her family into starting her own underground fighting ring empire. Her independence and edgy girlboss persona beg for more unpacking and exploration. Filmmakers deny her this opportunity, however, instead casting her as a mere sidekick to her brother. 
The function of some of the other female supporting cast is similarly nebulous. A source of some of this confusion — and even disappointment — is the character of Katy. Played by Awkwafina, Katy is Shang-Chi's spunky best friend who accompanies him on his adventures throughout the film. While it's hard not to love Awkwafina, it's difficult to see the presence of Katy's character in the film as anything more substantive than a comic foil.
Regardless of its flaws, Shang-Chi is an immensely entertaining, rich, and monumental superhero film. Beyond its sociocultural implications, Shang-Chi's introduction to the wider Marvel Cinematic Universe is exciting, albeit through a rushed and thus clunky mid-credit scene via a quick holographic conference with Bruce Banner and Captain Marvel. While this incorporation seemed less organic than others' in the past, it can be more generally attributed to the uncertain path the MCU charts for itself in a post-Endgame phase four. The curation and development of new superheroes who could, as a unit, fill in the mighty shoes left over by the seminal team of Avengers spearheaded by Iron Man and Captain America is no small task. Shang-Chi is promising in that he breaks the mold of MCU superheroes in myriad ways beyond just culture and race.
For this reason, expectations for the sequels that will follow are mounting. The world is watching. And Shang-Chi is just the kind of culture-defining, feel-good superhero the world can both enjoy and get behind.