Social media influencers balance academics, content creation
Tucked away in a corner of Massachusetts and situated in the quiet mountains of the Berkshires, the College feels nothing if not remote. However, despite the appearance of seclusion offered by the Purple Bubble, the College boasts its fair share of famous people. A walk to class early in the morning might yield a surprise encounter with an esteemed faculty member or visiting speaker — if you're lucky enough, you might even run into President Maud S. Mandel. 
But perhaps most unexpected on the list of famous individuals at the College are social media influencers. The routine of attending classes begets a certain mundanity that makes a physical interaction with an Instagram star seem unlikely, especially if they have tens of thousands of followers. Nevertheless, they walk among us. For the purposes of this article, we've defined an influencer to be anyone with more than 20,000 followers on a popular social media platform. The Record spoke with three students to learn more about how their experiences with internet fame intersect with their experiences at the College. 
The content created by social media influencers at the College reflects the diversity of backgrounds and interests celebrated here. Alicia Blanco '21.5, who has over 28,000 followers on Instagram (@aliciablanco), bases her platform around lifestyle and fashion content. "I started posting on social media when I was really young because I started modeling when I was really young," Blanco said. "That led to brands reaching out and me kind of creating content for them and their products."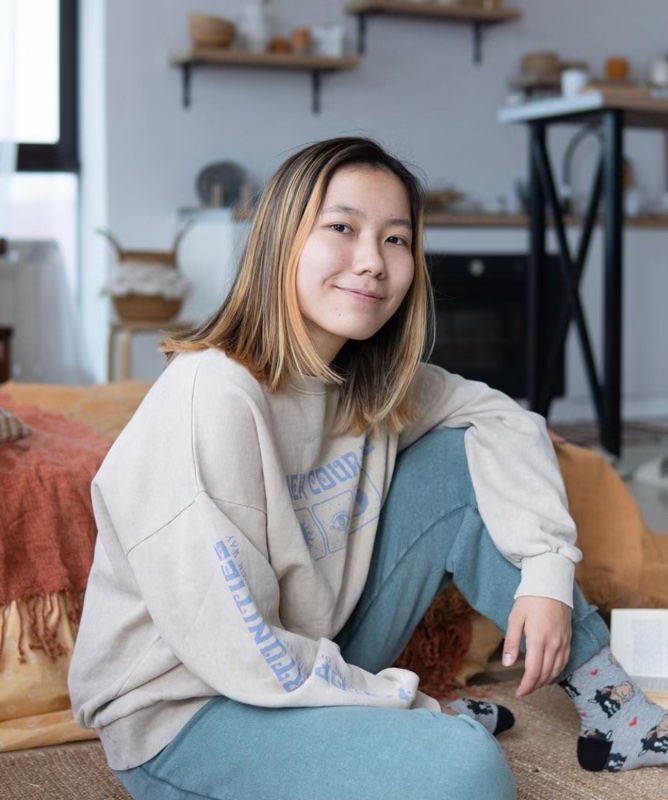 Yeldana Talgatkyzy '25, who has over 20,000 followers on Instagram (@ya_yeldana), started out by posting helpful tips and information for college applications. Talgatkyzy is from Kazakhstan, where she said that information about the application process for both domestic and foreign universities is highly inaccessible for students living in rural areas. This problem is further exacerbated by the dissemination of available information solely in Russian, despite the fact that most rural students can only speak Kazakh, according to Talgatkyzy.
Talgatkyzy, who speaks fluent Kazakh, decided to take matters into her own hands by sharing her college application experience on social media. She wrote exclusively in Kazakh in hopes of increasing access for rural students. "I started during my gap year last year," Talgatkyzy said. "I wrote mostly about university applications, productivity, and studying." 
Aylen Park '23 also just started posting content last year. Park, who has over 360,000 followers on TikTok (@aylennpark), began by posting a lip syncing video to a popular song by Chance the Rapper. She attributes the virality of the video to her ability to speak three languages: Korean, Spanish, and English. "People were doing voice overs in their native language, and I did Spanish because that's my first language," Park said. "I'm from Argentina … but obviously, I'm Asian as well. I think people [were] just intrigued because like, why is an Asian person singing in Spanish?"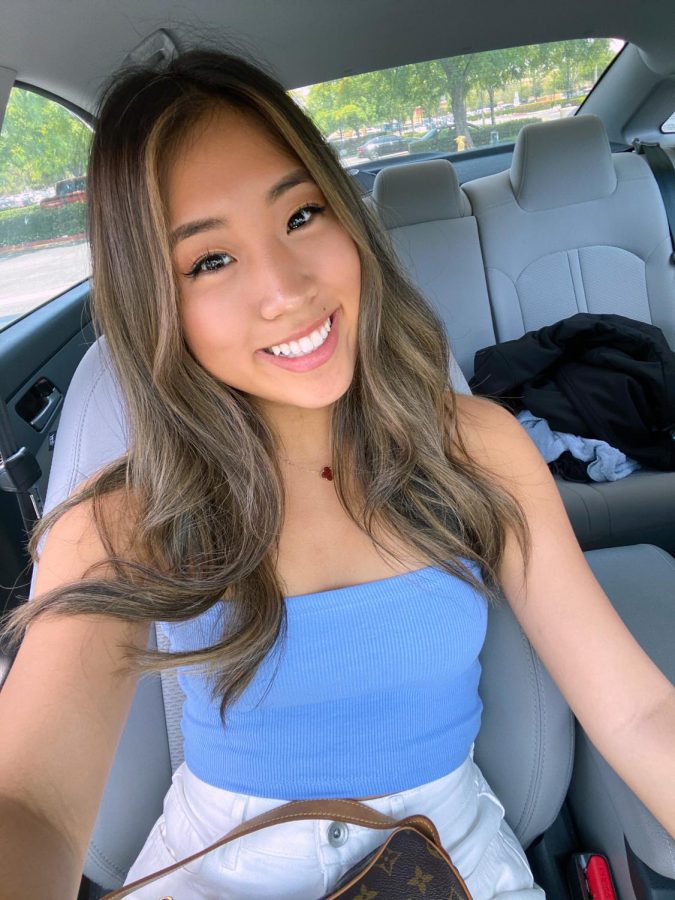 Following her viral debut, Park said that she has shifted the focus of her content from participating in popular TikTok trends to sharing videos about food. "I naturally gravitate towards food," Park said. "It's just really easy to show off different cultures with their food, and the way that my platform actually grew was from cooking videos with my mom." 
In one TikTok, she made japchae, a Korean dish, with her mom while speaking all three languages — as of this article's publication, the video has 1.9 million views.
Since the beginning of the fall semester, all three influencers have found it difficult to continue their normal pace of content creation in between extracurriculars, assignments, and exams. Blanco, who is on the volleyball team, has had to prioritize school and sports by putting her Instagram posts on hold. "I can't do school and volleyball, and another thing," Blanco said. 
Talgatkyzy echoed Blanco's sentiment about the difficulty of creating content at school. "Right now, I don't really produce as much useful content," Talgatkyzy said. "It's more about my life in Williamstown. It's more difficult to actually make an effort to write stuff because I have a lot of work here." 
Another challenge to influencing while at the College is Williamstown's remote location. For Park, much of her content creation stems from brand deals that often require off-campus travel. Last year, she was able to spend more time on her partnerships because she was studying remotely back at home in Argentina. "When I have brand deals, I have to shoot a video, say, at a store promoting the brand," Park says. "I [was] able to drive there and go to the mall and everything. So since I'm not able to do that here, it's been pretty hard. I've had to cancel two brand deals already." 
Despite the change of pace in her content creation, Park is satisfied with her professional growth. An economics major, she hopes to apply her experience in developing her brand to a potential career in marketing analytics. "Part of social media influencing is learning certain skills like negotiating or looking at analytics and seeing how I can optimize marketing my own brand, my name," Park said. "It uses a lot of regression lines to actually analyze data." 
Mostly, Park said that she wants to use her platform to have fun and capture memories. "I think I'm literally just sharing a little tiny piece of my life," Park said. "I love food. I love visiting restaurants. I think it's just another way to make friends."